In early Greece the naked female form was a sign of a religious cult associated with the productivity of the earth or the quest for fertility in childbearing. Female nudity in ancient Greece was never a social norm and in art female nudity is sexually charged.
The Portland, Oregon, Art Museum recently held an exhibition of more than 120 items from the British Museum's collection of Greek and Roman art. Shown below are some of the ancient Greek sculptures showing the female body beautiful.

The figure shown above dates from about the third millennium BCE and is typical of the art of the Cycladic Islands. This was made at a time before metal tools were regularly used and the details were originally painted in.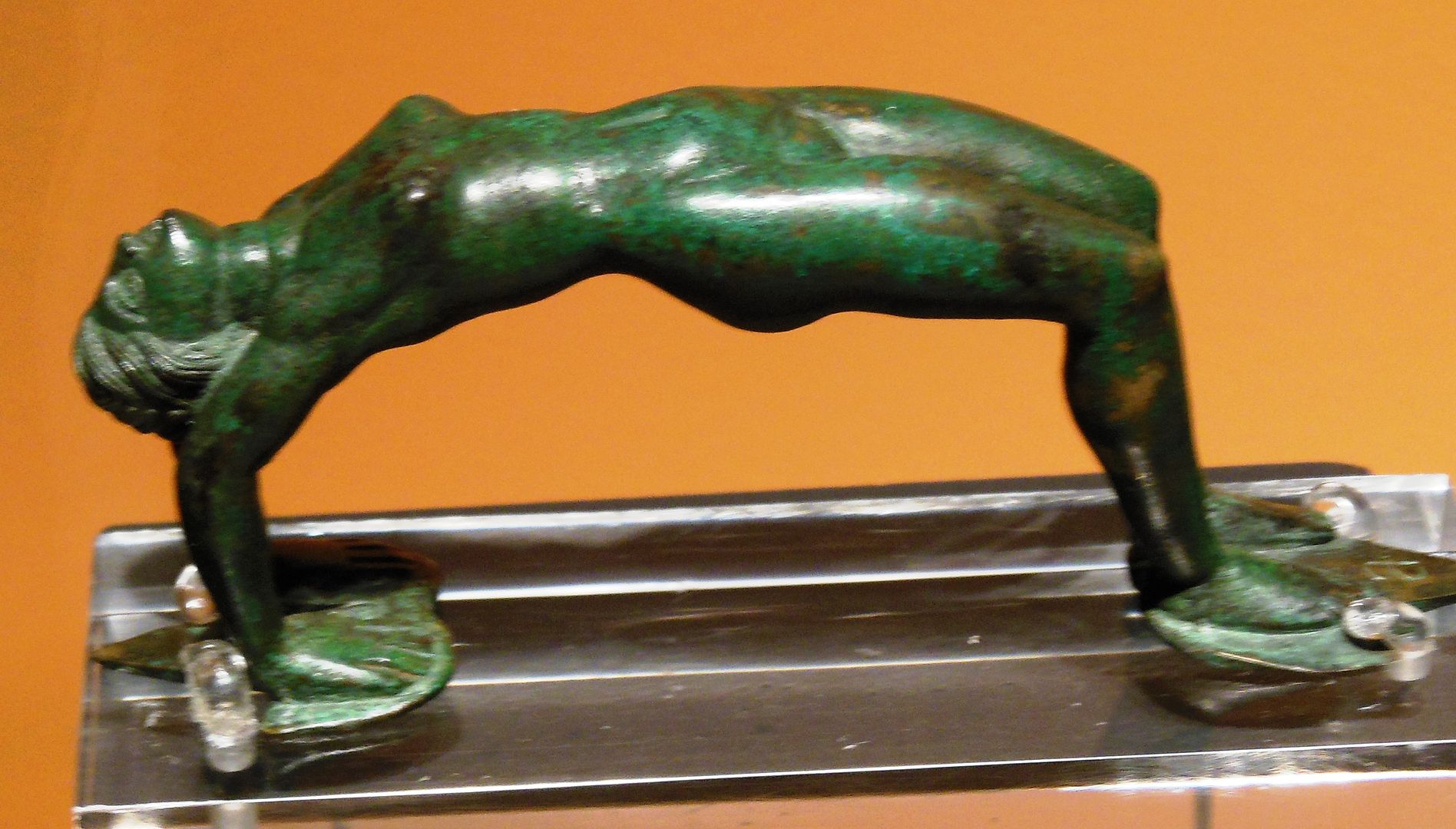 The small figure shown above was intended to be used as the handle for a casket.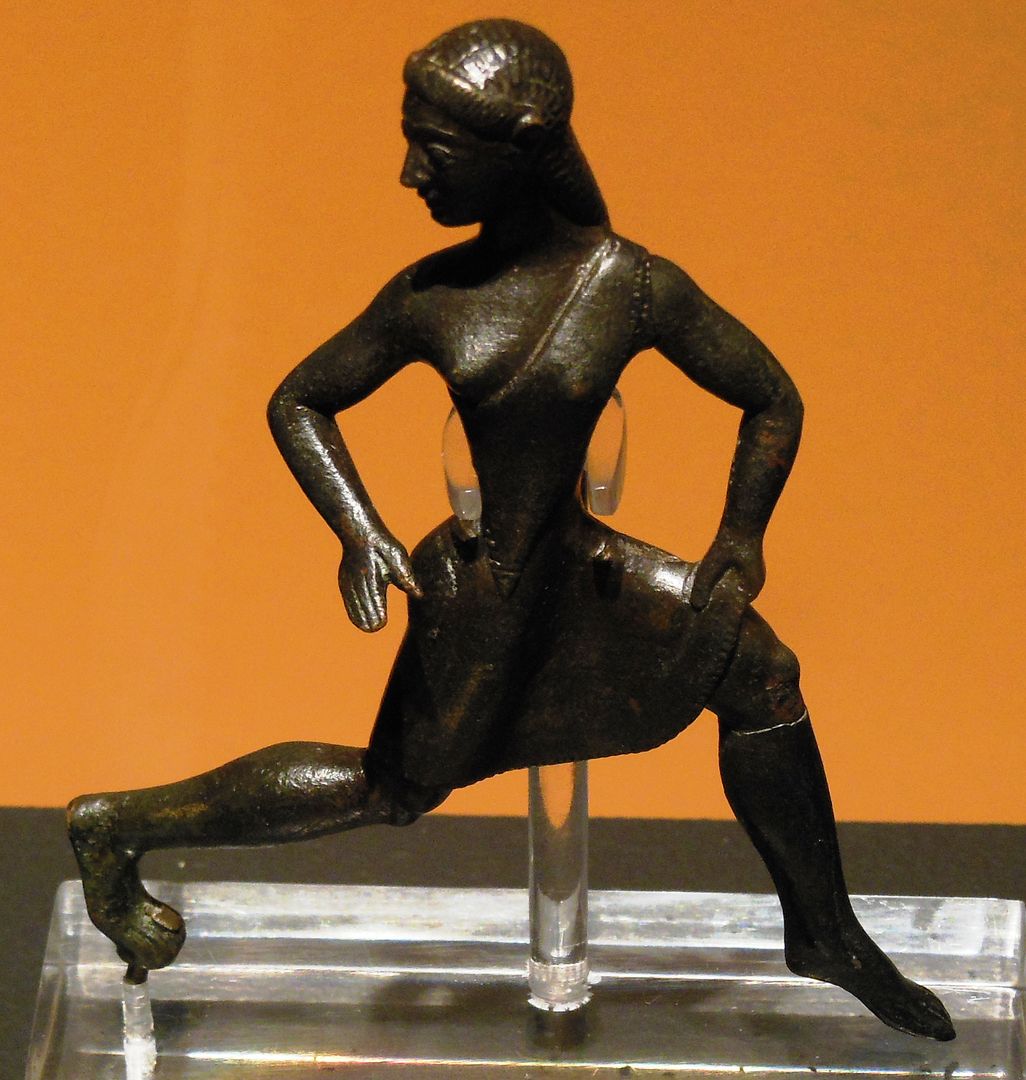 The small figurine shown above is a female athlete from Sparta. While male athletes competed in the nude, the females were clothed with the right breast bare.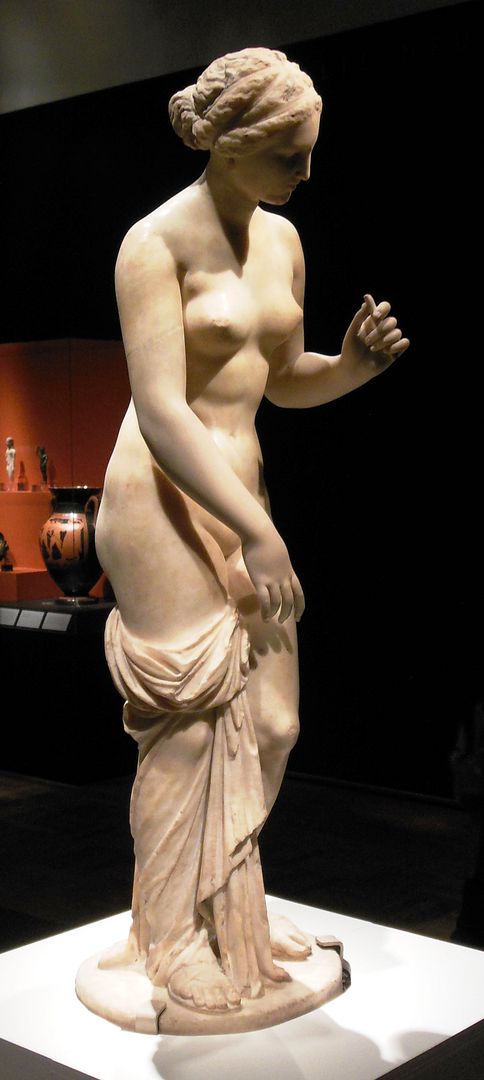 Shown above is the figure of the Goddess Aphrodite sculpted about 360 BCE.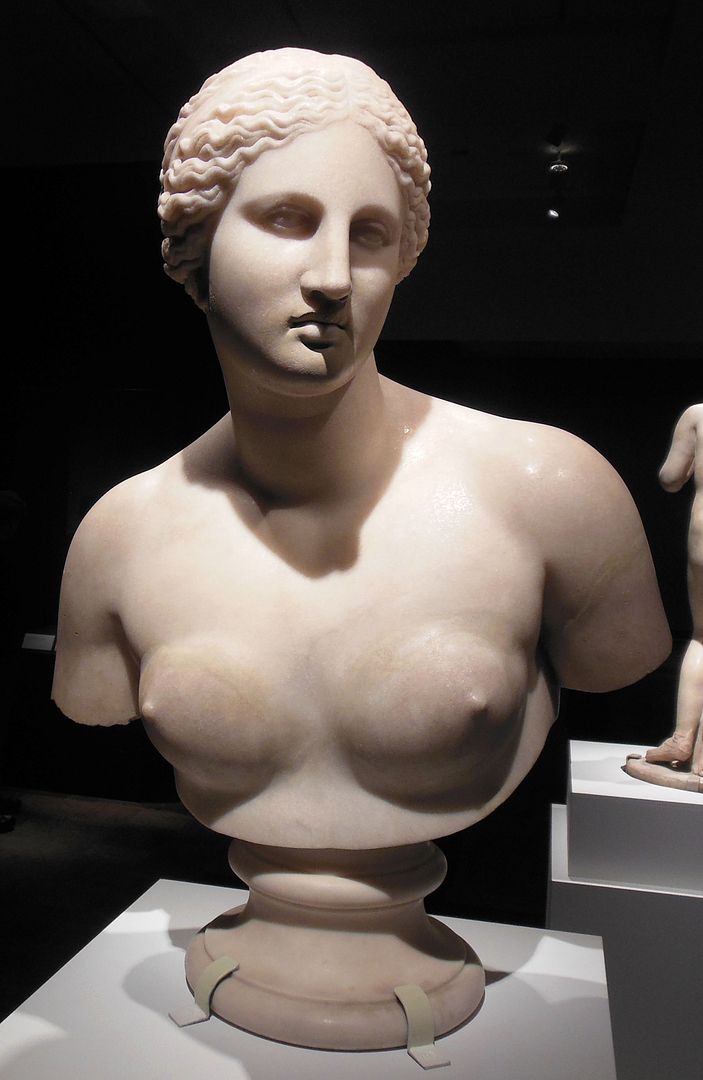 Shown above is the bust of Aphrodite sculpted by Praxiteles which was designed to inspire religious awe even as it aroused sexual desire.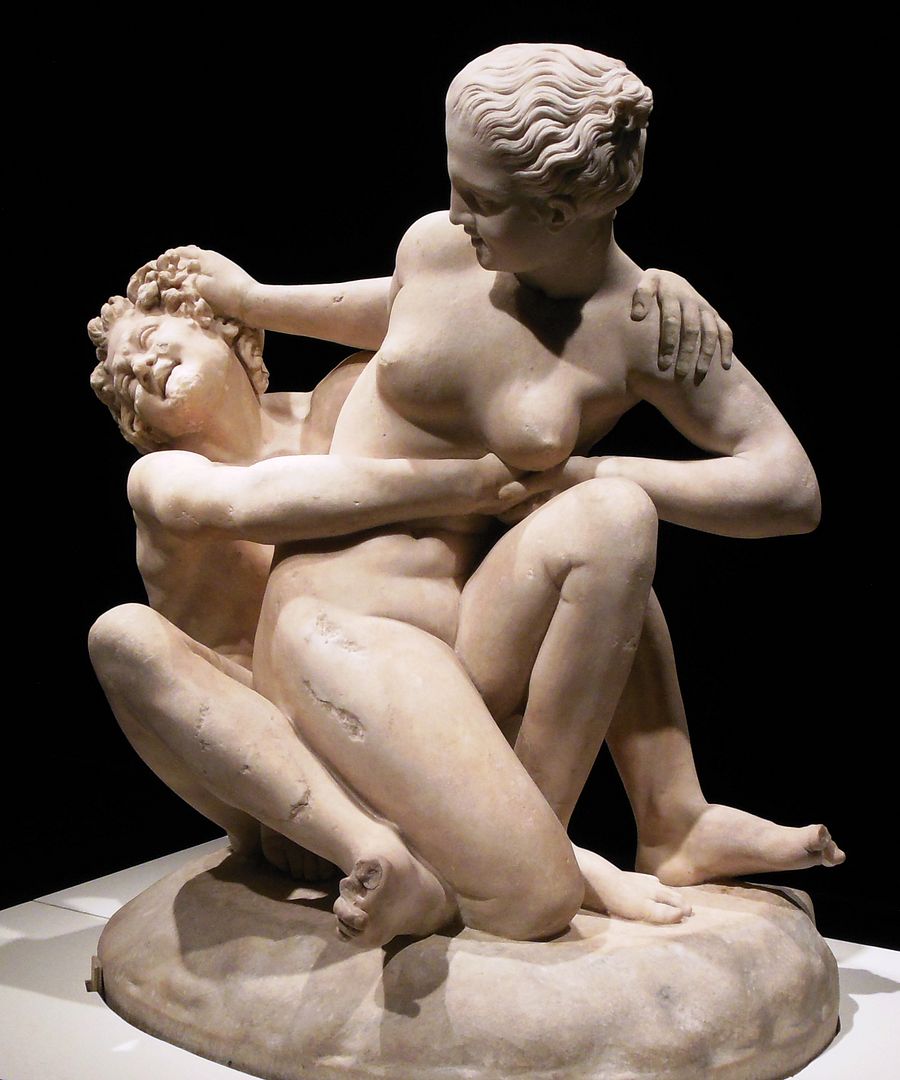 Shown above is a young woman who is struggling to escape from a satyr. She is a nymph, a supernatural being associated with nature. In Greek art, nymphs are often shown as naked. The images of the nymphs being attacked by satyrs functioned as a form of pornography which fulfilled male fantasies of unbridled sex.