"Like most others, I was a seeker, a mover, a malcontent, and at times a stupid hell-raiser. I was never idle long enough to do much thinking, but I felt somehow that some of us were making real progress, that we had taken an honest road, and that the best of us would inevitably make it over the top.



At the same time, I shared a dark suspicion that the life we were leading was a lost cause, that we were all actors, kidding ourselves along on a senseless odyssey.

It was the tension between these two poles - a restless idealism on one hand and a sense of impending doom on the other - that kept me going."

~ Hunter S. Thompson, The Rum Diary
I imagine Aaron Swartz battled that same tension in his bright short life. Probably on a daily basis. The tragedy of his death has been discussed elsewhere, it is a great loss. Thankfully, he had a good friend in Laurence Lessig. Today
Lessig writes
a fairly succinct piece that cuts to the chase.
It won't bring him back. But the loss of the Internet activist has prompted a bill in Congress that would protect others from the same kind of prosecutorial abuse.
I make no claim whatsoever to any kind of tech genius. I am one very happy Luddite who sees no need to awaken my inner geek. The internet is a tool for me, period, and I'm forever grateful to those individuals, like Aaron, for their wizardry that make it easy for people like me to use it.
I am also infinitely grateful for those wonky people who have the dedication to watchdog, and challenge when need, the laws that lag behind. Like Lessig:

Computer law is different, however, because Congress didn't really understand this "wild west" (as the network was called when Congress passed the Computer Fraud and Abuse Act in 1986), and because geeks make them uncomfortable. For 25 years, the CFAA has given federal prosecutors almost unbridled discretion to bully practically anyone using a computer network in ways the government doesn't like. It does that by essentially criminalizing the violations of a site's "terms of service" in combination with obtain[ing] anything of" at least $5,000 in value. And even if in the vast majority of cases prosecutors exercised that discretion, well, in this case the abuse of that discretion has ended in tragedy. As Tim Wu so brilliantly describes, we have built a system of criminal law that depends upon our trusting the government. Few civil libertarians from either the right or the left, though, will be surprised that it turns out that the bureaucrats manning the battle stations cannot be trusted.

[...]

Congresswoman Zoe Lofgren (D-CA) has introduced a draft bill -- importantly, first on Reddit, a platform Aaron had helped to build, and, once she gets the Net's feedback, in the United States Congress -- to change this rule of the CFAA and return contract law to its civil home. Her bill, which she calls "Aaron's Law," would limit the scope of the Computer Fraud and Abuse Act and exclude "crimes" that are nothing more than a breach of contract. No more "felonies." No more prosecutions resulting in prison sentences. Violations of the "terms of service" would be a breach, not a crime. Had that change been made before Aaron's death, the government's felony charges would likely have collapsed. Had the government's charges collapsed, Aaron Swartz, in my view, would still be frantically working to make the world a better place.
In days - weeks - years to come, this next generation coming up will be handed off a lifeway that is instantaneous in time, global in scope. If my teenage daughter is any indication, they will assume a technological command of it in ways that my generation only imagined in science fiction. Considering the dire condition our planet will be in by then, do we not owe it to them to at least... at the
very
least... to give them the best and fullest free access to information and the tools they'll need and depend on... just to live?
And
advocate.
I think we do.
We need to recognize the pace at which we are evolving. And work toward a just governance that will keep pace as well. As we, as progressives, advocate for less lethal or fewer guns, and for more & better regulations of them, etc, do we not also want to advocate to ensure better, more enlightened management of the alternative 'weaponry' that is information and technology?
I say we do.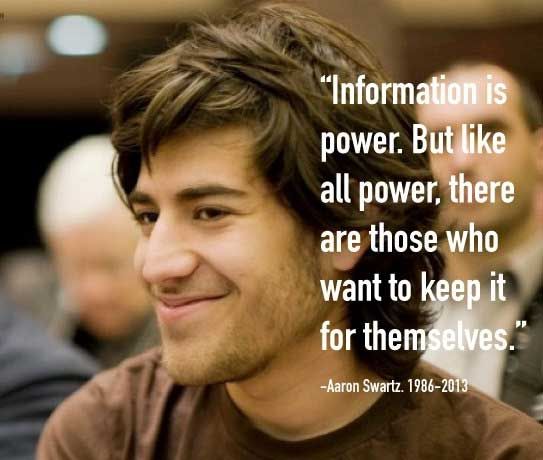 Cuz it sure ain't gonna be our grandpa's way. ;-)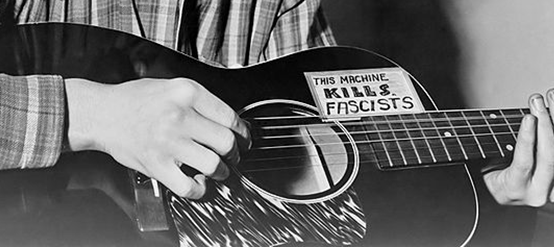 For Aaron. For Daniel. For Emily. For all of us.