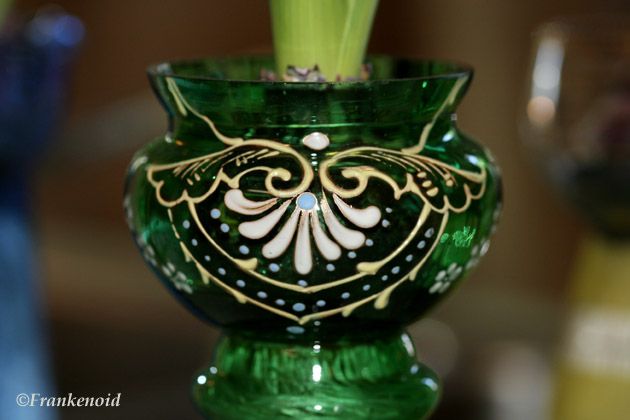 Good morning, and I can see it. Welcome to Saturday Morning Garden Blogging.
Denver took a plunge into arctic temperatures over the last week. A week ago, the high was 10°, and the low -12° — the cold didn't break until Tuesday, when we finally got above freezing.
Unfortunately, with the cold we did not get any moisture. It is horribly, horribly dry here.
The temperatures have been warming the last few days, and we're forecast to be in the low 60s next week; that will be my opportunity to drag out the hoses and do some watering. I'm going to lose perennials, and have a disappointing display of spring bulbs, if I don't get some water on the beds.
But we're also a month past the Solstice and I can see the angle of the sun changing. With the warming temperatures we'll likely see some of the spring bulbs poking their leaves out soon — especially if I give them some water.
It's not quite time to start seeds for the veggie patch, so my gardening is mainly confined to enjoying the forced hyacinths — and the variety of forcing vases I've gathered over the last few years. This one is one of my favorites — it has a chip in the rim, but the painting is pristine and it has an interesting pedestal shape.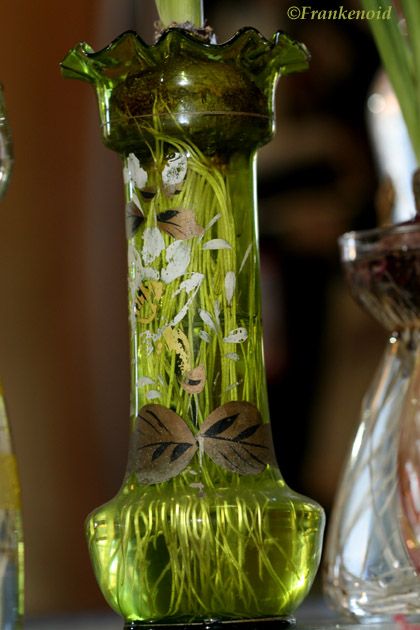 This vase is also one of my treasures, as I won it in bet with Missys Brother over my pre-dKos4 ability to time the posting of SMGB at exactly 7:00 MST.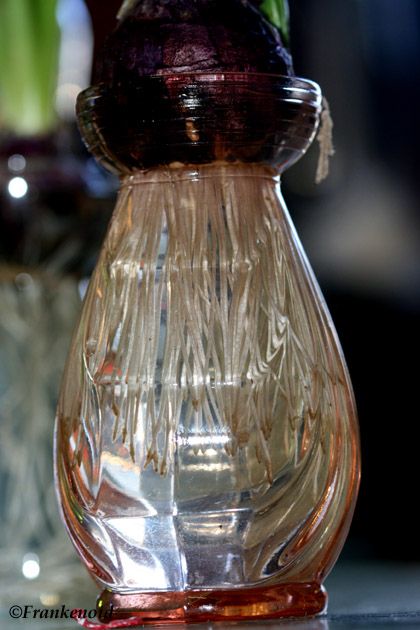 This pink pressed glass vase is very unusual — I've never seen another like it in either shape or color.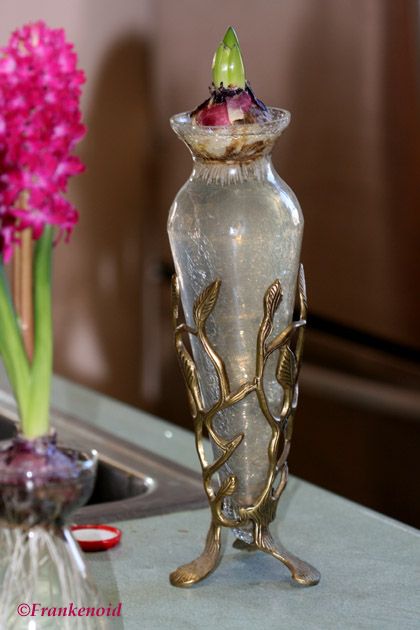 And then there's the crackled glass vase in the deco brass stand. I'm very careful about where I put it — I'd be devastated if the pooties knocked it over and broke it.
With the changed law in Colorado, I was planning on doing some happy time gardening — but it appears the Mister is going to take over that little adventure. When I mentioned that we could, he went to the computer and started researching. He's busy gathering supplies and clearing out space in the basement for the metal halide light he got off of Craig's List.
That's what's happening here. What's going on in your gardens?