Good Morning All. I am James, also known as exlrrp
this is the Saturday Morning Home Repair Blog where the Dailykos community gets together to talk about all things construction and repair. Our genial and expert staff stand ready to aid you on your every problem.

OK, guys, this time I'm gonna do something Ive never done before and may never do again but may do again----do a rerun. I hate to do ths but......umm....er.....one of my goats died!! Yeah......yeah.....thats it.....Haven't been able to get much done this past several weeks,Ive been , um,mourning for poor old Goaty. [and skiing]yeah....yeah....thats it... He was such a cute little goat too, you would have just loved him as much as I did. (sniffs, dabs eyes)
So return if you will to days of yore for one of exlrrp's greatest hits.....and don't throw things!
Remember, don't throw things or I'll tell Claude!! And don't tell Claude or I'll throw things! Sorry I'm so awful! Don't forget! I'm the victim here! (moans softly)
I started this project [almost 2 years ago]. I've been meaning to start this for some time, oh, say, 6 years and [almost two years ago] I finally started it. Notice that stupid looking little corner that sticks out and stops out in the middle of nowhere? I always hated it and now it is no more.
I'm re-siding about 3/4 of my house with Hardiplank. This is being applied over the old 1x6 T&G siding, which was in such bad shape it would have been impossible to resore it. Real old plus the previous 6 coats of paint weren't applied well and were peeling.
The pictures below show the progress since last week.
This first one shows how it looked 6 months ago. [and two years]
I finally took out that shitty garage door, burned it and put in a door and window. It then sat like that for about 6 months untll recently

Then I got to work on it. I went and bought a new roofing nailing gun this Senco. Ive always rented these when I need them but I'm doing so much for so long I had to get one. $200 at Home Depot and worth it.

I've never worked with Hardiplank before but it goes really well---cuts easy, not tooo much dust. I got a blade for my Dewalt battery saw and used that for cutting--it worked fine. one blade is lasting this whole part of the job. I use the yellow square for a guide.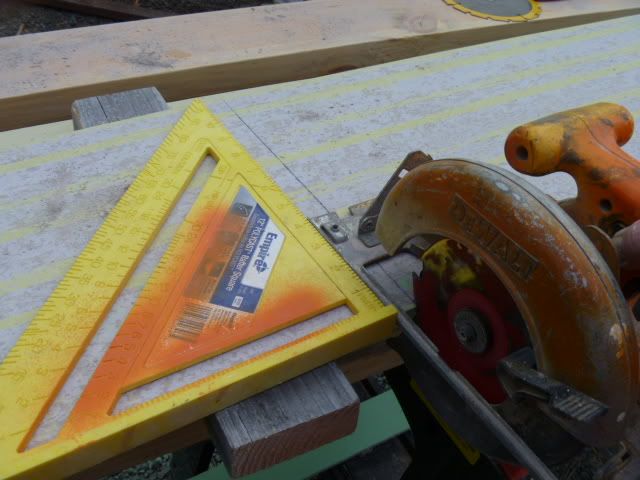 I did this differently than ever before. I cut and painted all the pieces and then put them up. I started with the corner trim, got it all up and in place, then put up the hardiplank. Then all I had to do was go back and touchup
this is how it looked at the end of the first day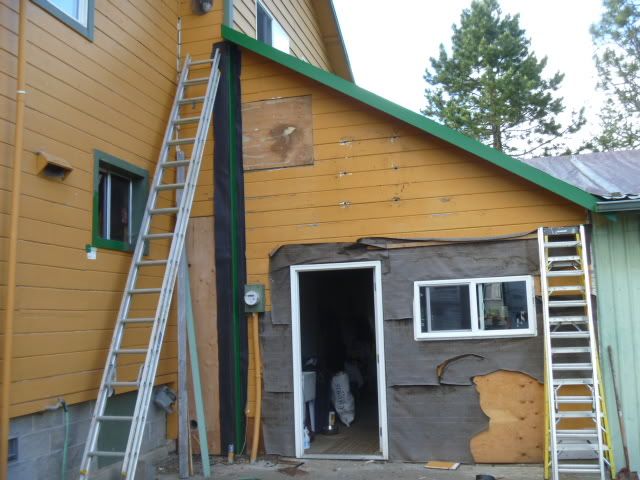 This is how it looked the 2d day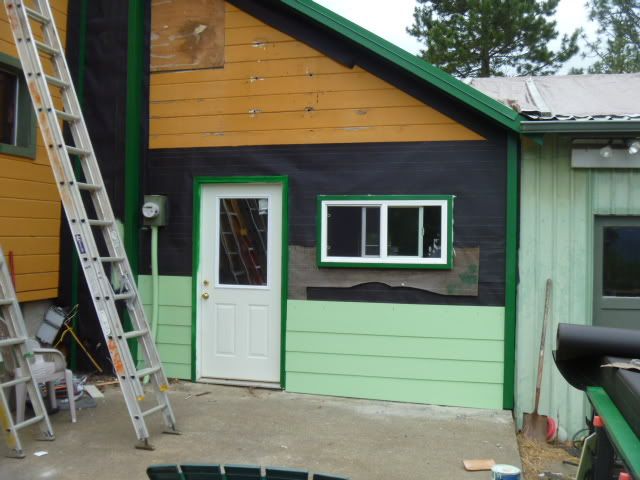 I am SO glad to get rid of that awful orange color. Ive hated it since I moved here.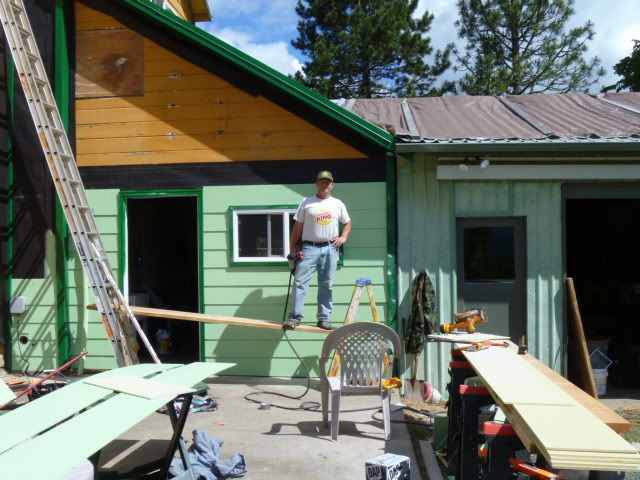 OK, this is how it looks now. Today I'm finishing the last strip on the left. That little wall goes 10 more feet higher than where it stops now.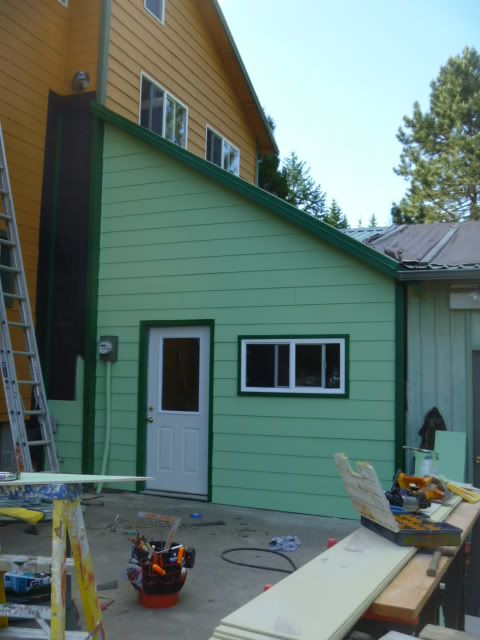 I am REAL pleased with how this is coming out. It's going to look like a new house when I'm done. I can stop and start, do a little bit at a time, which is good beause I have other things to do in life.
well, that's my project [of a while ago] What are YOU working on?[have you worked on?]