Happy Sunday, Bombers.
What is your favorite cookbook? What is the best recipe in it? If you could only watch one TV channel, what would it be? Do you collect anything (besides dust)? Mac or PC? What is your perfect outdoor temperature range? On a scale of 1 - 10, with 10 being the highest, what is your skill level with programmable electronic devices?
Twitter Stream:
Of course I'm mad. How would you feel if all your Lance Armstrong Beanie Babies wereworthless?

— Fishgrease (@Fishbooom) January 19, 2013
I want to see a spinoff of #Undercoverboss where they make shamed executives clean bathrooms and try to live on 8 bucks an hour.

— Jesus Christ (@Jesus_M_Christ) January 19, 2013
@toure If only the dinosaurs had AR-15s then they wouldn't have gone extinct from that asteroid.

— Jason Crawford (@jasncrawfrd) January 19, 2013
@toure If only our soldiers had assault weapons...we wouldn't have lost so many in war..

— Don Siler (@BlackiusMaximus) January 19, 2013
VICTORY! The President is finally wearing flat front pants! OMG! #NoPleats #Progress

— Lizz Winstead (@lizzwinstead) January 19, 2013
Most homophobes are secretly gay. However, most arachnophobes are not secretly spiders.

— God (@TheTweetOfGod) January 19, 2013
Five people "freedomed" in the arm, leg, hand and side by liberty projectiles at three separate gun shows today.

— David Waldman (@KagroX) January 20, 2013
So #GunAppreciationDay was a blast. I hope Rick Santorum's upcoming #UnProtectedSexAppreciationDay goes just as well.

— LOLGOP (@LOLGOP) January 20, 2013
GOP says mental health care not gun safety will prevent deaths. So why are they are turning down Medicaid expansion? eclectablog.com/2013/01/what-y…

— LOLGOP (@LOLGOP) January 20, 2013
#GunAppreciationDay doesn't hurt people. The people who think guns need appreciation do.

— LOLGOP (@LOLGOP) January 20, 2013
Follow below the Cheesy Pouf for your history lesson!
On This Day
In 1801, John Marshall was appointed chief justice of the United States.
In 1841, Hong Kong was ceded to Great Britain. They gave it back in 1997 (with a period of Japanese occupation during WW2).
In 1885, L.A. Thompson patented the roller coaster. It's been up or down ever since.
In 1920, the ACLU was founded.
In 1954, the National Negro Network was established with 40 charter member radio stations targeting black audiences.
In 1961, John F. Kennedy was sworn in as the 35th president of the United States.
In 1981, Ronald Reagan was sworn in as the 40th president of the United States.
In 1981, Iran released 52 Americans held hostage for 444 days.
In 1986, Martin Luther King, Jr. Day was celebrated as a federal holiday for the first time.
In 2001, George W. Bush took the oath of office as the 43rd president of the United States.
In 2009, Barack Obama was sworn in as the first African-American president of the United States.
Born on This Day
1798 – Anson Jones, 5th and last President of Texas (d. 1858)
1829 - John Roddam Spencer Stanhope, English painter (d. 1908)
1834 – George D. Robinson, 34th Governor of Massachusetts (d. 1896)
1837 – David Josiah Brewer, U.S. Supreme Court Justice (d. 1910)
1867 – Yvette Guilbert, French singer and actress (d. 1944)
1878 – Finlay Currie, British actor (d. 1968)
1878 – Ruth St. Denis, American dancer (d. 1968)
1888 - Huddie Ledbetter, better known as Lead Belly, influential blues musician, singer, songwriter (d. 1949)
1896 – George Burns, American actor, comedian (d. 1996)
1896 – Isabel Withers, American actress (d. 1968)
1900 – Colin Clive, British actor (d. 1937)
1902 – Leon Ames, American actor (d. 1993)
1907 – Paula Wessely, Austrian actress (d. 2000)
1918 – Juan García Esquivel, Mexican bandleader (d. 2002)
1920 – Federico Fellini, Italian film director (d. 1993)
1920 – DeForest Kelley, American actor (d. 1999)
1926 – Patricia Neal, American actress (d. 2010)
1929 – Jimmy Cobb, American jazz drummer
1929 – Arte Johnson, American actor
1930 – Buzz Aldrin, American astronaut
1934 – Tom Baker, British actor and best Doctor Who
1943 – Rick Evans, American singer (Zager and Evans)
1945 – Eric Stewart, English musician and songwriter (10cc, Hotlegs and The Mindbenders)
1946 – David Lynch, American film director
1952 – Paul Stanley, American musician (Kiss and Wicked Lester)
1956 – Bill Maher, American author, comedian, and political analyst
1959 – Tami Hoag, American novelist
1959 – R.A. Salvatore, American author
1960 – Scott Thunes, American musician (Frank Zappa) and good friend, happy birthday, ya old reprobate!
1965 – Greg Kriesel, American bassist (The Offspring)
1969 – Nicky Wire, British musician (Manic Street Preachers)
Died on This Day
1779 – David Garrick, English actor (b. 1717)
1875 – Jean-François Millet, French painter (b. 1814)
1924 – Ivor Crapp, Australian rules football umpire with a great name (b. 1872)
1965 – Alan Freed, American disk jockey (b. 1922)
1971 – Gilbert M. 'Broncho Billy' Anderson, American actor, director, writer, and producer (b. 1880)
1980 – William Roberts, British painter (b. 1895)
1984 – Johnny Weissmuller, American swimmer and actor (b. 1904)
1989 - Beatrice Lillie, actress (b. 1894)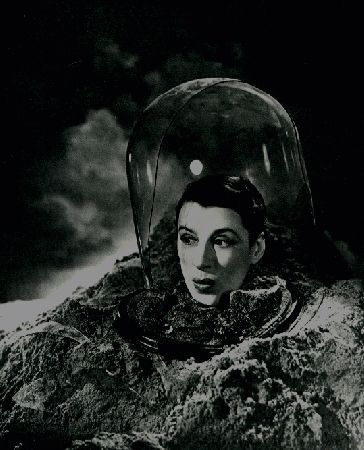 1990 – Barbara Stanwyck, American actress (b. 1907)
1993 – Audrey Hepburn, Anglo-Dutch actress (b. 1929)
1996 – Gerry Mulligan, American musician (b. 1927)
2003 – Al Hirschfeld, American caricaturist (b. 1903)
2003 – Nedra Volz, American actress (b. 1908)
2012 – Etta James, American singer (b. 1938)
Today is
National Cheese Lover's Day
National Buttercrunch Day
National Coffee Break Day
Penguin Awareness Day