GUS (Gave Up Smoking) is a community support diary for Kossacks in the midst of quitting smoking. Any supportive comments, suggestions or positive distractions are appreciated. If you are quitting or thinking of quitting, please -- join us! We kindly ask that politics be left out.

You can also click the GUS tag to view all diary posts, or access the GUS Library at dKosopedia for a great list of stop-smoking links. Check it out! Want to make sure you never miss us? Follow (♥) the GUS tag to keep GUS in your Stream. It's just that easy!

A message to ALL quitters: You don't have to avoid GUS if you have a failed quit. We won't give you a bad time and we consider the failed quits as "practice" for the real quit.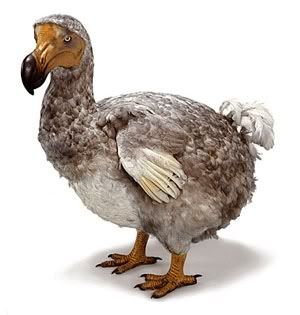 It's getting brutal out there lately. By "out there" I mean the outer blog (Daily Kos) and its messy, meta-loving community, of course, but also the larger world. Longtime community stalwarts have jumped ship, or only visit occasionally, so as to avoid the unpleasantness and hostility that crops up with alarming frequency. The political sphere is as polarized as I can remember it being. Most of the corporate-owned media seems content to sit back and let paid shills yell disinformation at each other instead of reporting the news. We have Road Rage and 'Net Rage and plain ol' Rage Rage, and simple human kindness seems to have gone the way of the Dodo or the 8-Track Tape. And no, if you feel that way, you're not just imagining things, and you're not alone.
Sure, every generation is absolutely convinced that the age of civility has passed, that young folks have no respect, that everything's going to to hell in a hand-basket and [insert latest object of outrage here] is a sure sign that we're all on a slippery slope to ruin.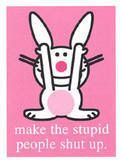 And every age may have a point; inevitably, some behaviors and views previously thought to be critical components of "decent society" fall by the wayside, or---more often---change to fit new realities and expectations.
Things that would have been unforgivably rude to earlier generations (interrupting a conversation to take a non-urgent phone call or check for messages, failing to stand when a woman enters the room, discussing personal finances with strangers) now seem rather quaint, a relic of a different world.
While we give lip service to celebrating each others' differences, have we used that as an excuse to toss basic rules of respectful discourse to the wind? In a world full of Special Snowflakes cloaked in internet anonymity and inclined to share whatever is on their mind in real time with family, friends and strangers alike, and damn the consequences, is it crazy to want, or even expect to be treated with respect and kindness?
I don't think so.
I am not particularly religious, but spiritually inclined and secular folks alike tend to agree on a few very basic moral codes or rules that we can use to self-govern how we operate in groups great and small; chief among these is a Golden one: "Do unto others..." In very basic terms, this code of reciprocity tells us to treat others as we would like others to treat us.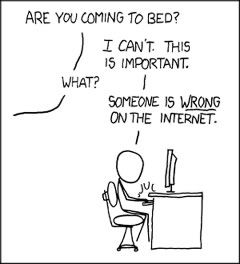 Easier said than done, I know. That crazy series of tubes (and cats) where we spend so many of our waking hours is absolutely chock-full of people whose mission in life seems to be maximum dickitude and douchebaggery. People can be---and sadly, often are---casually cruel or deliberately thoughtless and hurtful. Drama Queens and Trolls abound. When you add the innate stress of behavioral change to the mix (and let's face it, when you remove any substance, including nicotine, from your system there is, shall we say, a somewhat challenging period of adjustment)...well, all kinds of psychological Hell can break loose! It's hard to suffer fools gladly when even your nearest and dearest are getting on your [suddenly exposed] last nerve.
How do we navigate this nasty little minefield of manners? As with minefields of any sort, it's probably a good idea to tread carefully. Whenever possible, give others the benefit of the doubt, as you would no doubt want them to do with you.

Instead, maybe take a breath, count to ten, and then do it again, or---here's an idea!---step back from whatever it is that's irritating you and do something else for a little while. We labor under the delusion that we can fix everything that's broken or win every argument we engage in; we can't, of course, but that knowledge doesn't always halt the impulse to try anyway.
Still, you may want to explore a few new habits to replace to replace the old, destructive ones. I'd start with learning to let it go, figuring out how to ignore the craziness and jerkitude, accepting that whatever is wrong is not necessarily yours to fix, and remembering that the whole "Do Unto Others" thing can start with you treating yourself with the kindness you deserve.
A SPECIAL NOTE...

Two of our own are facing a dire health crisis today. GUS community member GreenMountainBoy02 is gravely ill in the ICU. I posted the following message---part of a Unitarian-Universalist healing prayer---in a community quilt diary for him and his partner and fiance (and GUS community member) commonmass.

"We lift up those whose lives are touched by sadness, by illness, by worry, or by loneliness. May they find comfort, hope, and healing strength in this community and the larger community."

Whatever your beliefs, I hope you will join me in offering positive thoughts, healing energy, good wishes, prayers, or messages of support to our friends.
Update on another GUS Buddy...Sara R has asked that I post a reminder that we still need a few more messages of support for racheltrack's quilt, which is nearly complete. A few of us have given a little extra to cover message costs if that is a concern. Pass the link along to anyone you know who might want to wish racheltracks well in her recovery.
Who's Your Little Buddy?
1BQ, 3rdGenFeminist, A Man Called Gloom, Abra Crabcakeya, Actbriniel, addisnana, AfroPonix, aishmael, Alise, Alpha99, ambeeeant, American in Kathmandu, amk for obama, andsarahtoo, angry marmot, Anne933, anodnhajo, aoeu, AoT, aquarius2001, arcadesproject, Archie2227, arodb, Arthur Wolf (in memoriam), assyrian64, awkawk, b4uknowit, bamablue, BARAKABETH, barnowl, b barrie, bdizz, beatpanda, beefydaddy18, BFSkinner, bgblcklab1, BigAlinWashSt, Bike Crash, BirderWitch, BJKay, bleeding heart, blingbling65, blue husky, Blue Intrigue, bluedust, BluejayRN, BlueJessamine, Bluerall, bluestatedem84, BoiseBlue, boudi08, Brahman Colorado, breedlovinit, BrenP, Bronxist, BrowniesAreGood, bsmechanic, buddabelly, bumbi, BusyinCA, cactusgal, Carol in San Antonio, CathiefromCanada, CathodeRay, CDH in Brooklyn, cee4, Cen Den, ChiTownDenny, ChocolateChris, ChurchofBruce, ciganka, cinnamondog, citizenx, ClapClapSnap, claude, Cleante, Code Monkey, codobus, Coldblue Steele, Colorado is the Shiznit, coloradomomma, common green, commonmass, Common Sense Mainer, congenitalefty, coppercelt, dadanation, dangoch, DarienComp, dauber, Dauphin, Dave in AZ, Dave in Northridge, David54, deedogg, demkat620, Dexter, Diana in NoVa, Dickie, DiegoUK, Dingodude, dirtdude, distraught, djMikulec, docreed2003, dolfin66, donnamarie, Donna O, dotsright, Dr Teeth, DRo, droogie6655321, Dube, duckhunter, Eclectablog, Eddie C, EdgedInBlue, effervescent, elbamash, El barragas, el vasco, entrelac, ericlewis0, Everest42, Ex Con, ezdidit, fhamme, Fineena, fiona2, fishhawk, Flea, flumptytail, Friend of the court, fritzi56, FrugalGranny, Garrett, Gator, gchaucer2, GDbot, Geiiga, GenXangster, glorificus, glpaul, gooderservice, gooners, gravlax, GreenMountainBoy02, greylox, grndrush (in memoriam), GrumpyWarriorPoet, gzodik, Haole in Hawaii, HappyinNM, henlesloop, HeyMikey, hideinplainsight, High Tide, hiliner68, history first, hold tight, Hugh Jim Bissell, hulibow, I love OCD, I said GOOD DAY sir, Im a frayed knot, imisa, Indexer, indubitably, indyada, Interceptor7, Inventor, Isaacsdad, itsbenj, Jahiz, JamesEB, janl1776, Janeo, jarbyus, JayinPortland, jayjaybear, jbou, Jeffersonian Democrat, jillwklausen, jmadlc55, jmonch, Joes Steven (aka Steven), john07801, johngoes, johnny wurster, jsfox, JVolvo's Mom, jwinIL14, Kai99, kailuacaton, Kamakhya, kat herder, katchen, Kelly of PA, kestrel9000, khloemi, Khun David, Kitsap River, kittania, KrazyKitten, Kristina40, Ksholl, labwitchy, Lady Kestrel, ladypockt, Lahdee, langerdang, LarsThorwald, LA rupert, last starfighter, LaughingPlanet, Laurie Gator, Leo in NJ, Lipstick Liberal, litoralis, lmdonovan, lockewasright, Lonely Liberal in PA, Lonely Texan, longislandny, Lorinda Pike, luvsathoroughbred, maggiemay, magicsister, mango, Marc in KS, Marjmar, Mark E Andersen (Kodiak54), marknspokane, marsanges, maryabein, Matt Esler, Maxiemax, MBNYC, mdemploi, Meteor Blades, Micburke, michael1104, MillieNeon, minerva1157, MinervainNH, Missys Brother, mjbleo, MnRaindog (in memoriam), mntleo2, Morague, MotoGP, Mr Bojangles, mrsgoo, mskitty, msmacgyver, MsWings, Murphoney, nannyboyz, ncsuLAN, NearlyNormal, Nedsdag, Nick Zouroudis, nokkonwud, notgivingup, NY brit expat, oceanview, OleHippieChick, Olkate, one pissed off democrat, Onomastic, operculum, OrangeMike, Ordvefa, Overseas, Over the Edge, Pager, paige, PaintyKat, paradox, parryander, paulitics, peglyn, Pennsylvanian, phrogge prince, Positronicus, post rational, PowWowPollock, Proud Mom and Grandma, psycho liberal, ptolemynm, Purple Priestess, PvtJarHead, racheltracks, randallt, ray bob, real world chick, red mittens, Reepicheep, regis, relentless, revelwoodie, revsue, Rex Manning, rexymeteorite, RiaD, rickeagle, ridemybike, rightiswrong, Rileycat, rincewind, rkex, roadlion, Roger Fox, Rosebuddear, roses, rscopes, Rudini, Safina, SallyCat, Sanuk, Sark Svemes, sboucher, scooter in brooklyn, Scrapyard Ape, seenaymah, sfbob, sgary, Shahryar, sheddhead, shesaid, Shifty18, shmuelman, shopkeeper, sidious666, sidnora, slowbutsure, smartcookienyc, smeesq, Smoh, snoopydawg, snorwich, SnyperKitty, SoCalHobbit, sofia, soonergrunt, sostos, sowsearsoup, SpecialKinFlag, spmozart, spotDawa, SpotTheCat, StateOfGrace, Statusquomustgo, stiffneck, stonekeeper, suesue, sunbro, Super Grover, Syoho, tallmom, Tay, tdslf1, teknospaz, theatre goon, The Eyewitness Muse, TheGeneral, TheStoopingRabbit, TigerMom, Tim DeLaney, tiredofcrap, TomP, tonyahky, Toyotabob7, TracieLynn, TreeFrog, triciawyse, tripodisblack, trs, trueblueliberal, ttanner, Tulsonian, Turn VABlue, Turtle Bay, Tyto Alba, uc booker, UncleCharlie, Unduna, Unforgiven, ursoklevar, USArmyParatrooper, VA02 femocrat, Vacationland, valadon, Vayle, vc2, Vetwife, vgranucci, Village expects idiot home soon, vulcangrrl, waytac, webranding, weelzup, Wes Opinion, Whimsical Rapscallion, willy be frantic, willy mugobeer, Wood Dragon, wolfie1818, Wordsinthewind, Wreck Smurfy, x, xopher, yet another liberal, Zotz
Have you had some experience with the effects of smoking, and want to share it in a GUS diary or host an open thread? Please sign up in the Butt Can (Tip Jar), and name the day and time that works for you (AM, PM, or whenever). The weekly GUS diary schedule (regular diarists featured in bold) is below; look at all those nice open slots just calling your name!


Wed PM: Vacationland (you are here)
Thu AM: Open
Thu PM: FrugalGranny
Fri AM: flumptytail
Fri PM: Open
Sat AM: effervescent
Sat PM: Open (uh-oh...lots of wide open space here...)
Sun AM: Open (is anyone free to host?)
Sun PM: bgblcklab1 (Hey thanks!)
Mon AM: Open (Maybe a monday GUS diary...)
Mon PM: Open (to check in before)
Tue AM: gchaucer2 hosts!
Tue PM: Open
Wed AM: Open

If you can spare a few hours, please consider hosting GUS - doesn't have to be a permanent slot; it can be a one-time dealie or just an open thread! Not sure where to start? Just ask for help in the Butt Can (Tip Jar). Seriously, it doesn't have to include specific elements or require all sorts of fabulous diary formatting skills. The regulars will make sure stuff gets carried over from diary to diary, so if you want to just tell your story or provide an open thread and host for a few hours, that's cool too. We would be ever so grateful, truly!