Overnight News Digest, aka OND, is a community feature here at Daily Kos. Each editor selects news stories on a wide range of topics.
The OND community was founded by Magnifico.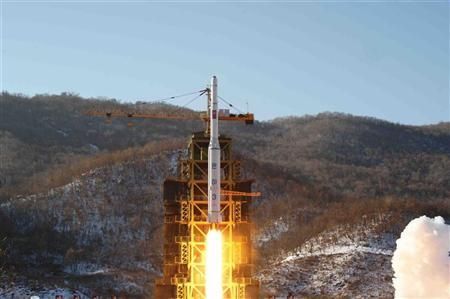 By Louis Charbonneau

The U.N. Security Council on Tuesday unanimously condemned North Korea's December rocket launch and expanded existing U.N. sanctions, eliciting a vow from Pyongyang to boost the North's military and nuclear capabilities.
Even though the resolution approved by the 15-nation council does not impose new sanctions on Pyongyang, diplomats said Beijing's support for it was a significant diplomatic blow to Pyongyang.
The resolution said the council "deplores the violations" by North Korea of its previous resolutions, which banned Pyongyang from conducting further ballistic missile and nuclear tests and from importing materials and technology for these programs.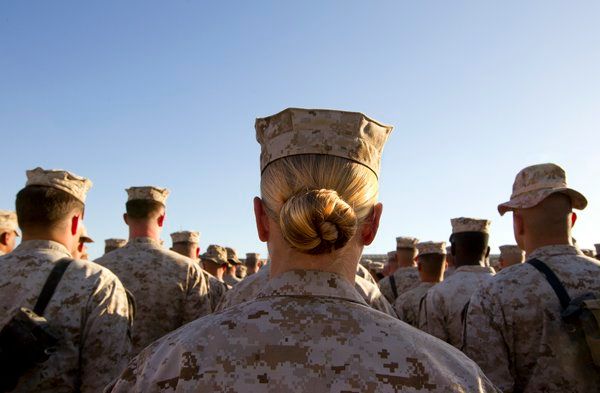 By Ellen Jean Hirst

The Pentagon's decision to give women the chance to serve in front-line combat drew mixed reactions Wednesday from female veterans in the Chicago area.
Veterans such as U.S. Rep. Tammy Duckworth -- the first woman injured in combat ever elected to national office, when she ousted former Republican Rep. Joe Walsh this past November.-- applauded the move as a broadening of opportunities for women and said it will improve the nation's armed forces But several older veterans said most women are not physically strong enough to participate directly in combat.
Duckworth fought in Iraq as a Blackhawk helicopter pilot, one of the only combat positions available to women at the time, for the Illinois Army National Guard. She lost both her legs when a rocket-propelled grenade hit her helicopter in 2004.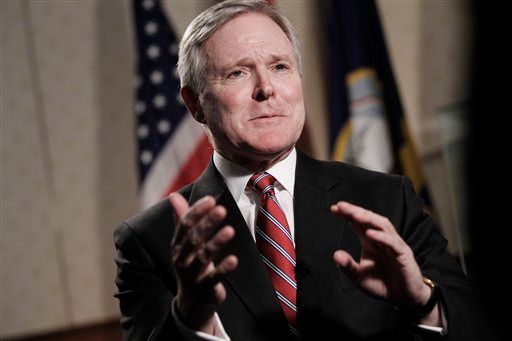 AP

The Navy said Wednesday it will conduct random blood-alcohol tests on its sailors in the United States starting next month, a sign of how concerned the service's leaders have become about the effects alcohol abuse is having on the force.
The tests are part of Navy Secretary Ray Mabus' 21st Century Sailor and Marine Initiative, an expansive program intended to improve the well-being of sailors and Marines after more than a decade at war.
The Marines announced it would carry out its own random alcohol tests last month. While alcohol has long played a part in the Navy's culture, Navy officials stressed they aren't trying to stop sailors from drinking altogether, but are concerned about their health and safety.
By DIANE CARDWEL

The lighting industry has finally come up with an energy-efficient replacement for the standard incandescent bulb that people actually seem to like: the LED bulb.
Although priced at around 20 times more than the old-fashioned incandescents, bulbs based on LEDs, or light-emitting diodes, last much longer and use far less electricity, a saving that homeowners are beginning to recognize. Prices for the bulbs are falling steadily as retailers like Home Depot and Lowe's sell them aggressively and manufacturers improve the technology.
And because the light in LED bulbs comes from chips, companies have been able to develop software applications that let users control the bulbs, even change the color of the light, with tablets and smartphones. Apple sells a three-pack of such bulbs, made by Philips, with the hardware to operate them for about $200.
By Erin McClam, Staff Writer, NBC News

The Church of Scientology has strayed from principle and devolved into a cash-hungry enterprise that misuses parishioner donations to protect itself from questions and to intimidate its own members, a California couple charged Wednesday.

The couple said in a federal lawsuit that the church had misused about $400,000 of their money, including donations meant for construction projects and for relief from natural disasters.
They also said that church donations had been used to finance a high-priced lifestyle for its leader, David Miscavige.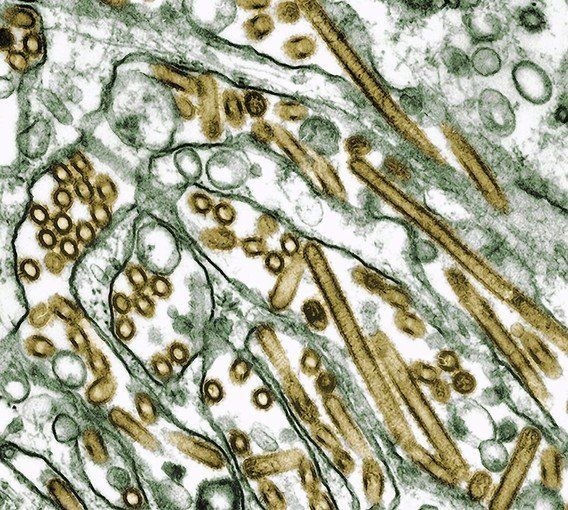 By Eryn Brown, Los Angeles Times

Bird flu researchers said Wednesday that they would end a self-imposed moratorium on controversial experiments to determine how the deadly H5N1 virus might mutate and gain the ability to spread easily among humans.
In a statement published online by the journals Science and Nature, 40 scientists said they were poised to resume their investigations — but only in countries that have established clear rules for conducting the research safely. The U.S., which is the largest funder of influenza research, is not yet among those nations.
"We want to resume virus transmission studies because we believe this research is important to pandemic preparedness," said University of Wisconsin virologist Yoshihiro Kawaoka, one of the scientists whose work prompted biosecurity experts to call for new restrictions on flu research.
One in five employees use Dropbox for work documents: report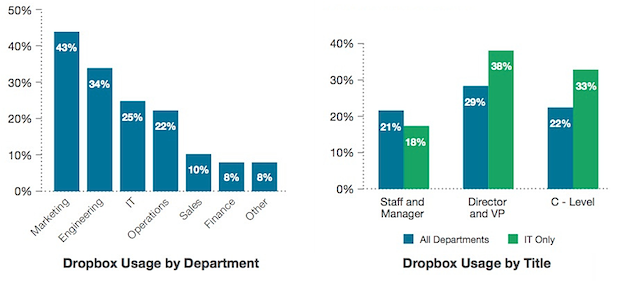 By Zack Whittaker for Between the Lines

We've all done it. Instead of emailing our work home using our corporate email accounts, we've banged those latest financials or that important contract in our Dropbox folder.
Unwise move, suggests a new report.Â
According to enterprise storage firm Nasuni (via GigaOm), one out of five of 1,300 surveyed business users say they use the consumer cloud-storage and synchronization service to share work documents, even though businesses and corporations disallow such a practice through their company's own IT policies.
By Elizabeth Chuck

When a dolphin needed help off the coast of Hawaii, he was determined to let a scuba instructor know.

Keller Laros was leading a group of divers on a tour of the waters off of Kona, Hawaii, on Jan. 11. He often goes on his dives with professional underwater videographers and this night was no exception.
But as Laros, his camerawoman and the rest of the group began their dive, nothing seemed out of the ordinary.Â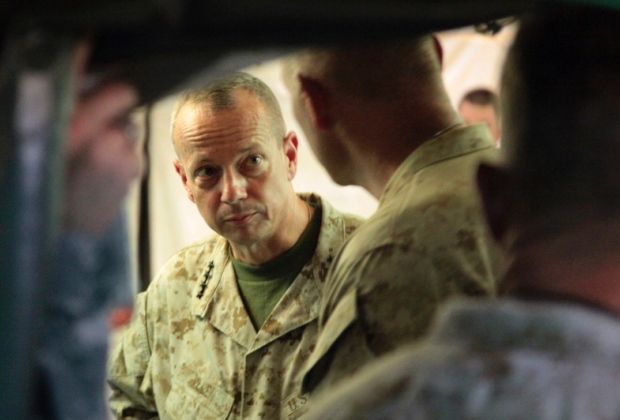 By CHRIS CARROLL
Stars and Stripes


Defense Department investigators on Tuesday cleared Gen. John Allen, U.S. commander in Afghanistan, of suspicions that he carried on what was characterized as an "inappropriate" email exchange with a Florida socialite linked to the adultery scandal that prompted the resignation of retired Gen. David Petraeus from his job running the CIA.
It prompted the White House to announce Wednesday that Allen's nomination to take over the prestigious role of NATO Supreme Allied Commander-Europe and head of U.S. European command would go forward, according to an Associated Press report.
Defense Secretary Leon Panetta ordered the investigation in November after the FBI delivered what were described as more than 20,000 pages of emails and documents related to Allen and Jill Kelley, a Tampa socialite with close ties to high-ranking officers at U.S. Central Command headquarters at MacDill Air Force Base, Fla
By Jason Walsh

Reported around the globe as a license to drive drunk, an Irish council's motion to permit rural pub-goers to get behind the wheel not only lacks force of law, it's also a slightly odd solution to a serious issue.
It's not often that a vote by five county councilors in rural west Ireland makes headline news, but Danny Healy-Rae managed it this week when he and four colleagues passed a motion to allow drinkers to drive home – albeit at a severely restricted speed and only on barely-used backroads.
The political response? The same as that of the Irish public: bafflement and embarrassment.