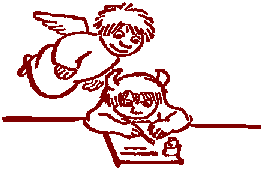 Giovanni Guareschi is one of my favourite authors. A complex family history involving bankruptcy, and severely changed circumstances, meant that he was virtually forced into the world of magazine publishing and writing. He criticised Mussolini's government during WW2, which was a very risky proposition, and only his entry into the Italian Army as an artillery officer saved him. On the collapse of the Fascist regime, he was amongst 600,000 Italian soldiers who were captured by German forces, and imprisoned in camps in Poland under terrible conditions; they were classed as Internati Militari Italiani, Italian Military Internees. Their condition was deplorable, as unlike other PoWs they had no Geneva Convention 'Protecting Power' to look after their interests. Italy, under the Badoglio adminstration, was a 'co-belligerent', and NOT a member of the Allied Powers. The wonderful book 'My Secret Diary' (US edition, 1958) which he wrote for his son, is based on his experiences and is incredibly moving. An accomplished cartoonist and editor, he took over the editorship of the magazine 'Il Candido', post-war, and began writing about his beloved valley of the River Po; according to him, this was just to fill in the gaps in the magazine!
Don Camillo, the turbulent parish priest, his nemesis, the Communist mayor Peppone, and a cast of warm and beautifully drawn characters filled many short stories which were published to great acclaim. Four films followed in the 50s and 60s, which were joint French/Italian co-productions. Despite the involvement of the author in the casting process, I must, politely, disagree with the selection of the French comedian and actor, Fernandel in the lead rôle. He had neither the gravitas, nor the physical size, to be believable as Don Camillo; doubtless financial considerations trumped artistic ones. (Another film, in 1983, starred Terence Hill, who is actually of Italian/German descent, as Don Camillo). There have been other TV and radio adaptations (some posthumously), and the award for single best performance, in any of the principal rôles, must go to the great British character actor, Brian Blessed, who gave a tremendous reading as Peppone in the BBC TV series, broadcast in 1981.
On dark winter evenings, I reach for 'The Little World of Don Camillo', and I am transported back to the wide, sun-baked lands of the Po valley, and the eternal struggle between Peppone and Don Camillo, and I am reminded of the good you can find in anyone - if you look hard enough.