This has already been diaried, in one form or another. But, after watching events unfold over the past few days, I thought I'd add my perspective on this wonderful community we call Daily Kos.
And that's what this is: a community. Yes, we're a political blog, and yes, we're a website dedicated to electing more and better Democrats. That's what pulls all of us together here. And there's no question that we're quite important in the political blogosphere and in Democratic politics.
But, as others have touched on--and as we can see from Top Comments to New Day to the fantastic community quilt project to diaries announcing the illness or death of a loved one--what keeps us together is the community part of this website. Follow me below the fold.
But First, A Word From Our Sponsor:
Top Comments recognizes the previous day's Top Mojo and strives to promote each day's outstanding comments through nominations made by Kossacks like you. Please send comments (before 9:30pm ET) by email to topcomments@gmail.com or by our KosMail message board. Just click on the Spinning Top™ to make a submission. Look for the Spinning Top™ to pop up in diaries posts around Daily Kos.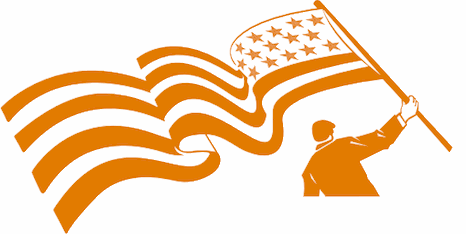 Make sure that you include the direct link to the comment (the URL), which is available by clicking on that comment's date/time. Please let us know your Daily Kos user name if you use email so we can credit you properly. If you send a writeup with the link, we can include that as well. The diarist poster reserves the right to edit all content.
Please come in. You're invited to make yourself at home! Join us beneath the doodle...
Like most of you, I have been following GreenMountainBoy02's health crisis in the past few days and nervously awaiting new updates, afraid of what news each one will bring. What has really struck me has been the overwhelming comfort and support that commonmass has received from this community. Each update diary shot to #1 on the rec list, which I think really says something about this site and the value we place on our community members. Heartwarming message after heartwarming message has poured in, and the love this community has for commonmass and GreenMountainBoy02 has really shown.
This wasn't a surprise to me, of course. I've experienced the love and warmth of this community myself. I remember when my close friend told me she, her husband, and her two sons would likely have their electricity cut off in December of 2011 due to a thief taking $600 from them. They were in danger of being in the cold and not having food to put on the table because they used every last penny on rent. They weren't worried about Christmas--they were worried about the bare necessities. So, not knowing how else to help, I decided to put up a diary about it. Honestly, I wasn't expecting the response I got. My hope was to alleviate my friend's financial hardship just a little. Instead, I ended up watching in tears as Kossack after Kossack came to my friend's aid. Thanks to this community, she was not only able to pay the current bills, but she was able to pay past-due bills as well. Daily Kos quite literally saved that family's Christmas. I was so blown away by the generosity of the people on this site. I'll never forget that. And I've tried to pay it forward on here, as much as I can.
And that's what makes this community great--not because of this isolated case, but because this isn't an isolated case. This happens all the time. Whether it's helping each other out financially or making a beautiful quilt for those who fall ill or comforting those in grieving. Or, in the case of commonmass and GreenMountainBoy02, holding vigil and holding a Kossack in pain in our arms, just as family would do in a hospital waiting room.
Whatever happens in this situation--and we're all hoping for a miracle--one thing is clear: We'll be here to get commonmass through this. Because that's what we do. And that's what I love about this amazing orange website.
TOP COMMENTS
January 25, 2013
Thanks to tonight's Top Comments contributors! Let us hear from YOU
when you find that proficient comment.
From Puddytat:

I was comparing our dumb bell Wisconsin Republicans to, well, a bag of hammers. The bag of hammers objected. And then some. Enjoy it as much as I did.
From JaxDem:

This comment by LeftHandedMan in today's Abbreviated Pundit Roundup illustrates the real picture of women in combat and why it's taken so long to make it "official."
From litho:

Ohkwai made this comment in DCDemocrat's recommended diary on the GOP's Electoral College ploy today both witty and historically sophisticated, the best kind of DKos comment.
From your humble diarist:

I realize this is unconventional, but hey, I guess it's my diary. I'm nominating every single comment in commonmass's three diaries on GreenMountainBoy02's health crisis. Except mine, because we don't nominate our own comments. :p
TOP PHOTOS
January 24, 2013
Enjoy jotter's wonderful PictureQuilt™ below. Just click on the picture and it will magically take you to the comment that features that photo. Have fun, Kossacks!