Kathy, my sister and I are very excited at the prospect of hearing Diane Nash speak on Tuesday, as a part of local MLK Day festivities.
She was one of the greatest heroes of the Civil Rights Movement, (ranking with Rosa Parks, in my book) and we'll get to see her live! Exciting!
More below! But, first, a word from our sponsor ...
Top Comments recognizes the previous day's Top Mojo and strives to promote each day's outstanding comments through nominations made by Kossacks like you. Please send comments (before 9:30pm ET) by email to topcomments@gmail.com or by our KosMail message board. Just click on the Spinning Top to make a submission. Look for the Spinning Top to pop up in diaries around Daily Kos.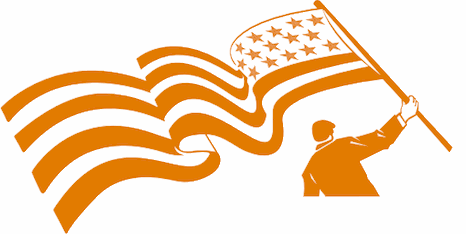 Make sure that you include the direct link to the comment (the URL), which is available by clicking on that comment's date/time. Please let us know your Daily Kos user name if you use email so we can credit you properly. If you send a writeup with the link, we can include that as well. The diarist reserves the right to edit all content.
Please come in. You're invited to make yourself at home! Join us beneath the fleur de kos...
There is a lot of material on Diane Nash and the Freedom Riders available online. To keep it in bounds for a TC diary, the comments I am making pertain to a single interview she did for PBS, Tavis Smiley hosting.
On Ms. Nash ... originally, when the Freedom Rides began, her role was backup in nature. She and others with her would step in if needed. Here are her words (from the Tavis Smiley interview above, transcript available on that same page):

So when the riders were viciously attacked in Birmingham and Anniston we in Nashville understood that the ride must not stop right then, because if it had the message would have been sent that you could stop a nonviolent project by inflicting massive violence.

And if that message had been sent, we wouldn't have been able to have a movement about voting rights, public accommodations or anything else without getting a lot of people killed. So it was critical that it continue right then.
It is not outside the realm of possibility that, without Diane Nash, without her focus, perspective and firm resolve, the Freedom Rides could have been stopped cold.
But, perhaps Diane Nash and the people who accompanied her didn't realize their risk, to jump into the breech like that, though those before her had been viciously attacked and injured. To that, she answers ... :

Well, anyone with average intelligence would understand that if you took up the Freedom Ride after what had happened to the first group, chances of getting seriously injured or killed were great. We were about to get on the bus and one of the students in Nashville said, "Someone ought to stay out," for a number of reasons, so that what we were doing would be accurately interpreted to the press, in order to keep the Freedom Ride going and recruit more people, in order to relate to the federal government and to relate these several communities by then who had become involved.

They elected me to do that, to be coordinator. In that capacity as coordinator, several of the students gave me sealed envelopes that I was to mail in the event of their death. So people understand precisely what they were getting into, but they were willing to make that sacrifice in order to – for the collective good.
The "collective good," isn't that great?! How seldom we hear that discussed in today's contentious world!
They knew what they were getting into, alright. They were courageous, and committed, nobly serving higher purpose.
How did a woman come to have such a prominent role in the Freedom Rides? Interesting you should ask!

Tavis: Back up now to '61, when these Freedom Rides happened. You are a 21, 22-year-old student -

Diane: Twenty-two.

Tavis: Twenty-two-year-old student at Fisk, and you happen to be a woman. Where does the courage and the conviction and the commitment and the character come from for a woman in this movement to be as bold, as out front as you were at such a young age?

Diane: Well, many, many, many women participated in the movement. It was just that the civil rights movement came before the women's movement, and so just about everybody's consciousness was very low when it came to gender.

Actually, in the Nashville, the local movement to desegregate lunch counters in Nashville, I was the third chairperson. The first two were men, and they held office – I guess each one held office for maybe 10 days or two weeks, and they missed meetings and they missed demonstrations, and when they came back to a meeting we said, "Where were you," and they said they were busy studying or something.

We thanked them for their service, but said that we couldn't afford to have officers who were not efficient, because someone could get killed or injured, and we replaced them.
I don't have the political experience of many on this site, but I've done enough campaign work to know if you expect something to get done, you're going to have to rely on women to do it. What do you think the ratio is, in real work done? I suspect it is 80%-20% women to men. Possibly more. One of the greatest advantages Democrats have is Democratic women.
Homemakers, subservient Republican women, women trained/conditioned to leaving the thinking (and the DECISIONS!) to men are never going to be the force our incredible thinking, functioning, independent Democratic women are! Handicap them at your peril, stupid Republicans!
I have only plucked a couple of tidbits from Diane Nash's remarkable interview. By all means watch the interview if you have time! You can get a real sense of the specialness of this woman, of the limitless courage she carries even into the present day.
We are very excited to hear this woman on Tuesday. I can't imagine a finer role model in today's world. Human grace and brilliance onstage! 

Thank you, Diane Nash, for helping our species along so miraculously. And thank you, Freedom Riders. We will always be in your debt. Proudly so.
On to tonight's comments!

From Dave in Northridge:

In Chrislove's Top Comments diary last night,cooper888 explains how Daily Kos works in four words.
From ninepatch:


Diary: Saturday hate mail-a-palooza by kos

Commenter: BenderRodriguez

A thread started by BenderRodriguez commenting on one hater's outrage over our "Mov 6" victory spins into a very nice yarn of puns (oh no, did I say that?)

If they only knew how easy they made it for us to laugh at them!
From BeninSC:


Flagged by Steven D, this comment by inclusiveheart. God is grape, yum! God is good!
Tonight's Top Comments with Pictures, courtesy of
jotter
!
And tonight's Top Mojo, courtesy of mik!

1) Three Years After the US Supreme Court by JekyllnHyde — 180
2) I could not agree more. by Fishgrease — 114
3) Eating less meat is most effective, fastest by beach babe in fl — 112
4) repeal the half billion-dollar giveaway to Amgen by allenjo — 112
5) Oh, yeah, it was Sarah who said no to Fox by coquiero — 108
6) "Had" a war? by JeffW — 104
7) You Are Cruel, Nulwee by JekyllnHyde — 97
8) The cartoon should have "The People" written on by Mother Mags — 97
9) In her defense... by Caj — 94
10) Unbelievably High Standards at Fox News by JekyllnHyde — 92
11) She disconnected her phones? by pat of butter in a sea of grits — 91
12) About community by Dave in Northridge — 85
13) They were not up to her very high standards . by indycam — 84
14) They probably wanted to cut her pay by anastasia p — 81
15) Is being inarticulate... by RichM — 80
16) Don't Let The Door Hit You... by Nulwee — 78
17) The Lounge Is Open by TexDem — 77
18) CC Is Watching by TexDem — 76
19) Mojo Friday Wants You by TexDem — 76
20) Mojo by TexDem — 76
21) Liquid Mojo by TexDem — 75
22) No More Excuses by TexDem — 74
23) Thinking Mojo by TexDem — 74
24) Thanks For Stopping By by TexDem — 73
25) In cleaning my garage, I found I already own by allenjo — 72
26) Good Mojo Morning by Ex Con — 69
27) This is good news for John McCain. n/t by Dauphin — 69
28) Heh! by bjedward — 68
29) Thanks again by TexDem — 68
30) Oh snap by Jimmy D 84 — 68
31) Thanks to you TexDem by VClib — 68