Well, yes. I promised, and I keep my promises. And just so you remember this was psychedelic rock, NOT R&B, here's a picture.

(ABC News/Getty Images)
Yes, two white guys. British guys at that.
But First, A Word From Our Sponsor:
Top Comments recognizes the previous day's Top Mojo and strives to promote each day's outstanding comments through nominations made by Kossacks like you. Please send comments (before 9:30pm ET) by email to topcomments@gmail.com or by our KosMail message board. Just click on the Spinning Top to make a submission. Look for the Spinning Top to pop up in diaries posts around Daily Kos.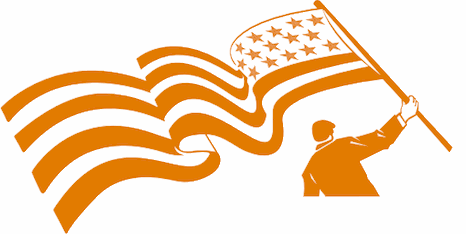 Make sure that you include the direct link to the comment (the URL), which is available by clicking on that comment's date/time. Please let us know your Daily Kos user name if you use email so we can credit you properly. If you send a writeup with the link, we can include that as well. The diarist poster reserves the right to edit all content.
Please come in. You're invited to make yourself at home!
So, from the second album:
You don't hear this song that often, and it has everything that you admire Jimi Hendrix for. It's not even CLOSE to the best song on the album, though, (I'm planning to end this diary with that song), which demonstrates very well why you actually venerate him.
So, I give you The Jimi Hendrix Experience, who gained fame (or perhaps notoriety) at the Monterey Pop Festival in June, 1967. This is the closing number of the set, during which they performed one original song (Purple Haze) and a few covers of songs by performers like Bob Dylan and The Electric Flag. In case you don't know, they performed on Sunday, the last day of the festival, and they followed the Who, who at this point closed all their sets by destroying their instruments. How, you ask does one top that? Just watch.
The first album, Are You Experienced, had already been released in England, and they hurried it to release as soon as word of the Monterey performance got out. To keep this manageable, here are the first, next to the last and last cuts from the album.
"Purple Haze" has been memorably covered by the Cure and "Are You Experienced", by Devo, who improved one line of the song to "not necessarily stoned, but mutated."
None of this really prepared us for the SECOND album, Axis: Bold as Love, which was released January 15, 1968.
Eric Clapton covered this on his Layla and Other Love Songs album, and the cover is TWICE as long. And then there was this.
The penultimate cut is another take on the issues raised in Foxy Lady. I'm not playing it, and I'm also not playing the title cut from this album until the very end. If you know it already, you know why. If not, you'll find out but you have to listen to the whole thing. Remember what I've said about sequencing and determining your, um, mental state.
The third album, Electric Ladyland, a double album, was released October 25 1968. It's named after the studio where it was recorded, on West 8th Street in Greenwich Village.
It's a reasonably high concept album, since there are a couple of cuts longer than 10 minutes (my favorite,
1983... (A Merman I Should Turn to Be)
, clocks in at 13:39, and I rarely use cuts that long even in my Thursday Classical Music diaries), but his best known cover song is on this album and there's LOTS of good stuff on it. Here, Hendrix is revealed as an artist and composer, and this is the other song I thought I'd use as the title for this diary.
Actually, the first clip I have in last week's Thursday Classical Music diary runs 20 minutes, so why not? Since you've undoubtedly heard Hendrix's cover of All Along the Watchtower, I'm giving you something else from the album here, and 1983... (A Merman I Should Turn to Be) it is. The person who posted this at youtube.com called it "very psychedelic," and so it is. Listen to it at your leisure, and pay particular attention to what happens at about 9:23.
It's a really rewarding album, too. If you like Hendrix and you're unfamiliar with it (which I have difficulty imagining, but hey, anything is possible), I recommend it.
Now, Wikipedia draws a REALLY bright line between albums that were released when Jimi was alive and albums that weren't, and his estate probably does too. They have both tried to make the fourth album, Cry of Love, disappear; this was recorded while he was alive. Since this was one of the three albums I listened to over and over again while I was writing my honors thesis at Cornell in the spring of 1971 (the other two were Who's Next and Nashville Skyline, probably exactly what you expected), I KNOW it was real. Three big deal songs on it, and I'll choose one:
You'll notice that I've emphasized the introspective side of his music. I think it shows off what he was about better than some of the more raucous or experimental electronic stuff. And speaking of that, as promised. It starts off slow, but listen to the whole thing and remember what I said about sequencing.
I'm sorry I never saw him in concert, but I was too busy chasing Janis Joplin around the Northeast. So, on March 27, I'll give you the four gentlemen and the great, great broad who composed Big Brother and the Holding Company (this, incidentally, is how they were introduced on their first major album, Cheap Thrills - I'm not being sexist here, I promise), and the great, great broad herself.
And now for the real reasons you come here:

TOP COMMENTS
January 30, 2013
Thanks to tonight's Top Comments contributors! Let us hear from YOU when you find that proficient comment.
From Liz Dexic:
This pun, from Rube Goldberg, in aguadito's diary, How much longer can the Austerians and their puppets go on with their failed policies and lies?, was too delicious not to share.
From Noddy:
Siri provides a possible explanation for a random, unjustified homicide in DaNang65's diary I Really Just Don't Know What to Think.
From Steveningen:
In Kaili Joy Gray's diary Marriage is meant to protect society from Bristol Palin's out-of-wedlock baby, elfling cracked me up with her stellar conclusion.
From smoh:
BoiseBlue has a terrific comment in Mother Mags' Gabby Giffords' hearing today interrupted with news of mass shooting in Phoenix
From BlackSheep1:
In Mother Mags' updated-with-recall-information diary was this thread, beginning with TheMeansAreTheEnd and ending with Dallasdoc.
From your harried diarist, Dave in Northridge, who is off to a late afternoon faculty meeting and hopes to be back before this publishes:
stevie avebury explains the moral hazard Hallowe'en presents in occams hatchet's diary, Former NRA political director: 'Somebody drives up my driveway, I'm gonna greet 'em with a gun'.
TOP MOJO
January 29, 2013
(excluding Tip Jars and first comments)
Thanks, mik!
1) Incredible hopeful news by eXtina — 170
2) We buy Costco pizzas...... by 57andFemale — 165
3) Leaves thanks everyone by teacherken — 153
4) Republican pizza just does not taste by TomP — 153
5) What can we do to help, llbear? by KelleyRN2 — 150
6) Thanks to you Kelley, I'm being given the by llbear — 142
7) Thank you. by allensl — 137
8) See what miracles happen by Radiowalla — 137
9) Little Ceasars by high uintas — 113
10) It worked? Hooray! by KelleyRN2 — 104
11) Offered with commentary... by mrblifil — 103
12) The GOP's biggest problem by LeftHandedMan — 101
13) Does he belong by lyvwyr101 — 99
14) It's not your age, DaNang65. by JoanMar — 97
15) llbear by jlms qkw — 92
16) Everyday is a plus. Great news :-) by TheMomCat — 91
17) Thank you for the update by arizonablue — 89
18) Oh Thank God! by vcmvo2 — 88
19) Geez, when I first saw this diary I thought... by markthshark — 87
20) When my SIL was in ICU back in Nov/Dec by eXtina — 86
21) He represents everything that's wrong by Dem Beans — 84
22) Good News is good news. by aoeu — 81
23) Great news--will keep you both by mama jo — 81
24) A half truth is still a lie, thanks for the diary by tmservo433 — 80
25) So glad... by kishik — 76
26) Disgusting! by Ekaterin — 76
27) Costco by panmandan — 75
28) In the seventies corporations realized by BrianParker14 — 75
29) Well worth the read... by kharma — 75
30) Yes - but cheap. by RichM — 74
For an explanation of How Top Mojo Works, see mik's FAQing Top Mojo



TOP PHOTOS
January 29, 2013
Enjoy jotter's wonderful PictureQuilt below. Just click on the picture and it will magically take you to the comment that features that photo. Have fun, Kossacks!
Trust me, this selection was VERY carefully curated so if I left your favorite Hendrix song out it was intentional. That's what the comments are for! Cover versions too; my favorite cover of a Hendrix song is in the tip jar.