The number of people who set their hair on fire in hate-induced rage at the mere mention of any aspect of LGBT rights has been continuously dropping, and the rate of decrease has been accelerating in recent years. kos himself has pointed to evidence of this accelerated drop in two recent diaries (here and here), and Laura Clawson posted a diary on the money troubles of the bigots today here.
However, a recent article in the New York Times suggests just how far we've come as a nation towards accepting LGBT citizens as equals. As a lead-in to the story, let me pose a question: Just how small is the smallest town in the U. S. to have an out-of-the-closet LGBT elected official? Look below the fold for the answer. (Hat tip to Dave in Northridge for suggesting this story.)
But First, A Word From Our Sponsor:
Top Comments recognizes the previous day's Top Mojo and strives to promote each day's outstanding comments through nominations made by Kossacks like you. Please send comments (before 9:30pm ET) by email to topcomments@gmail.com or by our KosMail message board. Just click on the Spinning Top™ to make a submission. Look for the Spinning Top™ to pop up in diaries posts around Daily Kos.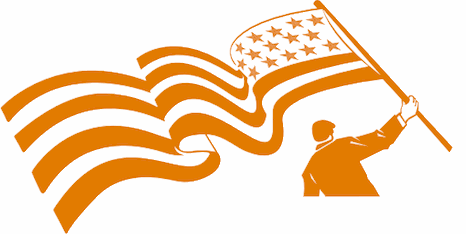 Make sure that you include the direct link to the comment (the URL), which is available by clicking on that comment's date/time. Please let us know your Daily Kos user name if you use email so we can credit you properly. If you send a writeup with the link, we can include that as well. The diarist poster reserves the right to edit all content.
Please come in. You're invited to make yourself at home! Join us beneath the doodle...
Welcome to the tiny town of Vicco, Kentucky, population 355. We look in on the the business of the City Commission of Vicco during their January meeting (source):

The Commission approved the minutes from its December meeting, hired a local construction company to repair the run-down sewer plant and tinkered with the wording for the local curfew. Oh, and it voted to ban discrimination against anyone based on sexual orientation or gender identity — making Vicco the smallest municipality in Kentucky, and possibly the country, to enact such an ordinance.

After that, the Commission approved a couple of invoices. Then, according to a clerk's notes, "Jimmy made a motion to adjourn and Claude seconded the motion. All voted yes."
A rural remnant of a coal-mining town is not the sort of place one might think would look upon a motion to ban discrimination of LGBT people, and it's not like this particular corner of Kentucky is more enlightened the rest. Elsewhere the article points out that Perry County, KY, where Vicco is located, broke for Romney over Obama by a 4-to-1 margin. There is no love for progressive politics in the region.
So, where did the motivation for passage of an LGBT non-discrimination ban come from? A Kentucky=based advocacy group called the Fairness Coalition requested that Vicco pass the ban. As it happens, the sister of the Mayor of Vicco is a member of the Fairness Coalition. Also, Vicco's Mayor, Jimmy Cummings, runs the local beauty parlor and has always been openly gay. Everyone in town knows him and is aware of his sexual orientation.
The article goes on to describe the improvements that Mayor Cummings has been able to implement in this town that has fallen on hard times as coal-mining in the region has fallen off. The town's water system has been repaired, which has increased the revenues of the town to the point where they have been able to hire a police officer, the first police officer the town has had for many years.
This story simply highlights the fact that whether or not an individual supports LGBT rights depends mostly on whether or not that individual actually knows any out LGBT people personally. When we are recognized as family, friends and neighbors, even in blood-red rural Kentucky, a gay man can be elected mayor, and a town council can pass a ban on LGBT discrimination. Rather than being perceived as the caricatures of evil proffered by the bigots, when we are known for who we are, we become ordinary people with the same needs and wants as everyone else. We become ho-hum.
Yes, I know, there are still plenty of people whose stock-in-trade is the homosexual-as-pedophile, and just like there are still plenty of racists decades after the Civil Rights movement, I expect that such people will still be with us long after LGBT people are granted equal rights. But this story makes it clear that most people, when confronted with the reality of an actual gay person, eventually come to understand that the stereotype in their heads is simply wrong.
And, of course, this is just more bad news for the bigots, because they count on people who live in towns like Vicco for support. That base of support is rapidly eroding, leaving the bigots with nothing but their hate.
And that's good news for those of us who live in the real world.
And now, on to the comments!
TOP COMMENTS
January 31, 2013
Thanks to tonight's Top Comments contributors! Let us hear from YOU
when you find that proficient comment.
From leu2500:

In Cheers & Jeers this morning, SpamNunn made a comment that is good to keep in mind in the midst of all the pie fights.
From BeninSC:

I really liked this comment from greenbird in teacherken's beautiful diary of love for Leaves on the Current.
From IowaBiologist:

This pithy statement by crystal eyes is one I've been looking for for a long time. It captures the irony of the word 'freedom' as used by those who would either unwittingly or knowingly undermine our freedom by imposing the right-wing agenda on all of us.

Posted in PoliticalPizza's rescued diary The Republican Land of Oz.
From your humble diarist:

I felt concernedamerican's comment distilled the spirit and grace of Grizzard's grandfather, from the diary My Grandfather and the Incredible, Life-Altering Power of Mercy Granted.
TOP PHOTOS
January 30, 2013
Enjoy jotter's wonderful PictureQuilt™ below. Just click on the picture and it will magically take you to the comment that features that photo. Have fun, Kossacks!