February 11 is a Single Payer action day in California, Lobby Day
I have been to Sacramento for Lobby Day a couple of times.
So if you can make it to Sacramento to support Single Payer, by all means go there and help the California Health Professional Students Alliance make a difference.
But if you live in Greater Los Angeles and you can make it to Pershing Square at 11AM on Monday February 11, join me and many others in support of Lobby Day for an hour of fun.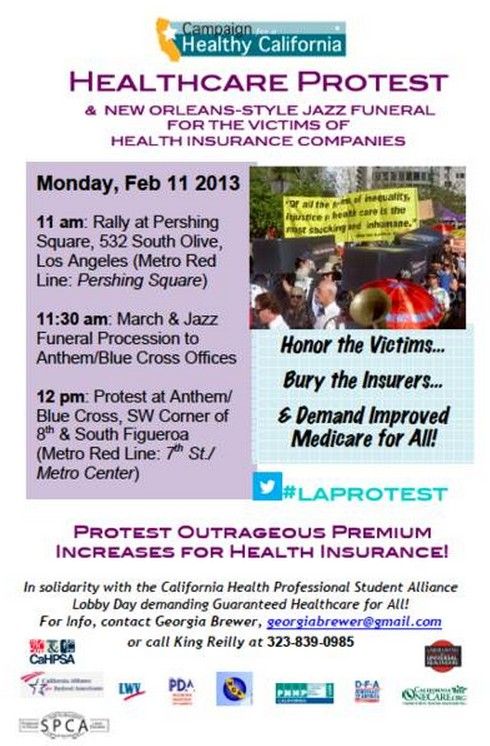 There will be 3 speakers, an eulogy by a pastor for those who died because of lack of health insurance, a band, and a very interesting street theater in front of Anthem HQ on 8th and Figueroa.
For your amusement it turns that I will MC the whole thing. Done this sort of thing before. Here is me MC the April Ghouls day downtown LA last year;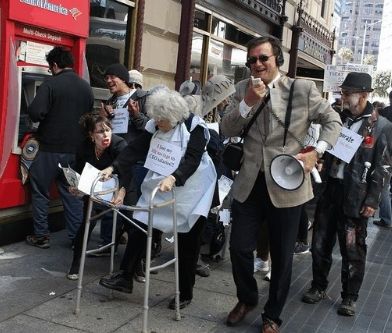 And if you live in LA don't miss the next LA Kossacks meeting on Feb 16.