Overnight News Digest, aka OND, is a community feature here at Daily Kos. Each editor selects news stories on a wide range of topics.
The OND community was founded by Magnifico.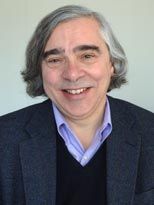 By Roberta Rampton and Jeff Mason

President Barack Obama is considering naming nuclear physicist Ernest Moniz, who is one of his science and energy advisers, as the next energy secretary, sources familiar with the matter told Reuters on Wednesday.
Moniz, who was second in command at the Energy Department during the Clinton administration, is a familiar figure on Capitol Hill, where he has often talked to lawmakers about how abundant supplies of U.S. natural gas will gradually replace coal as a source of electricity.
Moniz is director of MIT's Energy Initiative, a research group that gets funding from industry heavyweights including BP, Chevron, and Saudi Aramco for academic work on projects aimed at reducing climate-changing greenhouse gases.

By W.J. Hennigan

Florida has a new business slogan and logo, "Florida: the Perfect Climate for Business," which appears pretty straightforward -- except that the "I" in Florida has been swapped with a men's necktie.
The decision has drawn fire from critics who say the logo is sexist. The ad campaign was launched by Enterprise Florida Inc., a pro-business group funded in part by the state.
One commenter wrote on the group's Facebook page: "I think this logo sends the wrong message, it seems to scream 'we don't hire women' maybe that was not the intention, but that is the message."
By Lesa Jansen

Amid new controversy over his administration's targeted killing of American citizens overseas by drones, President Barack Obama has yielded to demands that he turn over to Congress classified Justice Department legal advice seeking to justify the policy, an administration official said.
The president's move comes on the eve of confirmation hearings Thursday for his CIA director nominee John Brennan and amid complaints from senators, including several Democrats, about secrecy surrounding the drone policy.
"Today, as part of the president's ongoing commitment to consult with Congress on national security matters, the president directed the Department of Justice to provide the congressional Intelligence committees access to classified Office of Legal Counsel advice related to the subject of the Department of Justice White Paper," an administration official said.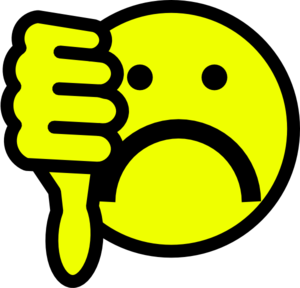 By Kirk Johnson

The Boy Scouts of America, which confirmed last summer its policy barring openly gay people from participation, then said last week that it was reconsidering the ban, announced Wednesday that it would postpone a decision once more, until May, as talk of gay men and lesbians in the ranks has roiled a storied organization that carries deep emotional connection and nostalgia for millions of Americans.
An end to the national ban, which the United States Supreme Court said in 2000 was legal free speech by a private organization, would create a new moment of risk, experimentation and change, people on both sides of the issue said. The proposal floated last week would allow local scouting units to decide membership rules for themselves, a middle road.
Even proposing the change created fracture lines. Some supporters of the ban said they feared a wave of departures by conservative church-sponsored troops, while supporters of a new policy said the risk was in not going far enough — although each side acknowledged that scouting, with fewer boys every year wearing the tan uniform, needed to find new ways to connect with young people.
Annie Gowen

Richard A. Herman lived in the Watergate for more than 40 years and was a longtime patron of the arts, but the shy railroad heir was virtually unknown in Washington social circles for much of his long life.
Family Matters of Greater Washington is set to hold a splashy news conference Wednesday at the National Press Club to announce that Herman, who died in November at 100, left the organization 60 percent of his vast estate — $28 million, which the group says is one of the largest gifts ever to a local social service organization.
And the Kennedy Center said Tuesday that Herman left $15 million to the National Symphony Orchestra and the Washington National Opera — the largest bequest in the institution's history.
By Alexis Garrett Stodghil

When outgoing defense secretary Leon Panetta lifted the military ban against women serving in combat, a common phrase heard in response to his decision was this: women have been serving for decades in combat zones indirectly, and risking their lives. The lifting of the ban was merely a formality that in many ways acknowledged the bravery and sacrifices women in the military have been making for decades.
New York's Daily News has published an essay with a similar theme in honor of black women to commemorate Black History Month. Much as women in general have been contributing without appreciation for their level of service, the significant participation of African-American women in the military has been largely overlooked — perhaps to an even greater extent.
"According to the Indiana-based Buffalo Soldiers Research Museum, African-American women have played a role in every war effort in United States history," writes Jay Mwamba of the Daily News. "And black women participated in spite of the twin evils of racial and gender discrimination."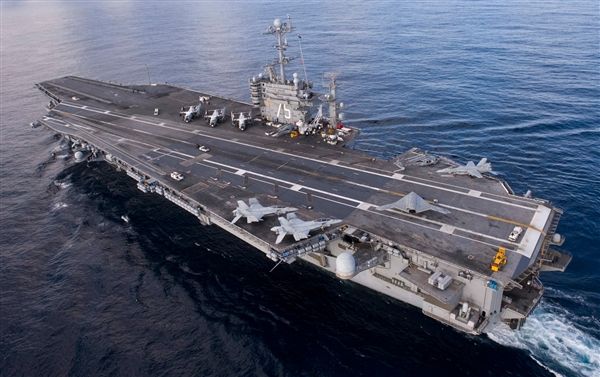 By Jim Miklaszewski and Andrew Rafferty

Budget constraints are prompting the U.S. Navy to cut back the number of aircraft carriers in the Persian Gulf region from two to one, the latest example of how contentious fiscal battles in Washington are impacting the U.S. military.
According to Defense Department officials, the USS Harry S. Truman, which was set to leave for the Persian Gulf region on Friday, will now remain stateside, based in Norfolk, Virginia.
Defense Secretary Leon Panetta ordered the change to the department's "two-carrier policy" in the Persian Gulf region early Wednesday.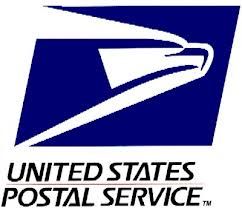 Rick Hampson

Sure, we can wait 'til Monday for the credit card applications, gym membership ads, Chinese food menus, supermarket sales fliers and save-the-date reminders, for the monthly electric bill and the latest issue of AARP magazine.
There's not much besides paper spam in mailboxes these days. But for many Americans, the Postal Service's plan to end Saturday mail delivery after 150 years symbolizes the broader decline of an institution that predates the nation it helped bind.
The news Wednesday that Saturday mail delivery will end in August also revealed a generation gap between those of a certain age — some of whom can even recall twice-daily delivery — and those who read any mail worth reading on their phone.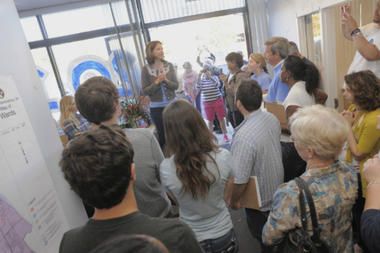 By Peter Grier

Did Ashley Judd think running for Senate in Kentucky would be a pleasant experience? If so, that's an illusion that's now probably been dispelled. Karl Rove's American Crossroads "super PAC" has just released a brutal ad that torches Ms. Judd, who's considering a Bluegrass State bid to unseat Senate minority leader Mitch McConnell. It'll be interesting to see if the spot helps scare her off – or if it lights her competitive fires and draws a response in kind.
he ad starts with a fake trailer listing production information. Its "client" is listed as "Ashley Judd, really?" The "title" is "Vote for me, you hillbillies." The "date" is posted as, "Whenever Obama tells her to run."
Then an image flashes on screen of flags, sun streaming through a country porch, and so forth, and the fun really starts. "You know what this country really needs? An independent voice ... for Obama," says the narrator.