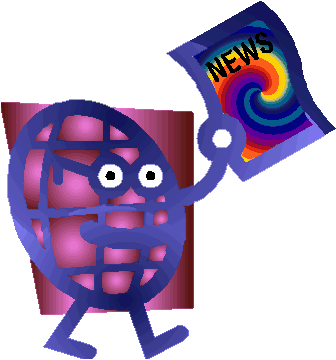 If it's a weekend that means there are plenty of stories that got ignored over the past week. I'm going to take it upon my self to try to illuminate some of the stories I find relevant.
Of course what I find relevant might not be what you find relevant. But I shall ignore the story of the transwoman who was found to be not guilty of rape in Swansea, Wales; the introduction of Chrysalis, a new line of lingerie designed especially for transwomen; the status of transgender prostitutes in Hollywood; the denial of comprehensive health care of transgender employees by the City of Dallas; the question of whether or not one of the contestants on Ru Paul's Drag Race is "cheating" by being transgender; and Lou Reed's transgender muse.
But I may return to that last story sometime soon.
Today we have stories from Denmark, Poland, Thailand, Canada, and here in the US from Maryland.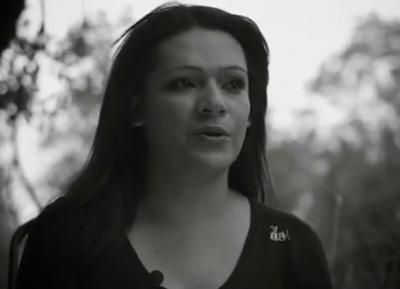 Guatemalan transwoman Fernanda Milan became the first transperson to be granted asylum in Denmark. Danish officials agreed that she would face persecution in Guatemala.
Milan was originally refused asylum and was set to be deported but LGBT Denmark appealed, offering proof that her life would be in danger if she returned to Guatemala.

We are very relieved that our struggle, together with Fernanda, ended in her being granted asylum. But it has been a soul-destroying asylum process with an initial refusal, which was then reversed just three days before her scheduled departure.

--Stine Larsen, a representative of the T-Refugee Project
Milan was an outspoken transgender rights advocate back home in Guatemala. That garnered attacks and threats from the police.
She has been fighting for her own survival but she has also fought for transgender seekers who will come after her. We hope Fernanda's case means it will be easier for future transgender asylum seekers.

--Larsen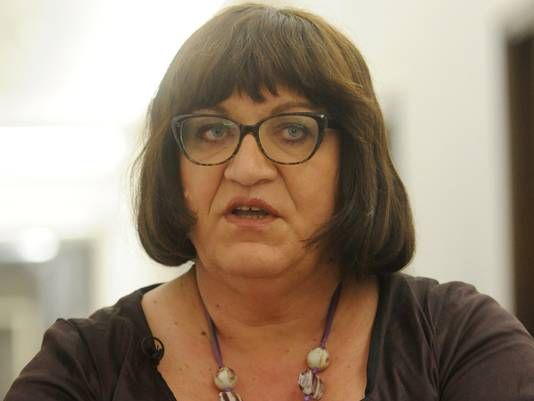 In Poland the nation's first transgender legislator lost out in her quest to be a deputy speaker for her party, Palikot's Movement. Movement leader Janusz Palikot had withdrawn support of deputy speaker Wanda Nowicka because she was found to have accepted a bonus of 40000 zlotys ($13000) for her work as a deputy at the same time the government was raising taxes and forcing passage of austerity measures. Palikot put forward a proposal to dismiss Nowicka, who is considered to be a feminist activist.
When Nowicka refused to resign, legislators voted against Palikot's proposal. Had Nowicka been removed, transsexual woman Anna Grodska was a candidate for her office. Grodska is widely considered to be "the most prominent symbol of liberal change in the country."

Certain taboos are being dismantled.

--Jacek Kucharczyk, president of the Institute of Public Affairs, Warsaw
Although people have attacked her office, thrown objects at her windows and ripped down rainbow flags in her home city f Krakow, she still garnered 20,000 votes to gain election.
I am above all trying to be a normal politician, like any other person, but maybe even better. I am really trying so that people who observe me will know that transgender people are no worse in any way than any others.

--Anna Grodska
There was
organized opposition by conservative legislators
to oppose Grodska's election as a deputy speaker. Some of that opposition was downright bigoted. The Law and Justice party stated that it opposed Grodzka because she lacked experience, but then one of their number added that she had a "boxer's face" while questioning whether she could really be considered to be a woman.
I've been a member of parliament for over a year now and this experience is enough, I think. It's important what one represents. If there are voices against me, they are voices that are heading into the past.

--Grodska
The position of deputy speaker involves chairing sessions when the speaker is absent, having a voice in issues to be debated, and ceremonial duties that include possible foreign travel.
Really, a boxer's face. How can I not make a mistake?

I said: 'Ms. Grodzka, it's not like when you stuff yourself full of hormones you become a woman. The genetic code decides this. Let's do a blood test. Nothing will change that, no operation'.
--Krystina Pawlowicz, Law and Justice party
Thai politician Pongsapat Pongcharoen is a US-educated police general who is running for governor of Bangkok. Polls say he will be elected. In an interesting turn of events,
Pongsapat actually has courted the transgender vote
. This is no doubt a world first.
Our modern world increasingly accepts varied genders… Bangkok must be a city that understands sexual differences, not just accepting different lifestyles … it must be a friend to every difference.

--Pongsapat
A slick video was produced which feathered quite a few kathoeys (the Thai term for transwomen who are more commonly and derogatorily referred to as ladyboys).
The video is in Thai, of course.
Nok Yollada is Thailand's first transgender office holder. She never went so far as to focus on transwomen as much as Pongsapat.
Asked for her opinion of the video, she responded:

Great move, I would say… I do enjoy seeing something like this. Anyway, it's politics. The main question that comes to my mind is that I would love to see concrete policy to make BKK (Bangkok) a friendly city for LGBT.

--Nok Yollada
Only recently has Thailand's military ceased labeling transgender draftees "insane" (thus one-upping the United States).
Canadian NDP MP Randall Garrison says he has renewed hope that his transgender rights bill will obtain enough Conservative support to pass in the House. He made his comments while submitting a package of amendments to his private member's bill, C-279, which will be introduced at the report stage on February 27. In an attempt to gain that Conservative support, Garrison's amendments would remove the term "gender expression" and provide a specific definition to "gender identity."
In December it appeared unlikely that the bill would pass after Garrison accused a group of Conservatives of filibustering the final justice and human rights committee to return to studying the legislation. Fifteen Conservative MPs supported the bill in the second reading vote, but they conditioned their support on the addition of amendments to address their concerns.

The commitment I made at second reading to Conservatives was to narrow the scope of the bill slightly and provide a definition, and that made those 15 Conservatives comfortable in supporting the bill.

That leads me to believe that if the Speaker allows them to be in order at the report stage, then we will have the support again.

--Garrison
Or, you know, Randall, they may just move the goal posts now that you have compromised your integrity.
If Speaker Andrew Scheer find the amendments to be in order, the bill will be debated and voted on in the House.
I've not read the amendments, but have no doubt that they will serve to decrease the number of people who will be protected and narrow the definition of who is an acceptable human being and who is not.
Baltimore Ravens linebacker, already known for his vocal support of same-sex marriage which attained passage in Maryland last year, has now spoken in favor of passage of the Maryland Gender Identity NonDiscrimination Act, known as the Fairness for All Marylanders Act.
.
Appearing on CNN, Ayanbadejo had this to say:

If you're educated on the issue and you sit down and you talk to a gay person, and I've been talking to gay people – everyone's been talking to gay people our entire lives, whether we know it or not – but we really believe that you're born gay.

I've had plenty of conversations with people that are gay and they say they are born gay, no different than me being born this beautiful almond coconut color that I am. People are born gay. So why treat them any differently? It's time that we treat everybody fairly. And not only are we trying to dictate who people should love, we're also trying to dictate who people should be.

If a woman wants to wear a man's clothes or if a man wants to wear a woman's clothes or you feel like you're a woman on the inside and you're really a man. Who cares? Let's just treat everyone equally. Let's move on. Let's evolve as a culture, as a people.

--Brendon Ayanbadejo
While last year's marriage equality bill drew opposition from religious groups such as the Maryland Catholic Conference, the gender-identity issue has not yet produced as much fervor.
It's hard to find a religious [argument against] people getting and keeping a job based on their merits.

--Carrie Evans, Equality Maryland
But last year in written testimony the Maryland Catholic Conference offered that a similar bill espoused...
...a fundamental violation of our society's basic understanding of the human person" and undermined "the inextricable link between a person's human nature and his or her identity as a man or woman."
A spokeswoman for the Conference
says they have not not yet reviewed this year's bill, but expect their previous objections to hold.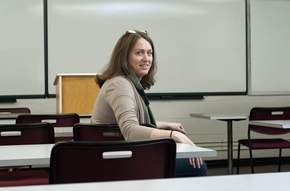 Jenna Fischetti was fired from her job at a car dealership in 2004 after her employers discovered that she lived as a woman outside of work. She doesn't want anyone else to go through what she did.
Now as student at the University of Baltimore studying government and public policy, Fischetti has been living "full time" as a woman since 2009. She acknowledges that part of the difficulty in finding a steady job is because it is her age.

Not as many employers like to hire people in their 40s and 50s.

I'm still better off than a lot of people. Hopefully the [new law] will make a difference.

--Fischetti
The bill is scheduled for a Senate Judicial Proceedings Ccommittee hearing on February 26. That's where it died last year.