By now most have seen Marco Rubio with his infamous water bottle grab and gulp routine. No doubt the writers of Saturday Night Live are already working out a skit to honor Rubio's performance.
While Rubio was proving he was not ready for prime time, others were also talking about water. Water shortages. Lack of sanitation. Drought.
By all means, let's laugh about the "false choice" between delivering a speech and drinking bottled water, but we should not lose sight of larger realities.
Shortly before Rubio carried water for his political party, the United Nations Organization for Education, Science, and Culture (UNESCO) kicked off its "International Year of Water Cooperation" campaign.

The objective of this International Year is to raise awareness, both on the potential for increased cooperation, and on the challenges facing water management in light of the increase in demand for water access, allocation and services. The Year will highlight the history of successful water cooperation initiatives, as well as identify burning issues on water education, water diplomacy, transboundary water management, financing cooperation, national/international legal frameworks, and the linkages with the Millennium Development Goals. It also will provide an opportunity to capitalize on the momentum created at the United Nations Conference on Sustainable Development (Rio+20), and to support the formulation of new objectives that will contribute towards developing water resources that are truly sustainable.
Overpopulation and climate change have the potential to produce water shortages and cross-border conflicts. We have already seen
tensions between China and India rise
over water. Scarce water supplies compound conflicts in
the Middle East
and
Africa
.
While Rubio was fumbling for his overpriced symbol of water privatization, Matt Damon was kicking off Water.org's new campaign to call attention to water shortages and lack of sanitation in many developing countries.
The "Strike With Me" campaign uses potty humor to get people to think about the water crisis (Damon vows not to use the toilet until the water crisis is solved). The hope is the low budget video and Instragram challenge will go viral.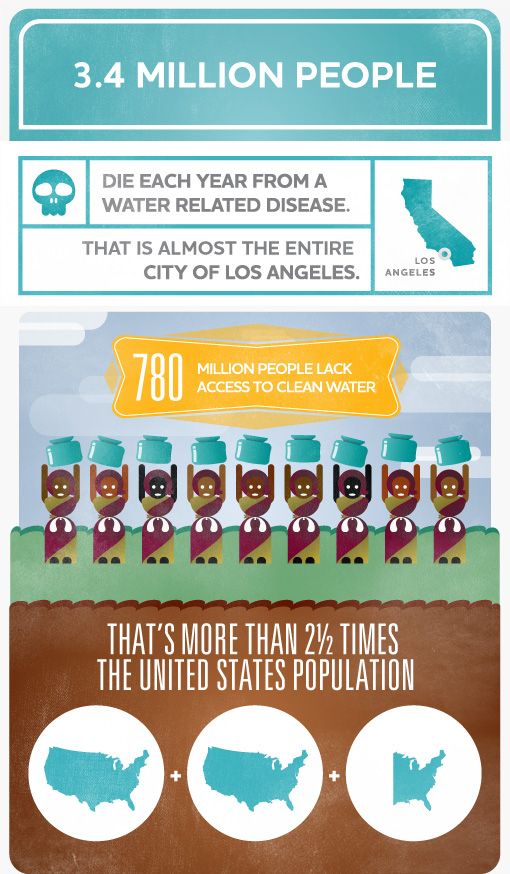 And while science agnostic Rubio performed the most memorable stunt of his life, others were talking about drought.
Texas is having to spend $2 billion to solve its water crisis from persistent drought.

Texas lawmakers are rallying behind the idea of investing as much as $2 billion to help pay for new reservoirs, pipelines and other water-supply projects for the drought-plagued state.
Drought in the Great Plains has reached near record levels with
all of Kansas, Colorado, Nebraska, and Oklahoma
suffering from severe to exceptional drought conditions. Here are few noteworthy headlines:
Oklahoma is setting up an emergency drought relief fund.
Colorado is questioning the wisdom of diverting drinking water for hydraulic fracturing.
Nebraska farmers are being told to prepare for another year of drought conditions.
Kansas is scrambling to divert water to hard-hit agricultural areas and talking about another dust bowl.
The poor growing conditions have even idled ethanol production in the area.
It is probably politically incorrect to mention climate change since it will make Rubio sweat.

But Rubio doesn't think much of climate change, one of the other hot political topics of the moment. That puts the 41-year-old Rubio squarely in the anti-science wing of his party and among a shrinking number of Americans with doubts about global warming.
Marco Rubio is the perfect symbol for everything that wrong with American politics.