This week we've received an impressive collection of information and inspiration about climate change from scientists and other leaders who are, to put it simply, my heroes. We've seen, once again, the irrefutable evidence. Climate change has arrived. Human activity is causing it. This is a serious problem.
We've also had a chance to read about what we can do, as individuals, communities, regions, or as a country. We can make a difference. We can take our country and the world to the turning points that we need to find.
On the far side of those turning points, there still exists a future where we, and our children, will be okay. It won't be the same as it has been. But then, no future has ever been the same as its past.
Many of the challenges we face are hard realities in the physical world. Wishing won't change those deeply serious facts. But if anyone thinks it is "impossible" for us to take effective action, then it's only due to being trapped in limited thought boxes, and not fully understanding what people can achieve when necessity calls.
Below, a little family history, about when the impossible occurs.
In the summer when my Dad was nine years old, there were air raids on most days. The invasion was imminent, and it was worse because our family was on the list of people that were going to be taken away.
Nothing was going to stop this from happening.
There still remained an army, of sorts, that had straggled home from a massive defeat, largely weaponless and lucky to escape the trap. Some planes and ships. A measure of courage.
There was the day that the bomb landed in the living room. It didn't explode. The bomb squad came by and took it away. My dad was evacuated to the countryside, but his grandfather refused to leave his home in the city.
Somehow, the inevitable didn't happen. My family made it through the war and my dad went on to spend years of his life studying his country's national savior, which was Radar.
Ah-hah! Now you know. The setting was in England, and of course there was no invasion. So you might say, a touch over-dramatized, eh?
Here in 2013, we know how it ended. The people who were experiencing it didn't. They couldn't skip to the last page and read the ending of the story. At the time, there was no stopping the doom that was approaching.
The turning point was not when things started getting better. That was a few years in the future. The turning point was when things stopped getting much, much, worse. It was when the inevitable was no longer cold dead certain. A small grant, of the gift of time, to do what needed to be done.
Once the impossible occurs, it just becomes settled fact. Of course it happened that way. For instance, my daughter will probably not remember the day that marriage equality came to our state. It was impossible a few years before, then occurred during her childhood, but it will just be a settled fact of her times.
So when we contemplate achieving the impossible, let's not forget how many impossible things have been achieved, and then recorded as readily explainable facts.
Of course, it will always be easier for humans to defeat other humans, than it will be for us to stop defeating ourselves and each other, and take on the ultimate test of our wisdom and capability. Military analogies are ironic and questionable because the core subject of such stories represents the antithesis of how we need to be thinking.
That said, the useful common thread is what people can decide to do when needed. We must not concede that we "can't" do something that is eminently possible in reality, and only impossible due to imaginary constructs or conventions such as our current concepts of finance, politics, or economics. Some things only exist because we all agree that they are so.
I believe that we have it in us. The qualities we need to have - I see those qualities every day in my community, both online and locally. In abundance. And, the word is spreading.
Maybe our kids won't have to say "What in the world were you thinking?"
It could still be "Thank you for taking it on!"
That last - it's not so likely. Kids, ungrateful wretches. All that we accomplish, they'll take for granted. It will just be a settled fact of their lives.
May those lives be long, healthy, happy, and peaceful.
Any time you think that you don't have a choice, you actually do.
Any time you think you have to do something that's wrong, you don't.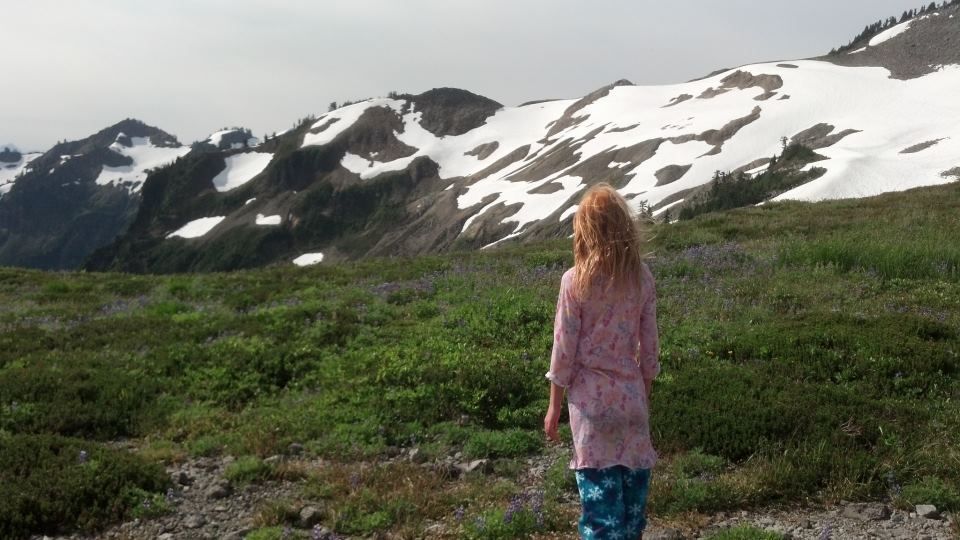 Our Future - Worth Saving
Not Here
Not Today
Not Any More


We shall not participate in our own destruction.