But First, A Word From Our Sponsor:
Top Comments recognizes the previous day's Top Mojo and strives to promote each day's outstanding comments through nominations made by Kossacks like you. Please send comments (before 9:30pm ET) by email to topcomments@gmail.com or by our KosMail message board. Just click on the Spinning Top™ to make a submission. Look for the Spinning Top™ to pop up in diaries posts around Daily Kos.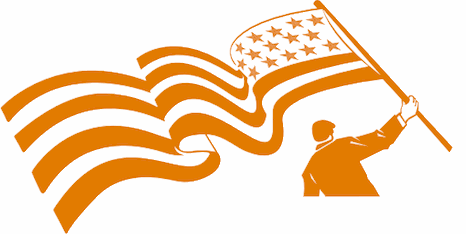 Make sure that you include the direct link to the comment (the URL), which is available by clicking on that comment's date/time. Please let us know your Daily Kos user name if you use email so we can credit you properly. If you send a writeup with the link, we can include that as well. The diarist poster reserves the right to edit all content.
Please come in. You're invited to make yourself at home! Join us beneath the doodle...
Kaili Joy Gray posted the diary today New ad for marriage equality shows the fight is over and the bigots lost. The diary cites the new video put out by the Respect for Marriage Coalition featuring some heavy hitter Republicans backing marriage equality.
The end of Kaili's diary asserts that:

Equality is coming. When you've got a $1 million media campaign that features conservative Republicans calling for rights for all, you know this battle really is over, and the bigots lost.
Well,
NOM
's marketing bigot Frank Schubert says not so fast.
Imagine if you were on the cusp of the greatest victory of your life — within months of achieving something you'd worked doggedly for years to achieve, something truly worthy of a heroic effort. And even as you could almost feel victory in your hands, your opponent announces that your defeat is inevitable and it's time for you to quit. Moreover, this story leads the nightly news and fills the daily newspapers day after day.

Would you give up a virtuous fight because those who oppose you say it's inevitable you will lose? Of course you wouldn't! The very notion is outrageous — yet that is the inside out, upside down world we're served by the media when it comes to the issue of marriage. Inevitability is the great lie of the same-sex marriage movement. It's one that has been carefully crafted and aggressively spread throughout the media and the culture. But it's a lie nonetheless.

Here's the truth of where we stand with the marriage movement: we are within months of achieving our greatest victory — winning the Roe v. Wade of marriage. They claim that the U.S. Constitution contains an absolute 'right' for a man to marry another man or a woman to marry another woman. Moreover, they contend the Constitution has contained this legal right for the past 145 years! Do you think those Americans who adopted the 14th Amendment back in 1868 realized that it was done so that homosexual 'marriage' would be accepted as the law of the land? Oh, you don't? You must be a bigot!
Now I wonder if Frank felt "victory in their hands" with the same intensity Karl Rove felt victory was in Mitten's hands last November. Did he pre-taste sweet victory in Maine, Washington, Maryland and Minnesota? I doubt it, but remember, Frank Schubert has some skin in this game. It is no surprise he is assuring his nervous pool of donators that they have the upcoming Supreme Court cases in the bag, if only people would send him some more money.
If you aren't familiar with Schubert's work, he has made a pretty comfortable living off his gig as a professional bigot for NOM.

NOM strategist Frank Schubert has made nearly $3 million selling anti-LGBT discrimination in just the past year. Schubert is the man behind NOM's misleading ads that advocate against LGBT equality. Public filings show that he has netted nearly $3 million this year for his work in Maine, Maryland, Minnesota, North Carolina, and Washington State. The profits go to Schubert's company, Mission Public Affairs.

Schubert collected $958,594 for his anti-equality work in North Carolina earlier this year. In the four marriage ballot states, Schubert has collected $967,567.88 in Washington; $492,680 in Maryland; $303,307.69 in Minnesota; and $200,043.46 in Maine. While these funds are likely used to pay for advertising, it's unclear what percentage is lining Schubert's pockets.
It may be unclear exactly how much his cut was, but you can be sure it was a sizable chunk of hate cash. In the past, Schubert has secured some major wins for NOM. He was instrumental in misleading California in the push up to the Proposition 8 vote in 2008. He also had his hand in
their agenda
to drive a wedge between the LGBT community and the black community. When that was discovered, it rightly created a firestorm of bad press for NOM.
So yes, Schubert needs a win at the Supreme Court this spring. For the time being, there is still money to fleece. If they aren't able to pull this one out, that pile of hate money may dry up and Frank could find himself out of a job. Like Kaili Joy, I believe our chances going into this are a lot better than the side of bigots, but no one knows how this will all play out. One thing is sure though, people like Frank Schubert will go full throttle fighting to oppress people's rights up until the last penny is to be made off their bigotry and lies.
Now on to Tops!
TOP PHOTOS
February 19, 2013
Enjoy jotter's wonderful PictureQuilt™ below. Just click on the picture and it will magically take you to the comment that features that photo. Have fun, Kossacks!