Good morning, and happy Friday! If some of the holidays look like repeats, don't ask me. I just report, you can decide if you want to celebrate another Margarita day.
Interrogatories
Who/what are you currently boycotting? What do you have to brag about? Are you going to Heaven or to Hell? What is the creepiest bug? What is your favorite card game? What would you like to be reincarnated as?
The Twitter Emitter*
BREAKING: Koch brothers warn that higher taxes on them would force them2layoff as many as a half dozen Congressmen. #RightToWorkForLess #CTL

— M. Naz (@Mozi_N) February 19, 2013
@nicolesandler President Obama should appoint John McCain to something so we could watch McCain Filibuster himself.

— Victor.C.Rocco (@V1ct0rCR0cc0) February 21, 2013
I'd rather be an ascendant ape than a fallen angel.

— Jason Febery (@JasonFebery) February 21, 2013
If anti-gun advocates were like anti-abortion folks, they'd carry large posters with dead kids displaying massive gunshot wounds at protests

— Hesiod Theogeny (@Hesiod2k11) February 21, 2013
Chuck Hagel is actually his stage name; his birth name is Ben Gahzi. #FakeRightWingHagelStories

— phive (@phive0phor) February 22, 2013
Chuck Hagel left Lindsey Graham at the Sadie Hawkins dance...he never forgotten that #FakeRightWingHagelStories

— Arrogant Demon (@ArrogantDemon) February 22, 2013
Chuck Hagel secretly replaced your usual brand of coffee with Folger's Crystals. #FakeRightWingHagelStories

— phive (@phive0phor) February 22, 2013
It was Chuck Hagels idea to use Replacement Refs in the NFL #FakeRightWingHagelStories

— Arrogant Demon (@ArrogantDemon) February 22, 2013
Hagel killed Vince Foster. #FakeRightWingHagelStories

— Mark Bacon (@BaconmjMark) February 22, 2013
When are we going to require orifice probes to buy an AR-15. I think we should start now.

— Shannyn Moore (@shannynmoore) February 22, 2013
How about a mandatory prostate exam every time a man buys condoms?

— Lizz Winstead (@lizzwinstead) February 22, 2013
So in Indiana, some lawmakers think if you have ever decided to put something in your vagina, the government should have the same access..

— Lizz Winstead (@lizzwinstead) February 22, 2013
Rick Scott is Voldemort's less cute brother.

— Karl (@JerryMander) February 22, 2013
On This Day
In 1371, Robert II became King of Scotland, beginning the Stuart dynasty.
In 1855, the Pennsylvania State University was founded in State College, Pennsylvania (as the Farmers' High School of Pennsylvania).
In 1872, the Prohibition Party held its first national convention in Columbus, Ohio, nominating James Black as its presidential nominee.
In 1879, Frank Winfield Woolworth opened a five-cent store in Utica, N.Y., the first of many.
In 1889, President Grover Cleveland signed a bill admitting North Dakota, South Dakota, Montana and Washington as U.S. states, a major boon to flag manufacturers.
In 1924, Calvin Coolidge became the first President to deliver a radio broadcast from the White House.
In 1935, it became illegal for airplanes to fly over the White House.
In 1980, the U.S. hockey team beat the Soviets 4-3 In a stunning upset at the Winter Olympics in Lake Placid, N.Y
In 1983, the notorious Broadway flop Moose Murders opened and closed on the same night at the Eugene O'Neill Theatre.
Born on This Day
1403 – Charles VII of France (d. 1461)
1732 – George Washington, First President of the United States (d. 1799)
1773 - Mathieu Ignace van Bree (Mattheus Ignatius van Bree), Belgian painter (d. 1839)
1778 – Rembrandt Peale, American artist (d. 1860)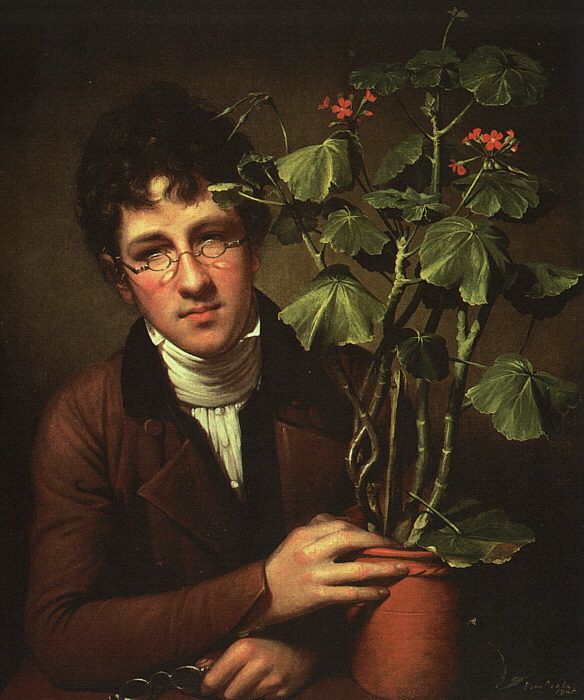 1806 – Józef Kremer, Polish messianistic philosopher (d. 1875)
1857 – Robert Baden-Powell, British soldier, author, and Scout movement founder (d. 1941)
1865 - Otto Modersohn, German landscape painter (d. 1943)
1883 – Marguerite Clark, American actress (d. 1940)
1889 – Olave Baden-Powell, English founder of the Girl Guide (d. 1977)
1890 – Beatriz Michelena, Latin-American silent movie star (d. 1942)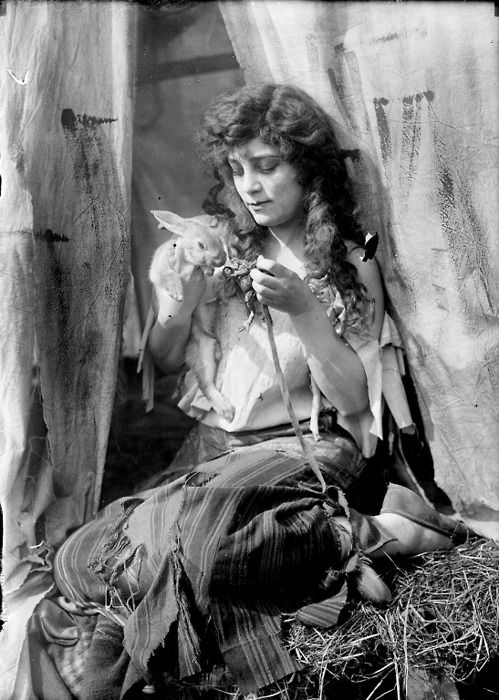 1892 – Edna St. Vincent Millay, American poet (d. 1950)
1899 – Dechko Uzunov, Bulgarian painter (d. 1986)
1900 – Luis Buñuel, Spanish-born film director (d. 1983)
1904 - Peter Hurd, American painter (d. 1984)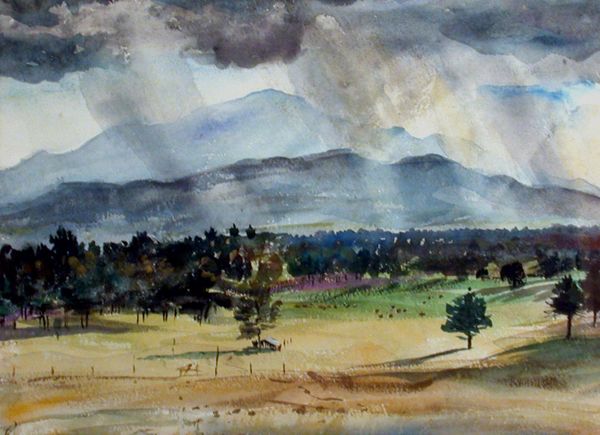 1907 – Robert Young, American actor (d. 1998)
1908 – Sir John Mills, English actor (d. 2005)
1925 – Edward Gorey, American illustrator (d. 2000)
1926 – Kenneth Williams, English actor (d. 1988)
1930 – Marni Nixon, American singer
1932 – Edward M. "Ted" Kennedy, much-missed American politician (d. 2009)
1936 – Ernie K-Doe, American singer (d. 2001)
1937 – Joanna Russ, American author and feminist (d. 2011)
1944 – Jonathan Demme, American director
1944 – Robert Kardashian, American lawyer whose daughters are famous for nothing. (d. 2003)
1950 – Julius Erving, American basketball player
1950 – Genesis Breyer P-Orridge, English musician and performer
1952 – Bill Frist, American politician and video diagnostician.
1953 – Graham Lewis, English musician (Wire and Dome)
1962 – Steve Irwin, Australian herpetologist (d. 2006)
1968 – Jeri Ryan, American actress
1974 – James Blunt, English singer/songwriter
1975 – Drew Barrymore, American actress
Died on This Day
1512 – Amerigo Vespucci, Italian merchant and explorer (b. 1454)
1690 – Charles Le Brun, French artist (b. 1619)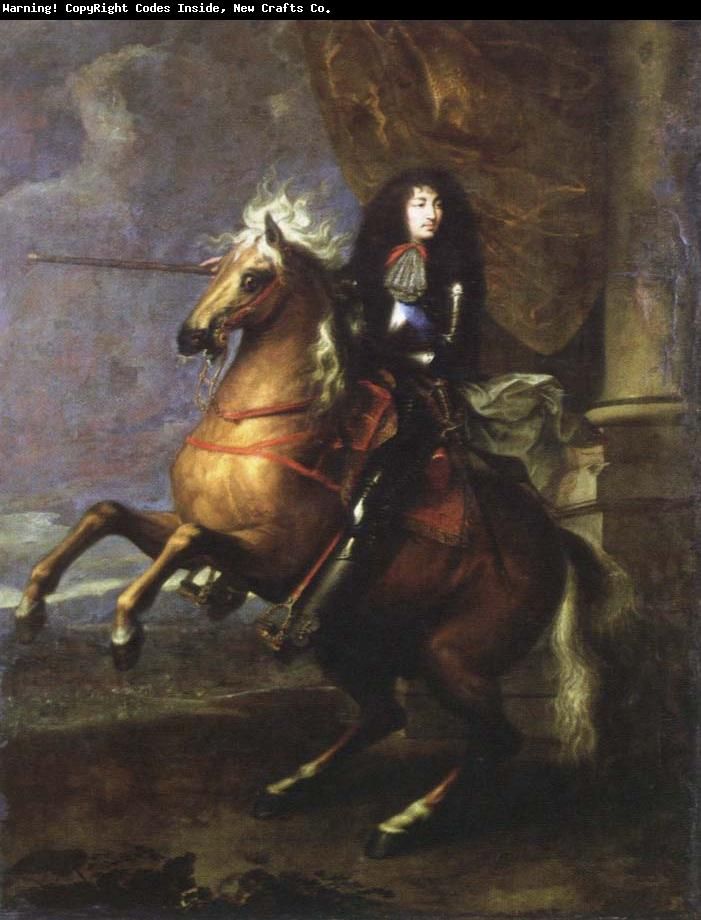 1875 – Jean-Baptiste Camille Corot, French painter (b. 1796)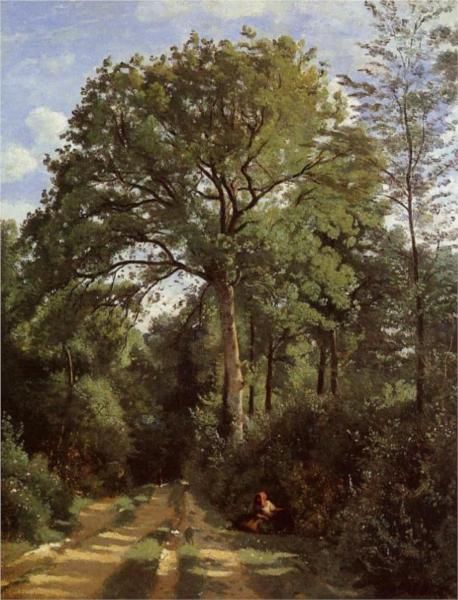 1888 – Anna Kingsford, English doctor, seer and women's rights campaigner (b. 1846)
1890 – Carl Heinrich Bloch, Danish painter (b. 1834)
1906 - Adrien Moreau, French painter (b. 1843)
1942 – Stefan Zweig, Austrian writer (b. 1881)
1961 – Nick LaRocca, American jazz musician (Original Dixieland Jass Band) (b. 1889)
1965 – Felix Frankfurter, Justice of the U.S. Supreme Court (b. 1882)
1974 – Samuel Byck, American attempted assassin of Richard Nixon (b. 1930)
1976 – Angela Baddeley, English actress (b. 1904)
1976 – Florence Ballard, American singer (The Supremes) (b. 1943)
1979 – Sigrid Schauman, Finnish landscape painter (b. 1877)
1980 – Oskar Kokoschka, Austrian artist (b. 1886)
1985 – Efrem Zimbalist, Russian violinist (b. 1889)
1987 – Andy Warhol, American artist, director, and writer (b. 1928)
1994 – Papa John Creach, American musician (Jefferson Airplane and The Dinosaurs) (b. 1917)
2002 – Chuck Jones, best evah! American cartoonist/animator (b. 1912)
2002 – Daniel Pearl, American journalist (b. 1963)
2005 – Zdzisław Beksiński, Polish artist (b. 1929)
2005 – Simone Simon, French actress (b. 1910)
Today is
National Cherry Pie Day
National Margarita Day
National Cook a Sweet Potato Day
Be Humble Day
Walking the Dog Day
World Thinking Day