Because that simple "empowerment transaction" -- with no strings attached -- makes the horrific events like these, as easy as buying pie from your local diner ...

Mass shootings toll exceeds 900 in past seven years
by Fredreka Schouten, Meghan Hoyer and Paul Overberg, USA TODAY -- Feb 22, 2013
[...]
The 934 deaths account for less than 1% of all gun-related homicides, and nearly half involve a suspect slaying his or her family members, the detailed examination shows. USA TODAY combed through FBI records and news accounts to identify 146 mass shootings since 2006 that matched the FBI definition of mass shooting, where four or more people were killed.

[...]
In all, 934 people have died in mass shootings over the past seven years, the USA TODAY analysis shows. In the 71 shootings that involved someone killing his or her family members, 376 victims died. Most of those killings occurred at home. Dozens more were killed by acquaintances, neighbors and co-workers.

The mayors' study also notes that just three of the 56 incidents examined by their researchers took place in schools or colleges.
And the Mayors of America want to make it a lot harder to go out and buy a slice of that instant Macho Pie.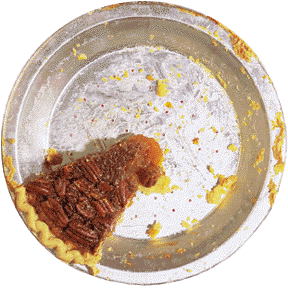 [... Continuing ...]
The mayors' group, which has joined other gun-control organizations to push for sweeping changes to federal and state firearms policies, views extending background checks on all gun buyers as a key tool in reducing gun violence. The goal is to reach private gun sales not covered by the current system, which applies only to federally licensed dealers.

The effort to close the private-sales loophole is gaining traction in Congress, where a bipartisan group of lawmakers that includes conservative Republican Sen. Tom Coburn of Oklahoma and Sen. Joe Manchin, D-W.Va., is crafting legislation.
It's a loophole big enough to drive a pack of wild horses through:

GUN SHOW LOOPHOLE -- Mayors Against Illegal Guns
The law does not, however, require so-called occasional sellers to do these checks -- and there's no clear definition of what qualifies as an occasional seller.[ii]

Many sellers at gun shows abuse that loophole by calling themselves occasional sellers. Because they concentrate at gun shows, it is easy for felons and other prohibited possessors to find someone who will sell to them without a background check.


ATF concluded that "gun shows and flea markets are a major venue for illegal trafficking."[iii]
400 Mayors Call on Congress
to Support H.R.2324/S.843 and
Close the Gun Show Loophole
(pdf)
July 1, 2009

As members of Mayors Against Illegal Guns, a bi-partisan coalition of more than 400 mayors in 44 states representing more than 56 million Americans, we are writing to urge Congress to close the gun show loophole by passing H.R.2324/S.843. For too long, the gun show loophole has provided criminals and other prohibited purchasers easy access to guns by allowing them to sidestep background checks. H.R.2324/S.843, introduced by Representative Mike Castle (R-DE) and Senator Frank Lautenberg (D-NJ), would close this loophole by requiring background checks on all firearm sales at gun shows.

Currently, licensed gun dealers are required to run criminal background checks on all buyers, but criminals can simply avoid these checks by buying from unlicensed gun-sellers. As a result of this loophole, gun shows have become a major venue for illegal gun trafficking.

[...]

Sincerely,

[the over 400 undersigned Mayors of America.]
It's time to Close the Gun Show Loophole.
(also known as the "private-sale exception." ... aka. "the Barn Door.")

We require registration, insurance, miscellaneous paperwork to sell a car to someone we know.
Yet to sell a gun to someone we don't know, is as easy as finding the local swap meet.

And you can be sure that criminals and the mentally unstable -- sure that they know where to go, in order to empower themselves. Post haste.
Currently it's as easy as pie -- "Got a hundred buck? ... Here's your piece."

America's Mayors know about this "open barn door" too -- and they say:

Because the Mayors of America are left to deal with the deadly aftermath. Guess what, it's not pretty.
Nor rugged, nor romantic, nor heroic. Shooting unarmed people is not Macho.
It is a shocking, horrific tragedy, time and time and time again. It's simply inhuman violence in the most starkest of terms. And then some.
These shootings are the very essence of Inhumanity -- instantly fueled by rage and cruelty.
Thanks to our easy-as-pie access to guns. No fuss, No muss.

And they, the Mayors of America say Enough! The victims of these 934 mass shootings -- They Deserve a Vote.
They deserve justice. They deserve action and change.
They do NOT deserve yet another cowardly, status-quo shoulder-shrug from the people of America, and the politicians who fleece us, WAY more than they serve us.

Our children deserve better. SO much much better. They deserve a quantum of safety.
Not just more quick and easy pie, more of the "it's inevitable (and terrifying) talking points."
We all deserve better.
We deserve a Government that works to protect the "General Welfare" -- not ignore it.