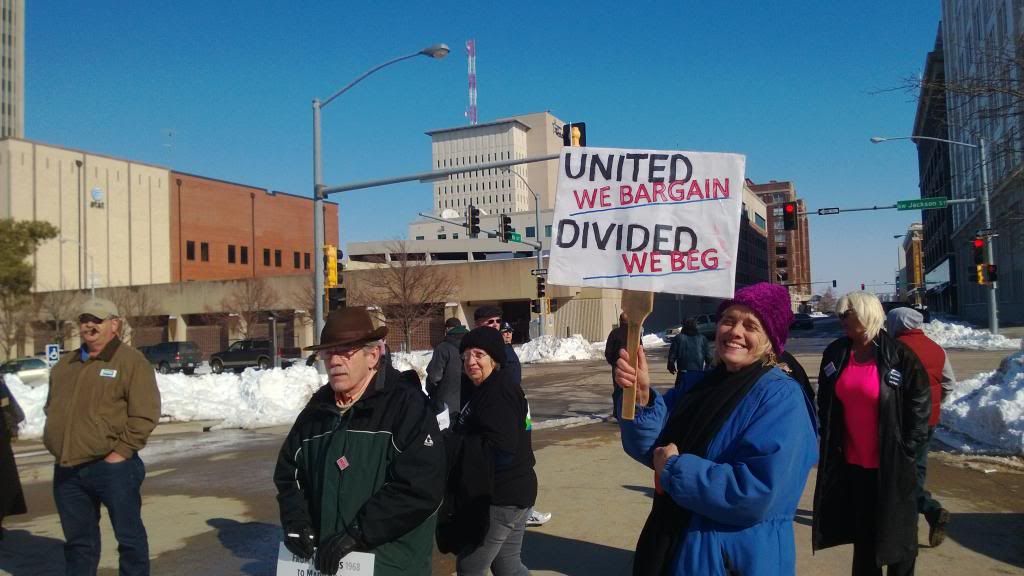 Today on the capital steps in Topeka, a few hundred Democrats braved the weather - temperatures down to about 33, the 11 inches of snow that fell over the last four days, and made their voices heard on the capital steps.
With several great speeches and moments to tie Kansans together, it was a good chance to spread the message that Kansas is still ground worth fighting for.
Follow below for Video and more great pictures. (Click on Pictures for Full Size Images)
Paul Davis, Minority Leader from Lawrence greeted the crowd with the words they had been waiting to hear, a real fight for the things they believe in. This wasn't a watered down pretty conservative message, this was the bread the butter his constituents fought through the snow to listen to.
And the crowd was there to cheer him on.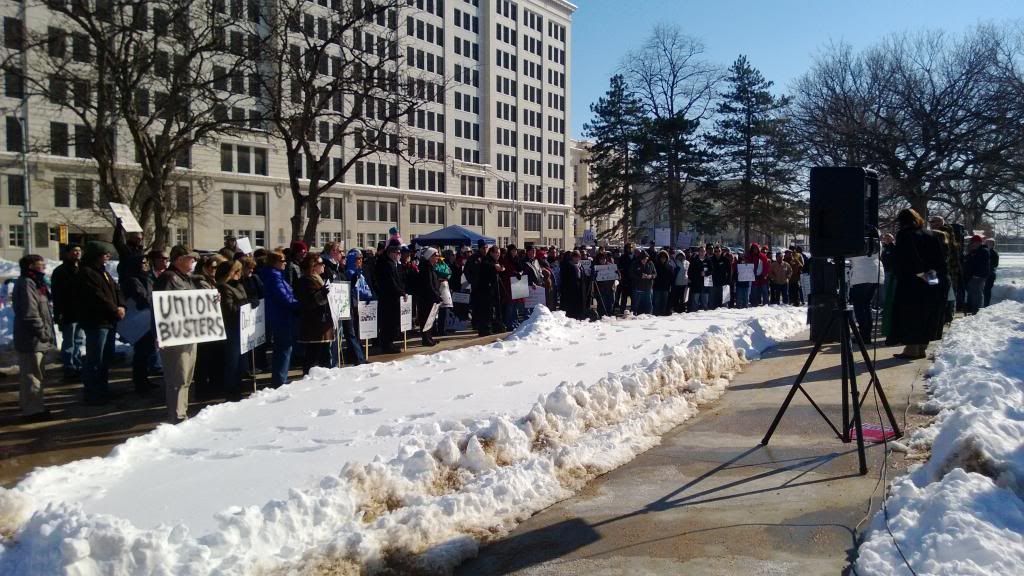 Crowds were reminded that what has happened elsewhere threatens to come to Kansas.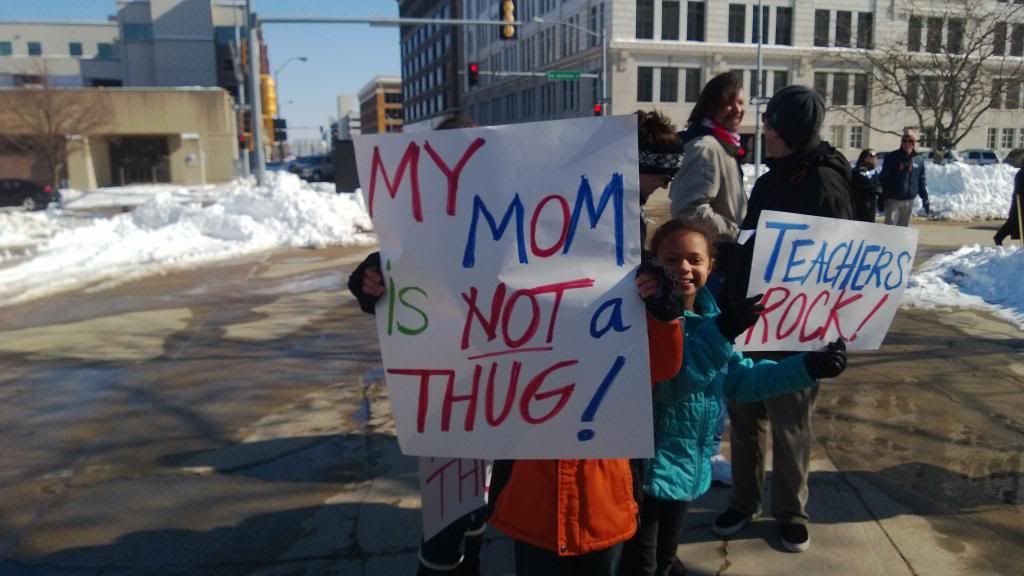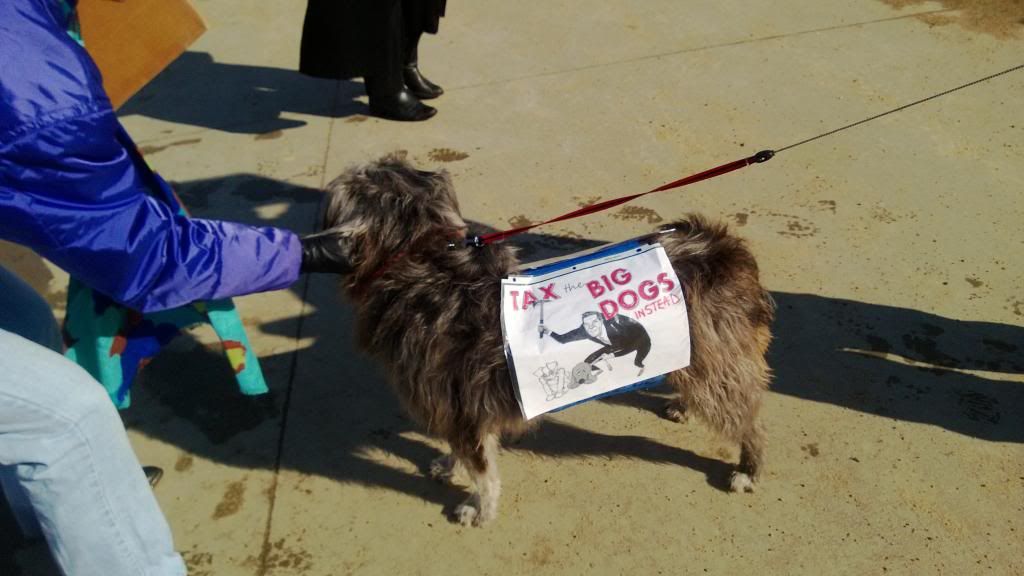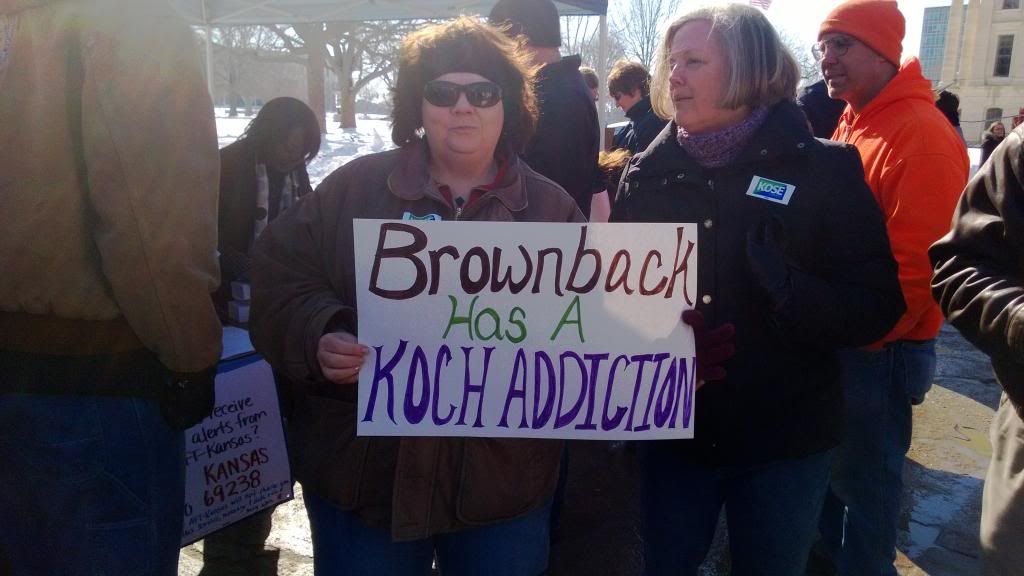 The event ended with a rousing speech about the nature of controlling how teachers spend their money. Despite the wind factor, this one is worth the watch.
This was a fantastic turn out considering the weather and most other factors. A large crowd stood, cheered, shook hands and worked to make some changes in the state they care about.
It's going to be a long fight for the soul of Kansas, but events like this should give many courage to know they are far from alone. People drove from Wichita, Manhattan, Parsons, Pittsburg, Overland Park and elsewhere to lift their voices and demand better of their government.
You can't ask for more than that!