But First, A Word From Our Sponsor:
Top Comments recognizes the previous day's Top Mojo and strives to promote each day's outstanding comments through nominations made by Kossacks like you. Please send comments (before 9:30pm ET) by email to topcomments@gmail.com or by our KosMail message board. Just click on the Spinning Top™ to make a submission. Look for the Spinning Top™ to pop up in diaries posts around Daily Kos.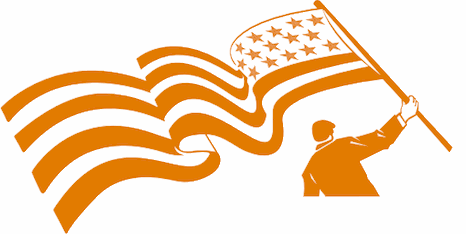 Make sure that you include the direct link to the comment (the URL), which is available by clicking on that comment's date/time. Please let us know your Daily Kos user name if you use email so we can credit you properly. If you send a writeup with the link, we can include that as well. The diarist poster reserves the right to edit all content.
Please come in. You're invited to make yourself at home! Join us beneath the doodle...
Since 2008 I have watched with sickening awe the depth of hatred President Obama has endured. I am not talking about hatred of his policies or hatred of his ideas, no, this is hatred of the man himself. I was discussing this with Brian last weekend and he said something to me that startled me out of my astonishment that the President could be so despised. He reminded me of my seething hatred for George Bush.
He is right of course. I had and still have such a hatred for this soulless little man that it pains me to even see an image of him. During the eight years he was president, I developed a few techniques to deal with my revulsion whenever he would appear on television. If I was in my recliner, I would position my foot to block my view of him. If I was in an upright position, I would shut one eye and adjust my middle finger in front of the other until he was hiding behind my big fuck you. So the truth is, I do understand how deeply hatred can flow towards a President of the United States.
We may share the same intensity of emotion, those Obama haters and me, but the wellspring of our reasons for hating couldn't come from a place more different. The grounded in fact realities of what Bush brought on our country can only be described as despicable. I hate him for manipulating the national tragedy of September 11th into a tool to further his geopolitical wet dreams. I hate him and all his Administration for lying us into a war that unnecessarily killed so many people. I hate him because for eight years, whenever I was on foreign soil the only thing people wanted to talk to me about was just what the hell was wrong with Americans. For the sake of my blood pressure, I will leave it at that.
The people spewing their bile towards President Obama are pinning their hatred of him on the many things they have been told he is. He is a Socialist. He is not eligible to be President because he is foreign. He is a Muslim. He is in bed with terrorists. He is a traitor. He is a homosexual. He is the anti-Christ. And so the conspiracies go. No matter how many times he shows his birth cetificate, or how many reaches across the aisle he makes, or church services he attends the lies that have been spoon-fed into their week minds will never be jarred loose. The truth is, if they don't outright celebrate their innate racism, they need any one of these excuses for self-delusional cover. I just have to wonder, when they are alone with their thoughts, if they ever allow themselves doubt about the real reason for their burning hatred. If they ever allow a little ray of reality to slip through the cracks and admit to themselves what really galls them about this man. It is painfully clear they really hate him because, in their world, a black man puts his feet up on a whites-only desk.
TOP PHOTOS
February 23, 2013
Enjoy jotter's wonderful PictureQuilt™ below. Just click on the picture and it will magically take you to the comment that features that photo. Have fun, Kossacks!