One of my biggest problems is that I find too many things I want to write about. Lately, I realize, I have begun leaving browser tabs open to things that 'capture' me, that capture my attention, and interest, that awaken in me a desire to write about them. So, tonight I have decided to try to clear the browser windows! It isn't outside the realm of possibility that I could do longer diaries on individual items from the browser tabs, but at least I can make a start, and soon begin the next round!
I realize it is a few links. Visit as few or many as you wish! Come back later if that works for you! They'll be here waiting!

More below! But, first, a word from our sponsor ...
Top Comments recognizes the previous day's Top Mojo and strives to promote each day's outstanding comments through nominations made by Kossacks like you. Please send comments (before 9:30pm ET) by email to topcomments@gmail.com or by our KosMail message board. Just click on the Spinning Top to make a submission. Look for the Spinning Top to pop up in diaries around Daily Kos.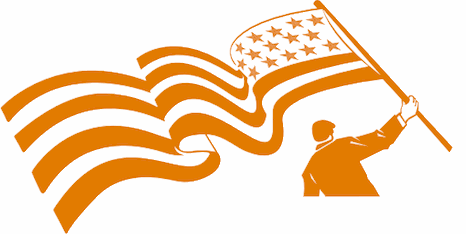 Make sure that you include the direct link to the comment (the URL), which is available by clicking on that comment's date/time. Please let us know your Daily Kos user name if you use email so we can credit you properly. If you send a writeup with the link, we can include that as well. The diarist reserves the right to edit all content.
Please come in. You're invited to make yourself at home! Join us beneath the fleur de kos...
Tab 1. First up is a fascinating video I found, about a capuchin monkey with a significant innate comprehension of 'income' inequality. It isn't a human anomaly, in other words, not something unique to human beings. What is noteworthy is that there is a subset of human beings that cannot understand what the problem is, even though it is a simple concept for monkeys. We call them the 1% Republicans.
Here is that video, from a TED Talk by Frans de Waal on moral behavior in animals.

I found it originally in a webpage at The Atlantic.
Tab 2. Next up is perhaps my favorite among the current browser tabs, a HuffPo story from October about a young autistic girl named Jodi DiPiazza doing a duet with one of her very favorite artists, Katy Perry. Though I suspect the video is on YouTube, I am not embedding it. If you don't read anything else in this diary, or watch anything else, please go peek at that duet on HuffPo. For me, it brings tears, particularly the sight of that beautiful young girl hugging and holding her idol at the end of the duet.
Isn't human creativity the most amazing thing?! Here it allows a special collaboration between two remarkable human beings. Creativity is contagious, and inspiring. It can bring us together in new and unique ways. And even the sharing of it can lift up, as this has lifted me up tonight.
Tab 3. Next is an article on Vincent Sheheen, a South Carolina state Senator who came very close to defeating Nikki Haley in the 2010 gubernatorial contest. In this article Sheheen calls for basically restarting South Carolina state government from scratch. (To me, that means get the Republicans out of there.)
Here is one paragraph from the article (NOT a direct Sheheen quotation, I don't believe):

South Carolina has had numerous problems in recent years in state government, including a disappearing governor who paid huge fines for using state dollars on his Argentinian mistress, a lieutenant governor who stepped down after ethics violations, a ballot mess that knocked hundreds of would-be politicians off of ballots, and a hacking scandal that put millions of current and former South Carolina residents at risk of fraud, just to name a few.
Sheheen is one of the few who has seemed to appreciate the extent to which the hacking of the SC Dept. of Revenue places South Carolinians at long-term (lifetime!!!) risks because of the cheap way Republicans have managed government in the state. They maximize tax cuts, and minimize government quality. This time, the private information of ALL SC residents was compromised because of out-dated computer systems and negligent (almost non-existant!) security precautions. It was not merely bad luck, it is a problem which happened because Republicans care nothing for responsible and functional governance. I have had this conversation on a number of occasions with SC Democrats. Most are uninterested. Sheheen seems to be an exception.
Early polls
show him (as a hypothetical candidate, he has not confirmed or denied his possible interest) with a slight lead over Haley in 2014.
Tab 4. The next tab/article is one that has gotten a great deal of attention (DESERVEDLY so!) about Noah Pozner's Mom and her description of his body, as one of the victims in Newtown. What a brave, brave woman, with crystal clear morals, and enormous strength and character, honoring her son in such a remarkable way.
I remember reading one of the early coroner's reports, in which he said that EVERY child had been shot three to ELEVEN times. ::shaking head:: Unbelievable.
I know many of you have read her description of what she saw, viewing him, and it is hard, and terrible, and the hell with us if we can't face the magnitude of what she has lost. What we have all lost. And what we have to do.

We all saw how beautiful he was. He had thick, shiny hair, beautiful long eyelashes that rested on his cheeks. He looked like he was sleeping. But the reality of it was under the cloth he had covering his mouth there was no mouth left. His jaw was blown away. I just want people to know the ugliness of it so we don't talk about it abstractly, like these little angels just went to heaven. No. They were butchered. They were brutalized. And that is what haunts me at night.
It reminded me of something from the movie, Gandhi, when the movie addressed the
massacre at Amritsar
.
This is the quotation which stuck in my mind, never to be forgotten.
(From imdb.)

Government advocate: General Dyer, is it correct that you ordered your troops to fire at the thickest part of the crowd?
Gen. Dyer: [righteous tone] That is so.
Government advocate: One thousand five hundred and sixteen casualties with one thousand six hundred and fifty bullets.
Gen. Dyer: My intention was to inflict a lesson that would have an impact throughout all India.
Indian barrister: General, had you been able to take in the armored car, would you have opened fire with the machine gun?
Gen. Dyer: I think, probably, yes.
Lord Hunter: General, did you realize there were children, and women, in the crowd?
Gen. Dyer: I did.
Government advocate: But that was irrelevant to the point you were making?
Gen. Dyer: That is correct!
Government advocate: Could I ask you what provision you made for the wounded?
Gen. Dyer: I was ready to help any who applied.
Government advocate: General, how does a child shot with a 303 Lee-Enfield "apply" for help?
Gen. Dyer: [silence]
Tab 5. Next up is a page I kept because of my interest in brilliant human creativity, as befits my sig line, from Jonathan Larson's incredible rock musical, RENT. I think creativity is the answer to peace on earth. As I mentioned before with Jodi DiPiazza, it energizes, inspires, motivates, gratifies ... it is a tree that consistently bears good fruits.
This one is a video of shadow dance ("Shadowland," by Pilobolus Dance Theater). I have seen several things from this talented troupe. If you have never seen it before, I hope you enjoy it and find it as fascinating as I do!

Tab 6. Next, to clear all the tabs on ONE browser window (fear not, only one more is open ::wink::), there is another HuffPo piece (from November) on a Congressional Research Service Report on tax cuts for the wealthy that was suppressed by the GOP. It speaks for itself, and, with a Daily Kos audience, tells you nothing you do not already know. But it is a remarkable article in any case, worth reading.
Would-be tab 7. This next tab, the last one I am doing tonight, is from a closed tab, but one I have not yet diaried, about a very brave young gay man, who stood up to the hatred in his community, and more importantly, to his mom. The story was covered by single dad laughing, who does some really terrific blog postings. The courage shown by 'Jacob' in this one speaks for itself. May you enjoy this fine story, and how well told it was by his mom, who changed in a loving way
On to tonight's comments!

From Ninepatch:


ontheleftcoast gives such a beautiful reflection on those whom we have loved and now grieve, especially Translator.
From Giles Goat Boy:


Witty and topical, and deadly accurate was this comment from plankbob in AnnieJo's diary about the Wisconsin media's Walker-induced amnesia.
From BeninSC:


Horsefeathers asks about the origin of a cat's name, which will be more comprehensible if you see ericlewis0's picture of it!

It was unknown, before today, but we have Steveningen and nota bene to thank for the creation of the ultra-popular (and trending!) Popcornopolis tag! (Comment one, comment two.)
(From Steveningen's diary today on Pamela Geller.)
Top Mojo for yesterday, March 1st, first comments and tip jars excluded. Thank you
mik
for the mojo magic! For those of you interested in How Top Mojo Works, please see his diary
FAQing Top Mojo
.
1) We must follow the teachings of George Takei by aisb23 — 261
2) The Farce is with us. by Crashing Vor — 145
3) You want to be shocked a second time? by ontheleftcoast — 122
4) oh damn by flvorful — 112
5) Antonin Scalia in Person by JekyllnHyde — 107
6) with all their money by Laurence Lewis — 95
7) The nation can come back together now by jsfox — 93
8) Words fail me. by twigg — 91
9) If Eastwooding means talking to an empty chair by crystal eyes — 90
10) Wow, real news coverage? by ontheleftcoast — 90
11) i couldn't believe my ears! they even mentioned by edrie — 85
12) Rachel Maddow called him a troll last night by teresahill — 83
13) Scammer sponsors are very appropriate for... by terrybuck — 80
14) BrightFutureJobs.com is trying to by IT Professional — 80
15) MotherJones wrote about this by IT Professional — 76
16) I' sorry that your Mom's funeral by Reetz — 76
17) Not a lotta' room for conceal/carry there. by Bob Johnson — 75
18) Time for some resignations by MargaretPOA — 74
19) Yeah, but by litho — 74
20) I lost my mother at 16 to suicide by DeathDlr73 — 74
21) I bet he could conceal an AR-15 in his back hair. by Glen The Plumber — 74
22) It can, at least in theory by Chrislove — 74
23) It's okay to be Takei nt by hulibow — 73
24) Yep. The explosion of high fructose corn syrup by mdmslle — 69
25) Our labor market is gutted by DFWmom — 67
26) Wow by entrelac — 65
27) The police are looking for excuses by sfbob — 64
28) Butter and Maple Syrup were witnesses... by luckydog — 62
29) Just sickening by Steveningen — 62
30) Yep, Lifelock is a scam, alright by absdoggy — 62
Top Pictures for yesterday, March 1st, 2013. Click any image to be taken to the full comment. Thank you
jotter
for the image magic!