Good morning, Bombazinos! It's Terrible Tuesday. Terrible because I have a gazillion conference calls to do at work and will have even less time to hang out (not that I have time on good days).
Interrogatories
If you could be sidekick to any hero out there, who would you pick (I call dibs on Aragorn!)? How many delivery menus do you have sitting around your place? How many different cuisines? Who were you named after? What do you drink your coffee (or tea) out of? Who is your favorite comedian of all time?
The Twitter Emitter
I wish my wife blamed "the media" for all my faults.

— LOLGOP (@LOLGOP) March 4, 2013
Mitt Romney: "I still don't understand why so many Latinos self-deported from the Republican Party in 2012"

— The Daily Edge (@TheDailyEdge) March 4, 2013
Mitt & Ann Romney remind you that a media which spent 2 years questioning Obama's citizenship was in the tank for Obama.

— John Fugelsang (@JohnFugelsang) March 4, 2013
The Daily Callers dramatic exposé that We Have Seen Ashley Judd's Boobs is probably bad news for Lena Dunham's presidential aspirations

— TBogg (@tbogg) March 4, 2013
Remember: Only you can prevent the horrible "Snowquester" name from sticking. #snowquester #noquester washingtoncitypaper.com/blogs/citydesk…

— Mike Madden (@mikemadden) March 5, 2013
#Sequester means 775,000 at-risk families lose access to food and baby formula, but good news! They can still get a subsidy for buying a jet

— The Daily Edge (@TheDailyEdge) March 5, 2013
Not heard at #AIPAC2013: Let's blow this place and go check out the Friends of Hamas after-party

— TBogg (@tbogg) March 5, 2013
FBI says sequester will impede their Wall St investigations, which I guess means they'll have to shred the evidence they've been ignoring

— Dicey (@DiceyTroop) March 5, 2013
If one snow storm disproves climate change, one Republican infidelity disproves the "sanctity of marriage."

— LOLGOP (@LOLGOP) March 5, 2013
More guns always = more safety! Just like more alcohol always = better dancing.

— Stephen Colbert (@StephenAtHome) March 5, 2013
If you retweet this you're going to hell.

— God (@TheTweetOfGod) March 5, 2013
On This Day
In 1616, Nicolaus Copernicus's book, De Revolutionibus Orbium Coelestium was banned by the Catholic Church. No science allowed! (The Catholic church nowadays is far more amenable to science than any Fundementalist ones.)
In 1623, the first alcohol temperance law in the colonies was enacted in Virginia.
In 1624, the upper class was exempted from whipping by legislators in Virginia. I think that law is still in effect.
In 1845, Congress appropriated $30,000 to ship camels to the western U.S. The Camel Corps didn't work out, due to the animals scaring the horses and also to their nasty dispositions (kind of like working with a Republican Congress now).
In 1770, the event that came to be known as the Boston Massacre took place as British soldiers, taunted by a crowd of colonists, opened fire, killing five people.
In 1933, President Franklin D. Roosevelt ordered a four-day bank holiday in order to stop large amounts of money from being withdrawn from banks.
In 1933, the Nazi Party won 44 percent of the vote in German parliamentary elections, enabling it to join with the Nationalists to gain a slender majority in the Reichstag.
In 1946, Winston Churchill used the phrase "Iron Curtain" in his speech at Westminster College, Missouri.
In 1982, the Soviet probe Venera 14 landed on Venus. It lasted 57 minutes, longer than the expected 32.
In 2004, Martha Stewart was convicted of obstructing justice and lying to the government about why she'd unloaded her Imclone Systems Inc. stock just before the price plummeted. If she were a man she probably would have gotten a slap on the hand.
Born on This Day
1512 – Gerardus Mercator, Flemish cartographer (d. 1594)
1658 – Antoine Laumet de La Mothe, sieur de Cadillac, French explorer (d. 1730)
1637 - Jan van der Heyden, Dutch landscape painter and inventor (d. 1712)
1696 – Giovanni Battista Tiepolo, Italian painter (d. 1770)
1794 – Jacques Babinet, French physicist (d. 1872)
1794 – Robert Cooper Grier, American jurist and Associate Justice of the Supreme Court (d. 1870)
1853 – Howard Pyle, American author and illustrator (d. 1911)
1870 – Frank Norris, American writer (d. 1902)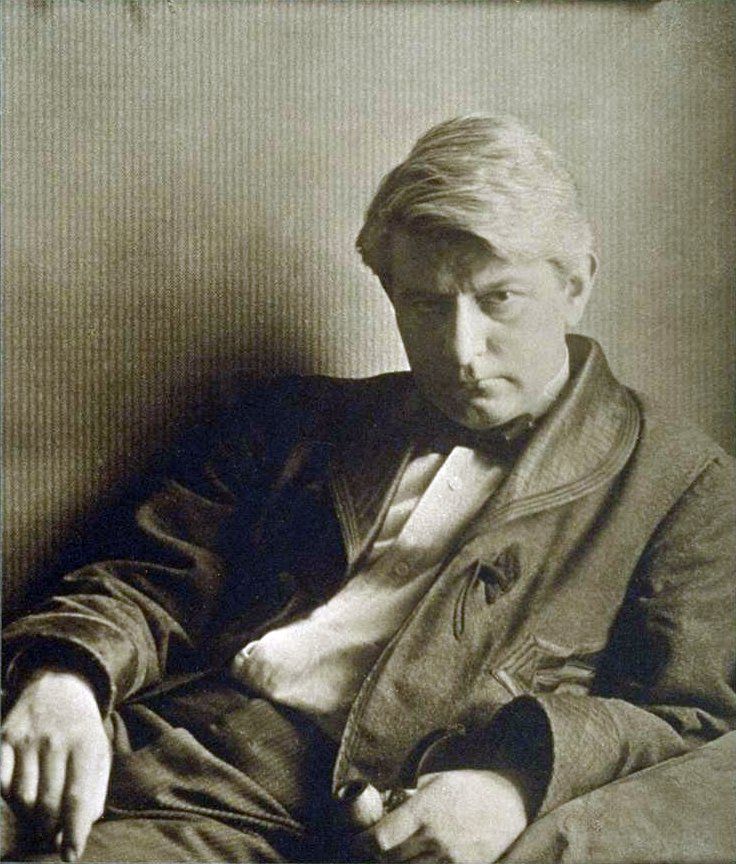 1871 – Rosa Luxemburg, Russian born Marxist revolutionary (d. 1919)
1894 - Henry Daniell, English actor (d. 1963)
1908 – Sir Rex Harrison, English actor (d. 1990)
1922 – Pier Paolo Pasolini, Italian writer and film director (d. 1975
1927 – Jack Cassidy, American actor (d. 1976)
1929 – J. B. Lenoir, American blues guitarist and singer-songwriter
1933 – Tommy Tucker, American blues singer and pianist (d. 1982)
1936 – Dean Stockwell, American actor
1939 – Samantha Eggar, English actress
1947 – Tom Russell, American singer/songwriter
1948 – Eddy Grant, Guyana-born singer
1952 – Alan Clark, English keyboardist (Dire Straits)
1956 – Teena Marie, American singer (d. 2010)
1957 – Mark E. Smith, English singer (The Fall and Von Südenfed)
1962 – Charlie and Craig Reid, Scottish musicians (The Proclaimers)
1966 – Aasif Mandvi, Indian-born American actor and comedian
1970 – John Frusciante, American musician (Red Hot Chili Peppers)
Died on This Day
1534 – Antonio da Correggio, Italian painter (b. 1489)
1592 – Michiel Coxie, Flemish painter (b. 1499)
1622 – Ranuccio I Farnese, Duke of Parma (b. 1569)
1695 – Henry Wharton, English writer (b. 1664)
1849 – David Scott, Scottish painter (b. 1806)
1876 - Marie d'Agoult, [pen name Daniel Stern], French author and mother of composer Franz Liszt's children (b. 1905)
1963 – Patsy Cline, American singer (b. 1932)
1967 - Mischa Auer, Russian-born American actor (b. 1905)
1980 – Jay Silverheels, Canadian actor (b. 1912)
1982 – John Belushi, American actor (b. 1949)
1984 - William Powell, American actor (b. 1892)
1990 - Gary Merrill, American actor (b. 1915)
1995 – Vivian Stanshall, English musician (Bonzo Dog Band) (b. 1943)
Today is
Multiple Personality Day
National Cheese Doodle Day
Namesake Day
Saint Piran's Day
8 hour day (Australia's Labor Day)
Dr. Doolittle Day
Mother - in - Law Day
Healing From the Inside Out Day