Overnight News Digest, aka OND, is a community feature here at Daily Kos. Each editor selects news stories on a wide range of topics.
The OND community was founded by Magnifico.


National News

Florida Lt. Gov. Jennifer Carroll resigns amid probe of company she consulted for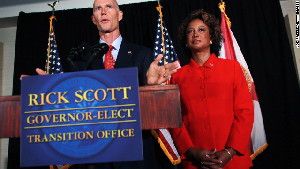 By Josh Levs, CNN

(CNN) -- Florida Lt. Gov. Jennifer Carroll has resigned, it was announced Wednesday, the day after she answered questions from investigators about her role in an allegedly corrupt veterans' charity.

The resignation came the same day 57 people connected to the charity, Allied Veterans of the World, were arrested on racketeering and money laundering charges. Leaders in the company, which operates Internet gambling parlors, are accused of donating little of its proceeds to veterans, and instead buying luxury goods for themselves.

"I want any funds from these groups to immediately be given to charity. I have zero tolerance for this kind of criminal activity, period," Gov. Rick Scott said Wednesday.

In a two-sentence resignation letter delivered to Scott, Carroll said it was an "honor to have served." She consulted for Allied Veterans, but was not among those arrested Wednesday.


Dow hits new all-time high. Again.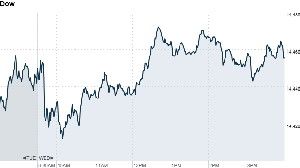 By Maureen Farrel

The Dow inched higher, adding five points, to close at an all-time high for the seventh straight day. Wednesday marked the ninth straight day of gains for the index.

It's the longest winning streak for the Dow since 1996.

The S&P 500 and Nasdaq closed up roughly 0.1%. The S&P 500 is less than 1% away from its all-time high, reached in October 2007.

Economic numbers out of Europe had dampened sentiment before the market opened. But investors seemed encouraged by a better-than-expected report on retail sales in the United States.

Doug DiPietro, head of trading at Evercore, said investors have been wary of placing big bets at these levels. But they are also worried about selling stocks too early. Tepid investors have kept volumes low this week, he said.


Iran to add lawsuit over 'Argo' to cinematic response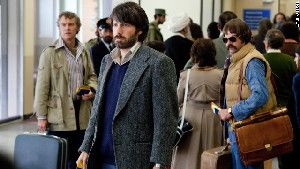 By Jethro Mullen and Ben Brumfield, CNN

(CNN) -- First, Iran said it would produce its own cinematic response to "Argo." Now, Tehran plans to sue Hollywood filmmakers who contribute to the production of such "anti-Iran" propaganda films.

State-run Press TV reports that Iranian officials have talked to an "internationally-renowned" French lawyer about filing such a suit.

"I will defend Iran against the films like 'Argo,' which are produced in Hollywood to distort the country's image," said Isabelle Coutant-Peyre.

"Argo," directed by Ben Affleck, who also played the lead role, is about the rescue of U.S. diplomats during the Iran hostage crisis. The film, released in 2012, garnered Affleck a Golden Globe as director and also took the prize for best drama movie.

The film claims to be based on a true story rather than to constitute a scrupulous retelling of what took place, and its deviations from reality have been documented.


Legislation to arm teachers advances in Ariz.
Alia Beard Rau, The Arizona Republic

PHOENIX -- Legislation to arm some school teachers and staff passed a key hurdle in the Arizona Senate on Wednesday.

Senate Bill 1325, drafted in the wake of the December massacre at a Connecticut elementary school, won approval of the Committee of the Whole. But the bill still faces an uphill climb to become law. It needs a vote of the full Senate, which could come early next week, and then support of the House and Gov. Jan Brewer before being signed into law.

SB 1325 would allow school governing boards to authorize any employee to carry a concealed gun on campus if the school has fewer than 600 students, is more than 30 minutes and 20 miles away from the closest law-enforcement facility, and does not have its own school-resource officer.

The bill would also allow boards of schools anywhere in the state to authorize any staff member who is also a retired law enforcement officer to carry a concealed weapon on school grounds.


Lawyer expects Supreme Court to uphold gay marriage
Greg Toppo, @gtoppo, USA TODAY

A well-known attorney due to ask the U.S. Supreme Court this month to strike down a California law banning same-sex marriage says the high court may very well present a united front in favor of gay and lesbian rights.

In a wide-ranging interview this week with the USA TODAY Editorial Board, attorney David Boies said he believes that the court's ruling, expected in June, "will not be a 5-4 decision. I don't know whether it's going to be 6-3, it's going to be 7-2," he said. "I don't know where it's going to come out, but I don't think this is going to be a 5-4 decision."

Chief Justice John Roberts' surprise decision last year to uphold President Obama's health care overhaul, he said, shows "the court's willingness to take a careful look at issues and not just conform to some people's view of where they're going to come out."

International News

Pope Francis, the pontiff of firsts, breaks with tradition
By Chelsea J. Carter, Hada Messia and Richard Allen Greene, CNN

Vatican City (CNN) -- Call him Pope Francis, the pontiff of firsts.

When Jorge Bergoglio stepped onto the balcony at the Vatican on Wednesday to reveal himself as the new leader of the world's 1.2 billion Catholics, he made history as the first non-European pope of the modern era, the first from Latin America, the first Jesuit and the first to assume the name Francis.

The new pope then quickly made another kind of history, breaking with tradition in his first public act before the 150,000 people packed into St. Peter's Square. Rather than bless the crowd first, he asked them to pray for him.

"Let us say this prayer, your prayer for me, in silence," he told the cheering crowd.


U.S. Troops Train For Possible Mission To Secure Syrian Chemical Agents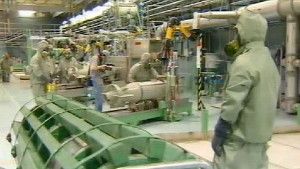 by Tom Bowman

Several weeks ago, Gen. Martin Dempsey, the chairman of the Joint Chiefs, said the U.S. is planning what to do about Syria's vast chemical weapons program once Bashar Assad's regime falls. The Syrians are believed to have hundreds of tons of chemical agents, including sarin, one of the deadliest chemical agents. A few drops can be lethal.

So the central question is this: How can those sites be secured so they don't fall into the wrong hands?

NPR has learned that the 82nd Airborne Division just wrapped up a nine-day training exercise at Fort Bragg, N.C., working with Army chemical experts from the 20th Support Command at Aberdeen Proving Ground in Maryland, to get ready for a possible mission to deal with those deadly chemicals in Syria.

Thousands of paratroopers jumped in and practiced fighting a foe and surrounding buildings. They wore chemical protective gear, practiced using chemical detectors and corralled mock chemical munitions for containment.


North Korea Severs 'Hotline' Communication With The South After Sanctions
by Tom Gjelten

North Korean authorities cut off their "hotline" communication with South Korea on Monday as part of their announced withdrawal from the armistice agreement that ended the Korean War in 1953. The move came amid a flurry of bellicose North Korean threats, coinciding with the beginning today of joint U.S.-South Korean military exercises. The White House also vowed anew to protect U.S. forces and South Korean allies against any threats from the North. Analysts say it is among the most dangerous moments on the Korean peninsula in several years.


Native Americans to new Pope: Recant the 'Discovery Doctrine,' which gave Catholics dominion over New World
Papal bull from 1400s treated American Indians as cattle. Ruling still applies today.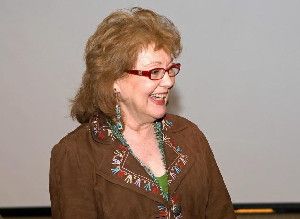 By Stephen Rex Brown

A 15th century Catholic decree permitting Europeans to seize Indian land in the New World is a load of papal bull.

That was the message Tuesday from the Onondaga Nation, which is calling on the new Pope to revoke the so-called Discovery Doctrine, which evolved from a papal decree written by Pope Nicholas V in 1455.

"Now is the time for the new leader of the Roman Catholic Church to extend a hand and talk about these issues," said Tonya Frichner, the president of the American Indian Law Alliance.

The Discovery Doctrine was a key element in the moral justification of the European conquest of indigenous people around the world and remains influential in legal circles.


Berlusconi gets 1-year sentence over published wiretap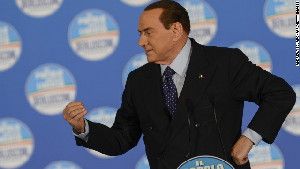 By Barbie Nadeau and Michael Pearson, CNN

Rome (CNN) -- Silvio Berlusconi's long strange trip through Italian politics -- and the nation's justice system -- reached another stop Thursday as a Milan court sentenced the former prime minister to a year in prison for publishing secretly recorded details of a political rival's telephone conversations.

The conviction comes less than two weeks after Berlusconi came in a seemingly improbable second among voters as he tried to win back his old job.

Whether Berlusconi, 76, will ever set foot in prison is questionable. Berlusconi has been charged and convicted before but has never served time. Previous charges have either been overturned on appeal or dismissed because the statute of limitations had expired.

Berlusconi's lawyer, Piero Longo, said he will appeal.