Jose, can you see? By the Don's early light ...
Yes, our dear Jose! Of misheard lyrics fame. From the days when our Hispanic brothers and sisters were more appreciated than they are in these days of conservative discrimination, denigration and hatred.
More below! But, first, a word from our sponsor ...
Top Comments recognizes the previous day's Top Mojo and strives to promote each day's outstanding comments through nominations made by Kossacks like you. Please send comments (before 9:30pm ET) by email to topcomments@gmail.com or by our KosMail message board. Just click on the Spinning Top to make a submission. Look for the Spinning Top to pop up in diaries around Daily Kos.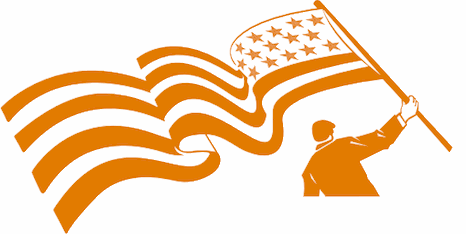 Make sure that you include the direct link to the comment (the URL), which is available by clicking on that comment's date/time. Please let us know your Daily Kos user name if you use email so we can credit you properly. If you send a writeup with the link, we can include that as well. The diarist reserves the right to edit all content.
Please come in. You're invited to make yourself at home! Join us beneath the fleur de kos...
I was thinking of that today relative to another sense, the sense of hearing. Hearing has been the biggest lingering issue from the terrible bicycle crash I experienced in February of last year. I fractured my hip socket, broke my clavicle and scapula, had a skull fracture, to go with lots of bruises and road rash ... but the lingering problem is that the skull fracture seriously damaged the hearing in my right ear. From age 3 most of my effective hearing was in my right ear, as infections in the left ear had robbed my of hearing in that ear (audiologists rate the hearing loss at 90%. So to lose the reliability of decent hearing in the right ear has been a blow. That hearing is still much better than the hearing in my left ear, but it has been compromised to the extent that I do not feel safe riding my bicycle on public roads, because I cannot hear well enough to know about dangers that provide auditory cues.
Originally, the doctors felt that my hearing could be surgically repaired. Subsequent testing has determined that the hearing loss is permanent, so my only recourse was to order a hearing aid. It couldn't be just ANY hearing aid. I needed for it to be somewhat resistant to loud wind noise (such as one might encounter riding a bike at high speeds against prevailing winds). It also needed to be resistant to moisture. It isn't possible to ride a bike in a South Carolina summer without ... generating some moisture. The hearing aid would need to be able to accommodate that perspiration, and perhaps even some light rain. (Of course, in heavy rain the device would be removed and stored in a sealed bag, that' understood.)
Well, today my hearing aid arrived! Just in time for spring! So this is the first diary I have ever done on Daily Kos with my new hearing capability! Jose can you hear? (That's the tie-in. Never thought I'd get back to that, did you!)
And let me tell you, you guys SOUND great tonight!
On to tonight's comments! (And thank you for visiting!)

From Noddy:


Quiklund compares the Voyager I to the run time for Star Trek, The Motion Picture in tickticker's diary, Breaking News: mankind leaves the solar system.
From BeninSC:


Flagged by citylights, this comment by Grabber by the Heel expresses what so many of us feel about Rumsfeld and the hideous rush to war they perpetrated on the world ten years ago.

Flagged by ozsea1 and Meteor Blades, this comment by Mogolori is out of recommendability, but it is still worth a visit!

Flagged by a gilas girl, this comment by kck highlights the importance of Democrats not caving on straw man-justified cuts.

I really enjoyed this three comment exchange (beginning with this comment) between commonmass and UTvoter!
Top Mojo, courtesy of
mik
!
1) Strange that no one has posted this yet by RobertInWisconsin — 206
2) Mr. Rumsfeld, by Nospinicus — 206
3) A friend of mine books one the venues that by Bob Johnson — 201
4) Having the Last Laugh by JekyllnHyde — 184
5) 2 girls arrested for menacing by entlord — 146
6) My son will never be the same. He was not prepared by bglv — 126
7) "Blood-Gargling Psychopath" May Have Legs by Gooserock — 114
8) It seems to me by Land of Enchantment — 109
9) I'm not a Vet by Free Jazz at High Noon — 105
10) WTF? by jayden — 96
11) blood-gargling psychopath will be a new cartoon... by peacestpete — 94
12) Tax them. n/t by tardis10 — 94
13) if they want to play politics by PJEvans — 91
14) The coaches, parents, enablers... by tecampbell — 87
15) The fake intel you wish you had by LilithGardener — 86
16) And Cheney was just quoted... by dov12348 — 85
17) The quote from the fictional coach by ontheleftcoast — 81
18) In the U.S. the 1% don't co-opt savings... by bobswern — 81
19) That is true, but by gjohnsit — 79
20) Anytime you begin a sentence with by Puffin — 79
21) Oh, yes. A picture of... by Clive all hat no horse Rodeo — 78
22) Yeah you do by Steveningen — 77
23) Russ Feingold by Puddytat — 76
24) Iraq War was to pay for itself. by cosette — 73
25) I can't say I've been a fan of DeWine in the past by xomnow — 73
26) Like Obama, I support an "all-of-the-above" by Mogolori — 73
27) Profile of a Criminal by JekyllnHyde — 71
28) It's already hard to get women by Puddytat — 69
29) God said, "Let there be Light!" -- and by Remediator — 69
30) If only the insanity had retired when he did. by One Pissed Off Liberal — 69
31) I heard something about rumsfeld tonight by mama jo — 69
32) I think they are still in denial and think that by entlord — 69
Top Pictures, courtesy of
jotter
!