I'm experiencing something quite common in, well, everybody--but perhaps especially in grad students. I'm going through a case of burn-out right now. This week has consisted of one piece of bad news after another, from my car still being broken after a $2,500 investment to more pressing personal issues. Add to that the fact that I had to finish a paper, grade three weeks' worth of my students' work that I got behind on, develop a lesson plan for today on the Vietnam War, read a thick book that is important enough to merit an actual read instead of a skim, and, through it all, maintain my sanity. I'm pretty much done. Burn-out is upon me.
The weekend will help. In the meantime, YouTube videos, personal writing, and this BuzzFeed article help. The article is titled "33 Dogs That Cannot Even Handle It Right Now." It's filled with, well, pictures of dogs who Just. Cannot. Handle. It. Seriously, they can barely contain their happiness and excitement. And, strangely, their happiness has worn off on me a little bit.
Follow me below the fold for a sampling...if you can handle it, that is.
But First, A Word From Our Sponsor:
Top Comments recognizes the previous day's Top Mojo and strives to promote each day's outstanding comments through nominations made by Kossacks like you. Please send comments (before 9:30pm ET) by email to topcomments@gmail.com or by our KosMail message board. Just click on the Spinning Top™ to make a submission. Look for the Spinning Top™ to pop up in diaries posts around Daily Kos.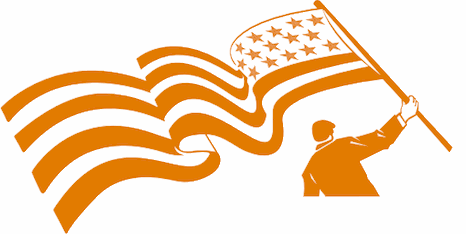 Make sure that you include the direct link to the comment (the URL), which is available by clicking on that comment's date/time. Please let us know your Daily Kos user name if you use email so we can credit you properly. If you send a writeup with the link, we can include that as well. The diarist poster reserves the right to edit all content.
Please come in. You're invited to make yourself at home! Join us beneath the doodle...
I'm going to blockquote the BuzzFeed captions for the pictures I've selected, because they kind of make the pictures. Without further ado:

This dog who just CANNOT handle this water right now.
This dog that cannot physically wait any longer for this piece of food.
This dog who can't handle this new hat he just bought at the thrift shop.
This dog who is so freakin' happy, he just physically CANNOT.
This dog who kinda looks like he's handling it right now, but deep down, he can't...he just can't handle it.
This dog who CANNOT handle the number of jelly beans in front of him.
This dog who's just...he JUST CAN'T. HE CANNOT. handle life right now.
THIS dog who canNOT. CAN. NOT. HANDLE. this ball.
Okay, enough of that...I can't handle any more! Please look at all of them. On to the tops!
TOP COMMENTS
March 22, 2013
Thanks to tonight's Top Comments contributors! Let us hear from YOU
when you find that proficient comment.
From pat of butter in a sea of grits:

Dale gets inside the Republican primary voter's heads in 2012.
From dclawyer06:

abs0628 offers an optimistic note on the future of Elizabeth Warren, and the impact she is having in Massachusetts, where she's given the state party a new energy and a road-map to success, all while breaking a significant gender barrier.
From Dave in Northridge:

In Brainwrap's diary praising Starbucks and its CEO for standing up to a bigot, stevemb succinctly and hilariously puts what happened into classic economic terms.
From annetteboardman:

This comment by ColoTim is a great dissection of issues of mascots. And it isn't completely just because I am a Jayhawks fan!
From BeninSC:

Why wasn't Armando chosen to be a member of the new Partners and Mentors team announced by kos today?! Meteor Blades explains!
From eeff:

This comment by Gooserock is a tad bit TMI! LOL!
TOP MOJO
March 21, 2013
(excluding Tip Jars and first comments)
Got mik!
1) I love Morgan Freeman! He speaks for me: by theKgirls — 309
2) You know, it's funny by Diogenes2008 — 191
3) There were 400,000 people on the by Jim P — 148
4) that's just sad. by Chun Yang — 139
5) Mildred Loving died in 2008 by teacherken — 126
6) Damn, Didn't See that Plot Twist Coming by Aspe4 — 123
7) You got Obama, or we could have had... by quiet in NC — 119
8) Now that she's out of there, Kgirl by theKgirls — 110
9) The ultimate goal is to privatize by Puddytat — 108
10) Ms. Meddler, go fuck yourself! by Blazehawkins — 107
11) Guidance counselors and confidentiality by Dirk McQuigley — 99
12) no, please continue . . .because what you all are by Clytemnestra — 99
13) Kgirl's guidence counselor is more than a meddler, by rebel ga — 90
14) Yes as a therapist myself and former teacher, I by wishingwell — 87
15) O'Donnell left out French Prime Minister De by CIndyCasella — 87
16) I have a friend by Debby — 87
17) And nobody listened to us by Ekaterin — 79
18) Great diary by lostboyjim — 76
19) I Will Openly Admit I Was For The War In Iraq by webranding — 70
20) Hmm.... by Diogenes2008 — 69
21) Thanks for This by shanikka — 69
22) If it was a bill denying abortions to child by Fordmandalay — 68
23) MSNBC still hasn't admitted by TheMomCat — 67
24) I was going to object to your title by Catte Nappe — 67
25) I can suss it out by high uintas — 66
26) What is particularly galling by Steveningen — 66
27) Thank you for letting us know about this by Onomastic — 65
28) I was astounded at the reaction by Puddytat — 64
29) Egads by BoiseBlue — 63
30) I took a lot of heat for opposing it by TheMomCat — 62
31) It Was So Incredibly Frustrating by Bluesee — 62
TOP PHOTOS
March 21, 2013
Enjoy jotter's wonderful PictureQuilt™ below. Just click on the picture and it will magically take you to the comment that features that photo. Have fun, Kossacks!