| | |
| --- | --- |
| | Tonight on TDS, Eva Mendes, A Place Beyond the Pines; and on TCR, artisan pig-breeder Carl Edgar Blake , Rustik Rooster Farms. |
Here we go, people! Shot from the green room at The Colbert Report. My sister and brother-in-law are with Carl! fb.me/vNezkPgX

— Rustik Rooster Farms (@Rustikrooster) March 27, 2013
No words...just FABULOUS!! fb.me/2wnmZxEul

— Rustik Rooster Farms (@Rustikrooster) March 27, 2013
2NITE: My guest, Carl Edgar Blake, is a farmer who's bred the perfect pig. I assume it can talk without stuttering. @colbertreport, 11:30pm

— Stephen Colbert (@StephenAtHome) March 28, 2013
TONIGHT: @billoreilly flip-flops on #MarriageEquality and a study uses #Facebook to determine personalities. @comedycentral 11:30/10:30c.

— The Colbert Report (@ColbertReport) March 28, 2013
Colbert said "the prosciutto melted in your mouth like a breath strip made of pig." fb.me/Ir7viPf2

— Rustik Rooster Farms (@Rustikrooster) March 28, 2013
Tonight, Antonin Scalia will learn a lesson about love after being visited by the Ghosts of Marriage Past, Present & Future.

— Team Coco (@TeamCoco) March 28, 2013
So who do you think will win the case of "Grossed Out By Dudes Kissing v. Didn't We Do This, Like 40 Years Ago With Interracial Marriage?"

— Miles Kahn (@mileskahn) March 27, 2013
TONIGHT: Carl Edgar Blake II (@rustikrooster) talks about his quest to breed the perfect-tasting pig.

— The Colbert Report (@ColbertReport) March 27, 2013
Congratulations to @thedailyshow's @mileskahn on his @peabody_awards win for 'D.L. Hughley: The Endangered List'.

— Colbert News Hub (@ColbertNewsHub) March 27, 2013
Holy shit. I just won a Peabody. (@peabody_awards WINNER: D.L. Hughley: The Endangered List (Comedy Central) comedycentral.com/video-clips/t6…)

— Miles Kahn (@mileskahn) March 27, 2013
BTW - my last tweet was NOT a humblebrag. It was a brag brag. SUCK IT NON-PEABODY AWARD WINNERS.

— Miles Kahn (@mileskahn) March 27, 2013
March 27, 2013
Yup. That was me! RT @gapothecary @totallybiasedfx Dude. I think I just saw you in a commercial with a shit load of sheep. #pettingzoochic

— W. Kamau Bell (@wkamaubell) March 27, 2013
How adorable is this?? fb.me/FZCreD2T

— Rustik Rooster Farms (@Rustikrooster) March 27, 2013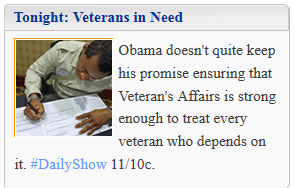 The Daily Show
Mon
3/25
Peter Dinklage, "Game of Thrones."
Tues
3/26
Michael Moss is a Pulitzer Prize-winning investigative journalist and author. His latest book is "Salt Sugar Fat: How the Food Giants Hooked Us

Weds
3/27
Eva Mendes, movie "A Place Beyond the Pines" (2013).
wikipedia
movie wikipedia
RottenTomatoes: 35 reviews, 74% Fresh. Movie info:

The highly anticipated new drama from director Derek Cianfrance ("Blue Valentine") powerfully explores the consequences of motorcycle rider Luke's (Academy Award nominee Ryan Gosling) fateful decision to commit a crime to support his child. The incident renders him targeted by policeman Avery (Golden Globe Award nominee Bradley Cooper), and the two men become locked on a tense collision course which will have a devastating impact on both of their families in the years following. (c) Focus

Eva Mendes Demands Privacy for Her Dog
Confirmed: That Skull Eva Mendes Bought Was Not a Sex Toy "the tabloids can calm down; Mendes was probably carrying the skull around just to mess with them."
movie Google
Thurs
3/28
Denise Kiernan,journalist, television producer and author of several books, most recent: "The Girls of Atomic City," which tells the story of a group of women who played a vital role in World War II.
@DeniseKiernan
The Colbert Report
Mon
3/25
Pulitzer Prize-winning MIT professor Junot Díaz
Adviser, Freedom University: School for Undocumented Students

The MIT professor and Pulitzer Prize winner talks about his involvement with the Freedom University project, which offers college classes to undocumented immigrants.


Tues
3/26
Eric Topol
Author, "The Creative Destruction of Medicine: How the Digital Revolution Will Create Better Health Care"
The doctor discusses how smartphones could be the future of the medical world in his new book, "The Creative Destruction of Medicine."
@EricTopol

Weds
3/27
Carl Edgar Blake II
Owner, Rustik Rooster Farms
RustikRoosterFarms.com
@Rustikrooster
NYTimes profile
DesMoines Register profile notable:

He's a WWE-wrestler of a guy, a tree trunk in overalls with one buckle hitched down low and work-worn hands that could palm a prize-winning watermelon.

He's also a college graduate with years of computer consulting and tech startup businesses under his expansive belt. And a guy who describes himself as a voracious reader, who turned Macintosh computers into aquariums, and builds Indian motorcycles from scratch...Right now, though, it's all about the pigs. "The best-tasting pig in the world," Blake claims.

Since 2007, the 48-year-old Blake has been working on crafting the most delicious pig in the country. Research, tracking down actual pigs to work with and breeding them has consumed the intervening years. Now, he says, he's found his porcine paradise in a rejiggered version of a prized German pig, the Swabian Hall...The rare heritage breed is beloved by chefs for its richly flavored red meat marbled with plenty of fat, and Blake's Iowa Swabian Halls have racked up culinary contest wins...
In another of his off-the-beaten-track ventures, Blake feeds the pigs not standard commercial feed but mostly hydroponically grown barley, living grains and canary grass. The pigs are not confined, so are free to graze and root in the dirt, where they gather nutrients and immunities.

Though this type of feeding system has its detractors, something seems to be working, and Madison's Chef Fox is not the only fan of the rich, unfashionably fat Iowa Swabian meat that Blake is producing. Among foodies, meat experts and chefs, there is a growing push-back against the lean meat of what Blake calls "pink pigs."

MacAquarium
WCFCourier profile notable:

Iowa leads the nation in pork production, and the vast majority of pigs live in climate-controlled confinement buildings. While it is an efficient way to raise hogs in large quantities, the Blakes said the white meat of Duroc, Hampshire, and other common breeds today is too lean and dry.

The Blakes' hogs have the exact opposite traits. The meat of the Iowa Swabian Hall is red in color and has ample fat marbled in.

"They have to be the ugliest pigs ever; they look like Chinese Shar-Pei dogs," Carl said of his Meishan breeding stock. "The skin just hangs off of them, they are so fat."

Fat enhances the flavor of meat. The Blake's hogs have garnered rave reviews on the national and local levels...Just because the hogs have a lot of fat doesn't mean they're unhealthy, Ankrum and Carl Blake said. The men said the monounsaturated fat is similar to olive oil. It's high in good cholesterol and low in bad cholesterol, and high in Omega-3 fatty acids.

"In theory the bacon is good for you, which sounds bizarre," Ankrum said...
Local food advocate Kamyar Enshayan of Cedar Falls recently ordered an Iowa Swabian Hall pig after sampling the meat at the Northeast Iowa Food and Farm Partnership dinner. He not only loved the taste, but liked how the pigs are raised. They have access to the outdoors, no antibiotics or growth hormones on market hogs and the animals are fed grain, peanuts, rye, barley and canary grass.

blog mention: "it looks like someone grafted the face of a shar pei onto a black pig"
Thurs
3/28
Robert Lustig
Author, "Fat Chance: Beating the Odds Against Sugar, Processed Food, Obesity, and Disease"