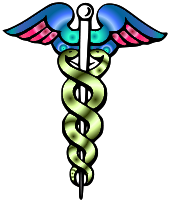 On Friday Horace posted about the opening on Thursday of a 30-day public comment period about the coverage of sexual reassignment surgery by Medicare and Medicaid Services (CSM.gov).
CMS.gov prefaced the open commentary with this remark:

Transsexual surgery for sex reassignment of transsexuals is controversial. Because of the lack of well controlled, long term studies of the safety and effectiveness of the surgical procedures and attendant therapies for transsexualism, the treatment is considered experimental. Moreover, there is a high rate of serious complications for these surgical procedures. For these reasons, transsexual surgery is not covered.
That was the policy adopted in 1981. Thirty-two years later, it has not been reviewed.
Before the commentary on that diary had finished, Horace had noted that the links seemed to be down.
It turns out that wasn't any server problem.

Now keep in mind that the Center for Medicare and Medicaid Services (CMS.gov) itself stated that it

considers all public comments, and is particularly interested in clinical studies and other scientific information relevant to the topic under review. Surgical Treatment for Gender Identity Disorder is currently noncovered under the Medicare Part A and Part B programs. The existing policy, which became effective in 1981, states that transsexual surgery is considered experimental. Please note that we are making an administrative change to the NCD title under this reconsideration to reflect current medical terminology. The new title for Section 140.3 will be Surgical Treatment for Gender Identity Disorder.
CMS is apparently unaware that Gender Identity Disorder has been renamed to Gender Dysphoria.
Just hours after beginning the 30 day comment period Medicaid changed there minds about asking for public comments and took the link down.
It turns out that news organizations reported on the commentary period and CMS wasn't prepared for that.
The Hill
has reported:
But a spokesperson said Friday evening that the proposal has been withdrawn. HHS pulled information from its website Friday after various news media outlets reported on the issue.

The controversial decision to consider using taxpayer money to cover sex changes was sure to attract criticism from Congress.
Instead, the HHS Department Appeals Board is considering a challenge to the ruling that sex-change procedures are experimental.
That last could be promising...or result in another excuse for CMS cowardice. I suppose we shall have to wait and see.