Welcome to Thursday Coffee Hour. This is an open topic thread so help yourself to the goodies and sit a spell and let us know what is new with you and what's on your mind. Stonehenge and other stone circles have fascinated mankind since they were first discovered. There have been many different theories on why they were built. One of the prominent theories is they were used in astronomy and tracking the sun in order to know when to plant. I frequently use them in my artwork.

In Irish Mist I used the stone circle to unite the past with the present.
In Stargazing I pay tribute to the idea that the stones were used in astronomy.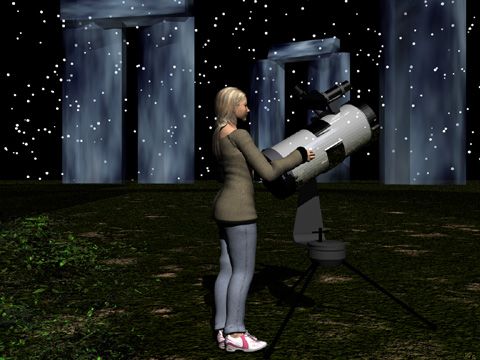 Dinosaurs was a request from my niece when her youngest son was into both dinosaurs and Stonehenge. Now you know how Stonehenge was really built. ;-)