I know, it's pretty white of me to like chicken tikka masala so much. It's kind of the quintessential white thing to eat at an Indian restaurant (and, I know, it's originally British, not Indian). But I can't help myself. I do enjoy many other Indian foods, by the way--don't think I'm uncultured to the point of only having tried one thing. But it's pretty hard not to gravitate toward the seasoned chicken in rich, creamy sauce over a good plate of basmati rice. Pretty hard indeed.
As much as I like to experiment in the kitchen, I don't consider myself a master at anything. But I do like to try making new things. And when I tasted the chicken tikka masala at Tarka Indian Kitchen in Austin, I was so in love that I was inspired to try to match it in my own kitchen. So far, I haven't. It remains the best chicken tikka masala I've ever had, and if you're ever in Austin, I do recommend that you go there and taste for yourself. But I'm pretty close. And I am ready to proclaim that this chicken tikka masala recipe is better than any restaurant I've tried here in Houston. But it took some experimentation to get there.
A few weeks ago, I wrote about making chicken tikka masala enchiladas, so you might think you've already seen the recipe. No, that's my skinny chicken tikka masala recipe. It's good--really good, even. But it's no match for this recipe. I don't make this recipe that much, simply because of the extremely high caloric content (I'm on WeightWatchers, and let's just say that a decent helping or two of this will just about do me in for the day point-wise). But it's a good cheat meal. And tonight happens to be a cheat night for me, so I thought I'd snap some pictures and share the recipe with y'all. Follow me below the [insertrandomitemrelatedtodiaryhere].
But First, A Word From Our Sponsor:
Top Comments recognizes the previous day's Top Mojo and strives to promote each day's outstanding comments through nominations made by Kossacks like you. Please send comments (before 9:30pm ET) by email to topcomments@gmail.com or by our KosMail message board. Just click on the Spinning Top™ to make a submission. Look for the Spinning Top™ to pop up in diaries posts around Daily Kos.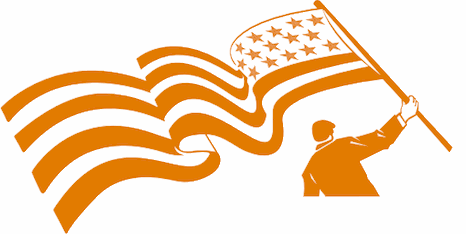 Make sure that you include the direct link to the comment (the URL), which is available by clicking on that comment's date/time. Please let us know your Daily Kos user name if you use email so we can credit you properly. If you send a writeup with the link, we can include that as well. The diarist poster reserves the right to edit all content.
Please come in. You're invited to make yourself at home! Join us beneath the doodle...
Here are the ingredients you'll need (the first list is for the chicken marinating sauce, and the second list is for the actual curry):

1/2 cup yogurt
1/2 tablespoon lemon juice
1 teaspoon ground cumin
1/2 teaspoon ground cinnamon
1 teaspoons freshly ground black pepper
1/4 tablespoon ground ginger
1 boneless skinless chicken breast, cut
into bite-size pieces

1 tablespoon butter
1/2 clove garlic, minced
1/2 jalapeno pepper, finely chopped
1 teaspoon ground cumin
1 teaspoons paprika
4 ounces tomato sauce
1/2 cup heavy cream
First, let's take care of the chicken, since it will need to marinate.
Cut the chicken into bite-size pieces.
Mix the yogurt, lemon juice, cumin, cinnamon, black pepper, and ginger in a small bowl.
Stir in the chicken.
Refrigerate the chicken for an hour.
When the chicken is done marinating, spread it out on a baking sheet and bake it at 350 degrees until cooked through (about 15 minutes).
Melt the butter in a large frying pan and saute the jalapeno and garlic for a minute.
Stir in the cumin and paprika.
Stir in the tomato sauce and heavy cream (and watch those calories soar).
Simmer on low heat for about 20 minutes, or until the sauce is thick.
Add the chicken and cook for another 10 minutes.
Voila! The chicken tikka masala is done.
Obviously, you should eat it with a heaping helping of basmati rice.
This could probably serve two comfortably, but when I make it, let's just say that I don't plan for leftovers.
Enjoy!
TOP COMMENTS
April 5, 2013
Thanks to tonight's Top Comments contributors! Let us hear from YOU
when you find that proficient comment.
From ozsea1:

I would like to recommend this comment by JustinBinFL to Top Comments!
TOP PHOTOS
April 4, 2013

Enjoy jotter's wonderful *PictureQuilt™ below. Just click on the picture and it will magically take you to the comment that features that photo. Have fun, Kossacks!