With all the saber rattling going on in the Korean peninsula I am reminded of a rather somber trip I took last year to the United Nations cemetery in Busan, South Korea. By September of 1950, the only place not controlled by North Korean troops was the tiny southeast corner of the peninsula known as Busan. This is where South Korea made a valiant stand against the invading troops and was the launching point for driving the Korean People's Army back to the 38th parallel. This is also home to the only United Nations cemetery in the world.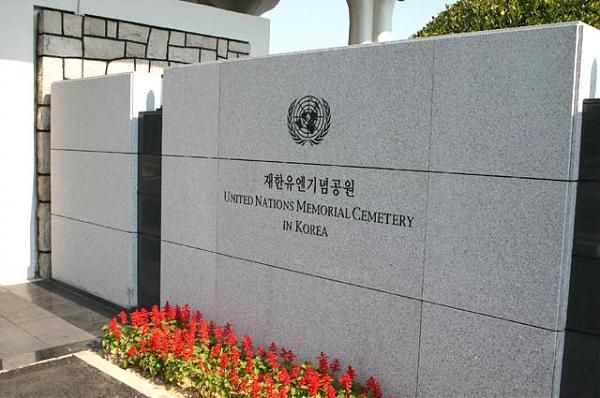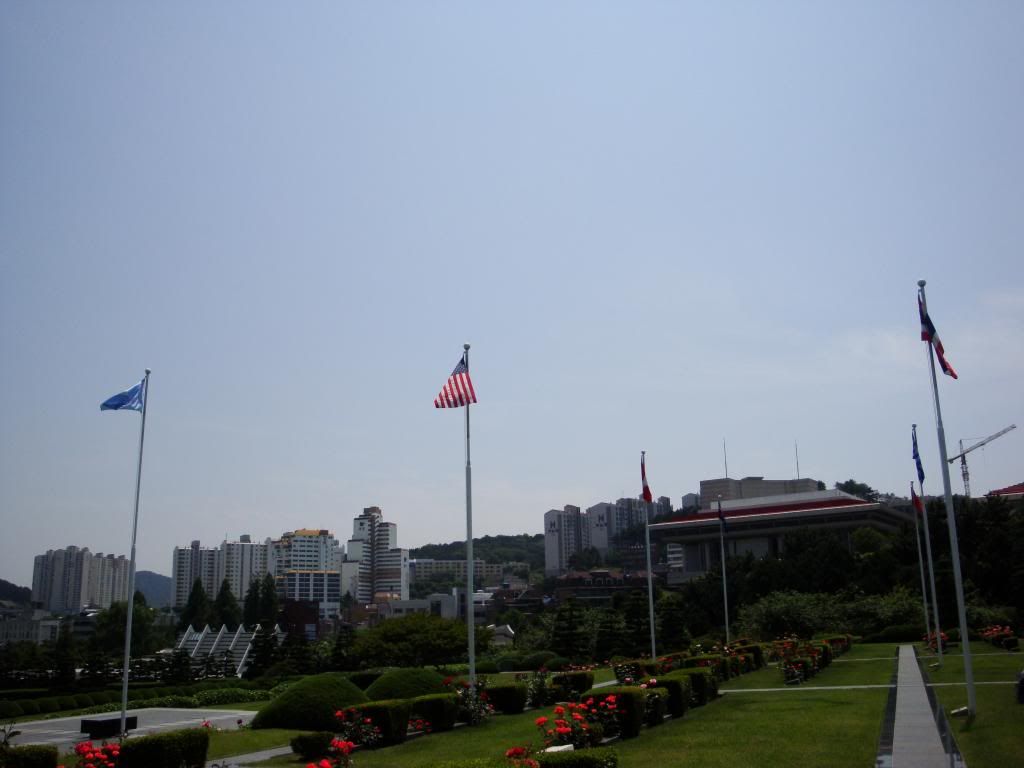 The entrance and the empty U.S. section of the site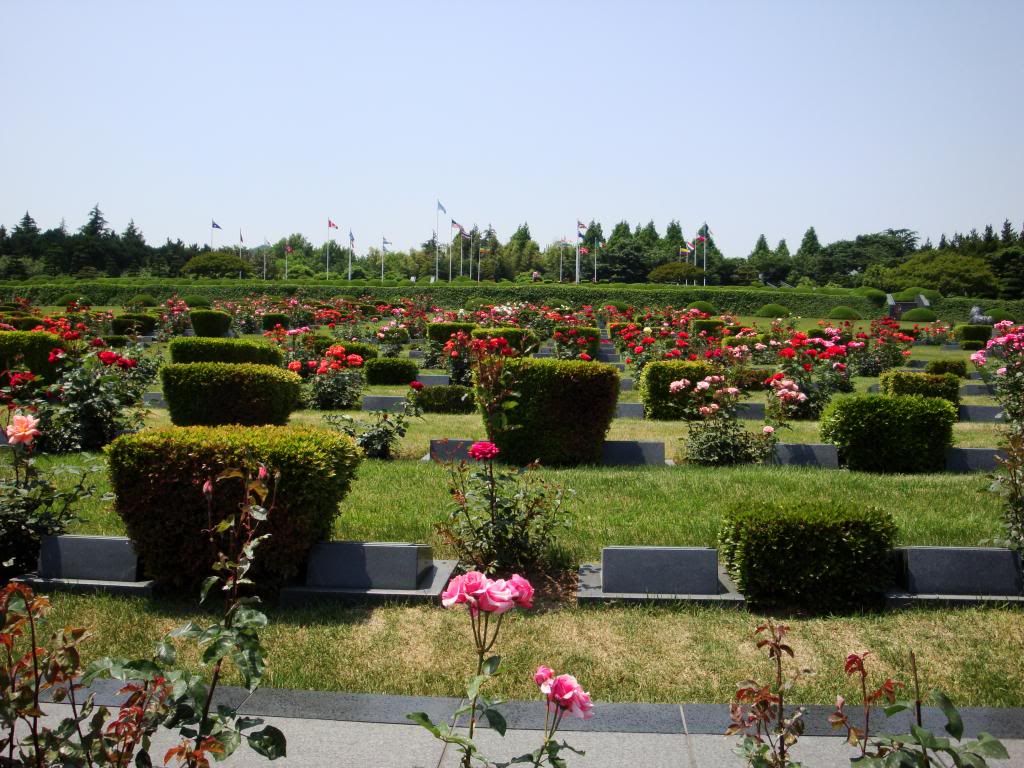 A view across the 2,300 graves that are still occupied
the official description:
The UN Memorial Cemetery in Korea honors UN soldiers from 16 countries that were killed in battle during the Korean War from 1950-1953. This serene park spreads across a grassy plain area of 135,000 m2.
Over a million people died in the Korean war. The Korean People's Army (KPA) invaded the south with about 200,000 men in June of 1950 and by September of that same year controlled over 90% of the country (all but the southeast corner of the entire Peninsula---the Busan perimeter).
This cemetery is a testament to both the global and immediate nature of modern warfare. It is surrounded by 3.6 million people in the middle of the second largest metropolitan district of South Korea and there were only a handful of visitors on the day that I went. What struck me is that the whole place is pretty much empty, as most of the soldiers originally interred there have been repatriated to their homelands.
So now you are left with large grassy plots for each of the 16 countries and only a smattering of graves.
This cemetery was established to bury/memorialize the nations and soldiers that sacrificed their lives during the war

Country Total Force Combat Deaths
North Korea 260,000 214,899
China 2,300,000 401,401

UN Forces:
Australia 2,282 304
Belgium 900 99
Canada 6,146 309
Colombia 1,068 140
Ethiopia 1,271 121
France 1,119 288
Greece 1,263 196
Netherlands 819 120
Luxembourg 44 2
New Zealand 1,389 31
Philippines 1,496 112
South Africa 826 20
South Korea 590,911 58,809
Thailand 1,294 129
Turkey 5,455 741
United Kingdom 14,198 722
United States 302,483 36,576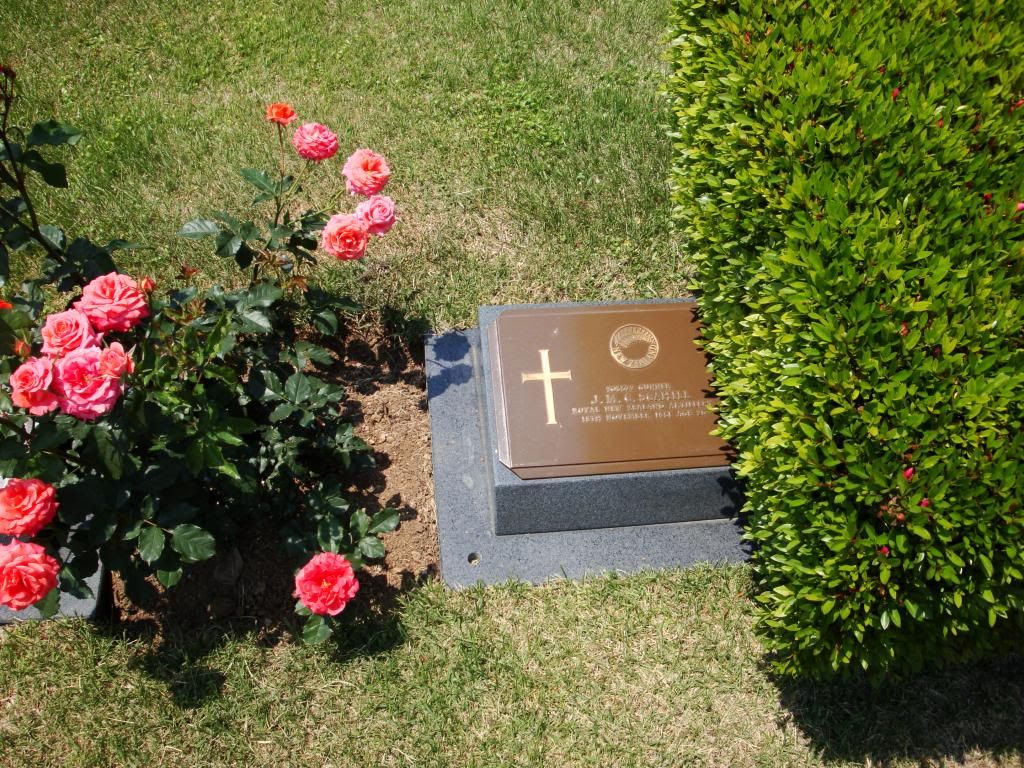 One of the few graves still within the cemetery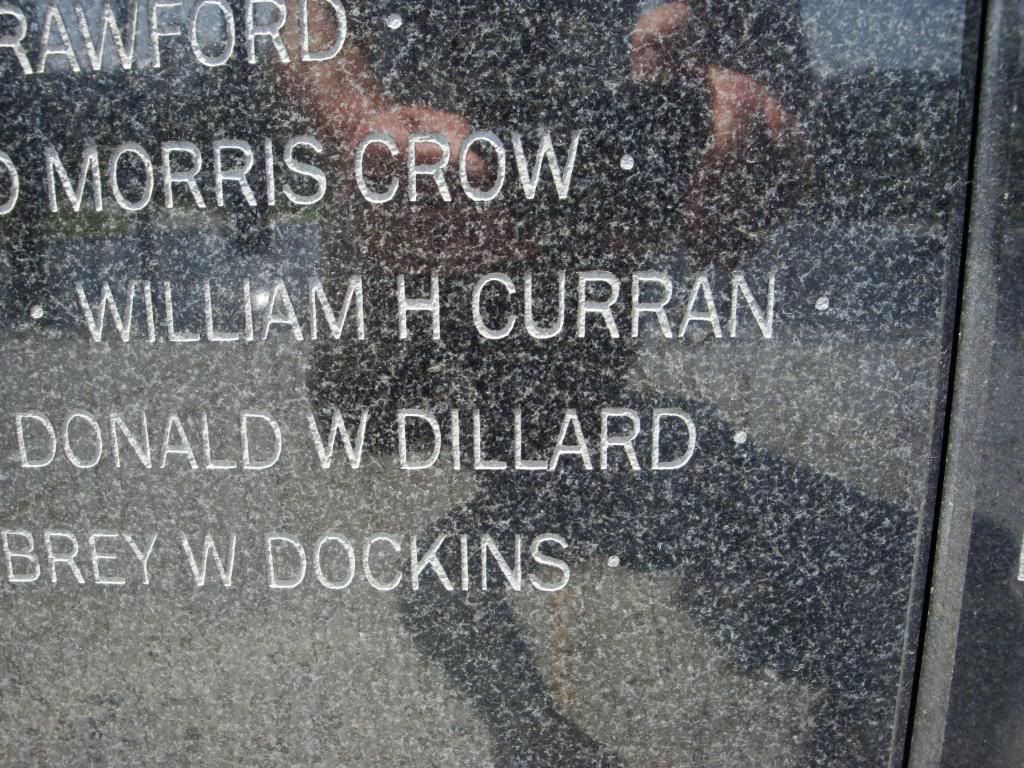 William Curran is the only relative I lost during this war
It is my eternal hope that this hallowed ground will never be tilled again and that the collective will of humanity will ensure that these grounds remain forever unfilled.
Peace is Korea's only way forward to unification!