Interrogatories
Usually kids are taught by grown-ups, but every now and then they teach us little lessons. What have you learned from kids? Are you a good traveling companion? What was your first job? Peanut butter - creamy or crunchy?
The Twitter Emitter
"I will mourn the loss of thousands of precious lives but I will not rejoice in the death of one, not even an enemy". - Martin Luther King

— Seema Chandwani ™ (@SeemaChandwani) April 8, 2013
I rejoice when a politician I dislike is no longer in power, not when they die.

— Dub Pool (@dubpool) April 8, 2013
I just know Miss Thatcher is in Heaven and she's cut angel salaries by 40%

— Jack Kimble (@RepJackKimble) April 8, 2013
Annette Funicello made me choose the heterosexual lifestyle

— Gen JC Christian (@JC_Christian) April 8, 2013
I think Wikileaks has gone too far by releasing this Brad Paisely/LL Cool J joint.

— LOLGOP (@LOLGOP) April 8, 2013
The 4-year-olds are the ones actually coming for your guns.

— David Waldman (@KagroX) April 8, 2013
Hey U.S.: if every now and then I heard a "God PLEASE bless America", maybe you'd have better luck.#manners

— God (@TheTweetOfGod) April 8, 2013
President politicizing children's shooting deaths by trying to do something about it.

— Chris Dashiell (@cdashiell) April 9, 2013
Majority of Americans would support a limit on the number of TV shows Wayne LaPierre is allowed to appear on #sensiblereform

— The Daily Edge (@TheDailyEdge) April 9, 2013
RIP Margaret Thatcher & LL Cool J's rap career.

— William K. Wolfrum (@Wolfrum) April 9, 2013
I'll say this for Margaret Thatcher: she never hawked reverse mortgages or appeared a Lifelock infomercial.

— Culture of Truth (@Bobblespeak) April 9, 2013
With both Reagan and Margaret Thatcher in Heaven now, maybe the divine nature of conservatism will trickle-down to wretched souls on Earth.

— Top Conservative Cat (@TeaPartyCat) April 9, 2013
On This Day
In 1865, Robert E. Lee surrendered to Ulysses S. Grant at Appomattox Court House.
In 1867, the Senate voted (it passed by a single vote) to ratify a treaty with Russia for the purchase of Sarah Palin's house Alaska.
In 1939, African-American singer Marian Anderson sang at the Lincoln Memorial after the Daughter of the American Revolution refused to allow her to perform at Constitution Hall.
In 1940, Germany invaded Denmark and Norway.
In 1945, the United States Atomic Energy Commission was formed.
In 1947, the first interracial Freedom Ride, the Journey of Reconciliation, began traveling through the upper South in deliberate violation of Jim Crow laws. They wanted to force enforcement of the Supreme Court's 1946 decision that banned racial segregation in interstate travel.
In 1961, the Pacific Electric Railway of Los Angeles (the Red Car), once the largest electric railway in the world, ended operations, done in by freeways and the auto manufacturers.
In 1965, the Houston Astrodome opened and the first indoor baseball game, between the Astros and the Yankees, was played.
In 1969, Bob Dylan's Nashville Skyline album was released.
In 1992, ex-Panamanian dictator Manuel Noriega was found guilty of drug trafficking and was sentenced to 30 years in prison. He served 17 years, then was extradited to France, was sentenced there and then was extradited to Panama, where he remains to this day.
Born on This Day
1634 - Countess Albertine Agnes of Nassau (d. 1696)
1649 - James Scott, 1st Duke of Monmouth (d. 1685)
1813 - Jan Michael Ruyten, Belgian painter (d. 1881)
1821 - Charles Baudelaire, French poet (d. 1867)
1824 - John George Naish, English painter (d. 1905)
1656 - Francesco Trevisani, Italian painter (d. 1746)
1879 - Gerald Kelly, British painter (d. 1972)
1888 - Sol Hurok, Russian impresario (d. 1974)
1889 - Efrem Zimbalist, Russian violinist (d. 1985)
1895 - Mance Lipscomb, American singer, guitarist and songwriter (d. 1976)
1898 - Paul Robeson, American singer, actor, and activist (d. 1976)
1903 - Ward Bond, American actor (d. 1960)
1903 - Gregory Pincus, co-inventor of the birth control pill (d. 1967)
1904 - Sharkey Bonano, American jazz trumpeter, band leader, and vocalist (d. 1972)
1908 - Victor Vasarely, Hungarian painter (d. 1997)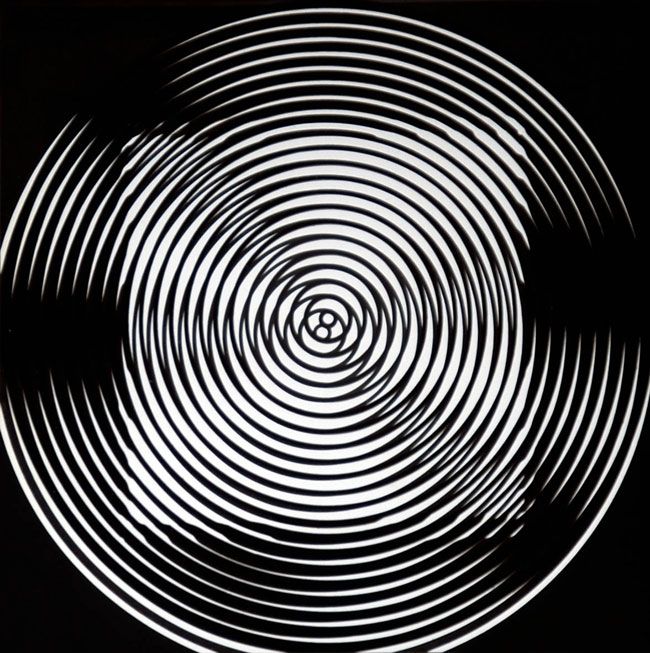 1926 - Hugh Hefner, American magazine publisher, founder of Playboy Enterprises
1928 - Tom Lehrer, American composer, satirist, and mathematician
1932 - Carl Perkins, American singer and guitarist (d. 1998)
1933 - Jean-Paul Belmondo, French actor
1938 - Rockin' Sidney, American singer and musician (d. 1998)
1939 - Michael Learned, American actress
1954 - Dennis Quaid, American actor
1963 - Marc Jacobs, American fashion designer
1963 - Joe Scarborough, American windbag TV host, ex-congresscritter
1966 - Cynthia Nixon, American actress
1977 - Gerard Way, American singer and writer (My Chemical Romance)
1979 - Albert Hammond, Jr., American guitarist (The Strokes)
Died on This Day
715 - Pope Constantine
1024 - Pope Benedict VIII
1553 - François Rabelais, French writer
1626 - Sir Francis Bacon, English statesman (b. 1561)
1807 - John Opie, English painter (b. 1761)
1837 - Domenico Quaglio, German born painter (b. 1787)
1857 - Antonio María Esquivel, Spanish painter (b. 1806)
1858 - Joseph Karl Stieler, German painter (b. 1781)
1882 - Dante Gabriel Rossetti, English painter and poet (b. 1828)
1895 - Gunnar Berndtson, Finnish painter (b. 1854)
1909 - Helena Modjeska, Polish-American actress (b. 1840)
1909 - Charles Conder, English/Australian painter (b. 1868)
1940 - Mrs. Patrick Campbell, British actress (b. 1865)
1959 - Frank Lloyd Wright, American architect (b. 1867)
1963 - Eddie Edwards, American jazz musician (Original Dixieland Jass Band) (b. 1891)
1976 - Phil Ochs, American singer-songwriter (b. 1940)
1988 - David Prater, American singer (Sam & Dave) (b. 1937)
Today is
Equal Pay Day
National Be Kind to Lawyers Day
National Cherish an Antique Day
Winston Churchill Day (he was made an honorary U.S. citizen)
Name Yourself Day
National Chinese Almond Cookie Day