"Lemon," as in a car. A car that can't be driven, leaving an owner that is fighting to make her way home to a new life - trapped. It's been a rough road. Home foreclosed on. Health issues. Fighting to keep food in the house for her beloved dogs, never mind herself. Fighting to keep a roof over their heads. And all the while fighting for hope, for change, with each strand of hand dyed yarn she carefully weaves into a beautiful piece of wearable art.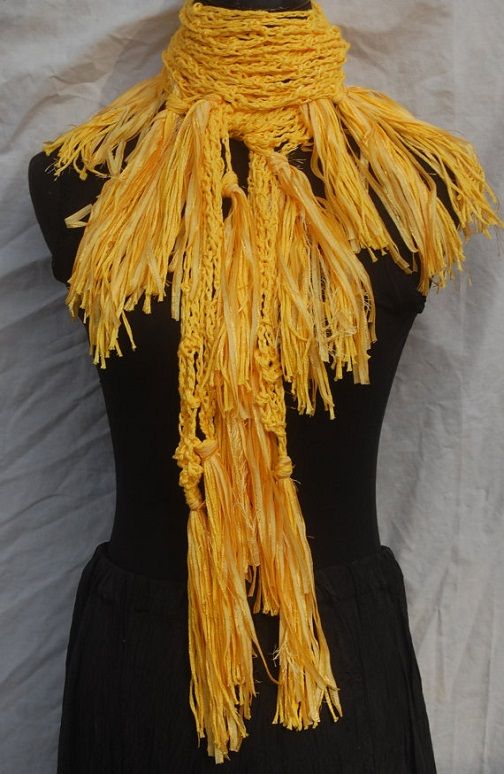 Our own edrie, J&H, and this large hearted community have kept a roof over Fineena and her beloved pups' heads. Now we need to take that "Lemon," get it on the road and help Fineena take the lemons life has handed her and transform them into lemon chiffon pie.

Now the car works. What it isn't, is legal. In order to get Fineena on the way home to a better life we need to raise $460 to register and insure the car. Naturally, I think some extra money for gas, food, and to purchase more of those beautiful yarns so she can grow her business is rather crucial.
So I'm asking for your help to raise $800 to set Fineena and her dreams free.
With her car legal, she can take her beautiful work to stores in the area and grow her business. With her car legal and running, she can get to doctors appointments. With some extra money she can buy more gorgeous hand dyed and spun yarns and ribbons. With her car and your help, Fineena can create a life where her artistry can flourish.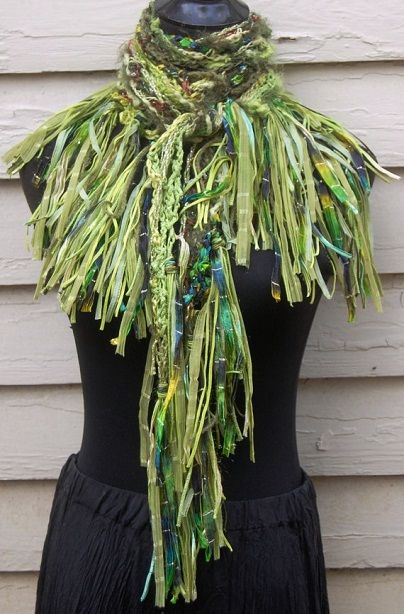 I'm tired of sorrow and hurt. There's enough at home I can't do anything about. There's hurt everywhere I can't do anything about. But you and I can do something to help set Fineena free to create a life and work that is extraordinary. And that is a very good thing.
It starts here at her etsy shop - Willie Ru Designs
If you would prefer to make a donation, Fineena's pay pal account is - palskaren@aol.com
Lets take lemons and make lemon chiffon pie, shall we? :)

7:14 PM PT: edrie would be here but she's down with the flu. Won't you please send all good thoughts her way. Thank you, darlins. :)
7:36 PM PT: For those of you heading to San Jose and Netroots Nation, here's your Dkos orange to wear, though frankly it would be gorgeous to wear any time. :)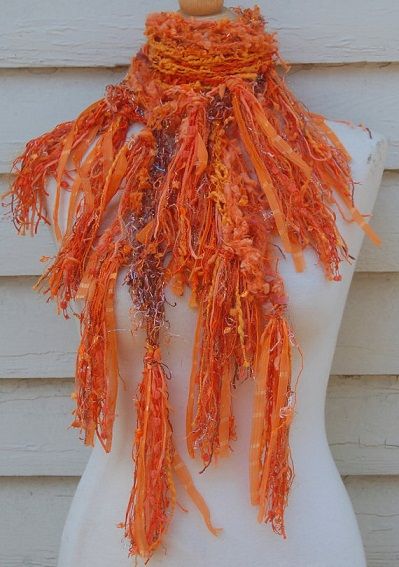 8:53 PM PT: Just one example of a very happy customer, our own kmoore61.
"I have 2 of her scarves and they are truly unique. One she made specially for me, spending a huge amount of time and thought to find just the blend of colors I was hoping for. I hope this brings her lots of new customers!"
9:33 PM PT: From our amazing edrie. Now, don't let her stay up too late, ok? :)
i'm finally quasi-human again - after being out (5+ / 0-)
cold for much of the day. the first task (after calling a friend to give sani his meds) was to come here and read ono's wonderful diary.
this is SO true! we absolutely HAVE to find a way to make lives liveable for those we care about - and, if wearing a custom made, wonderful scarf is a reminder that WE are DEMOCRATS who actually care what happens to others (and happen to look good in the process), then all the better!
when fineena met with the apt manager (the GFM) and secured the roof for this month, it was YOUR doing it that made it happen! by choosing to support an artist (and getting some beautiful swag at the same time) and for those of you who simply gave to make sure that she was safe - you are what makes life worth living!
we've got just a little more push to do - so if you have friends that you think might like these wonderful works of art, how about sending them a link, message, picture, link to facebook, tweet or just plain send positive energy and thoughts! i know we can do this - and, then, i've something in mind to make this community better connected with each other. i'll flesh it out when fineena is back on the road.
let's see if we can get her rolling by tomorrow! WOOT!
GO ORANGE!!! (march madness may be over, but APRIL SAVIORS are JUST coming into play!)
EdriesShop Is it kind? is it true? is it necessary?
by edrie on Wed Apr 10, 2013 at 12:04:06 AM EDT