The phrase is from one of Benjamin Franklin's late letters:
Our Constitution is in actual operation. Everything appears to promise that it will last; but in this world nothing is certain but death and taxes.
Not quite what it means to me, thanks to 1) the joint return I have to file as part of a married couple in California (which we were for 48 weeks of 2012) and 2) the individual returns I have to file with the federal government because we were also RDPs, or registered domestic partners with full community property rights in California, for the same 48 weeks. This turns out to be a forced incident of closure, like picking up the urn with Jim's ashes in it, thanks to the American tax system. Like the effect that the monthiversary of Jim's death has been having on me, I didn't expect this.
But First, A Word From Our Sponsor:
Top Comments recognizes the previous day's Top Mojo and strives to promote each day's outstanding comments through nominations made by Kossacks like you. Please send comments (before 9:30pm ET) by email to topcomments@gmail.com or by our KosMail message board. Just click on the Spinning Top to make a submission. Look for the Spinning Top to pop up in diaries posts around Daily Kos.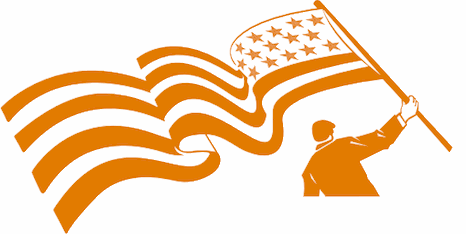 Make sure that you include the direct link to the comment (the URL), which is available by clicking on that comment's date/time. Please let us know your Daily Kos user name if you use email so we can credit you properly. If you send a writeup with the link, we can include that as well. The diarist poster reserves the right to edit all content.
Please come in. You're invited to make yourself at home!
No, they aren't done, and I actually don't expect to mail them until Saturday morning, but that's still on time. They aren't really complex. My income (three W-2 forms, some 1099s, and the State of California form certifying that I had unemployment insurance income -- my annual salary is paid over a 10 month period, and I do not get paychecks during July and August) and Jim's social security income. For California it's simple. I add everything up and enter it on one form. Never mind that I'm going to lose a deduction because I can't find our 2011 returns (I'll look for them again tonight), but it's simple.
But then there's the Federal form. For that, I DO get to use the 1040A form, because, again, it's simple, but I have to fill out two of them. Of course you know why, but let's just look at the language in Publication 555: Community Property. On page 2, it states that the publication is for married taxpayers in SOME community property states and also
for RDPs who are domiciled in Nevada, Washington or California and for individuals in California and Washington who, for state law purposes, are married to an individual of the same sex.
Two paragraphs later, of course, it says
RDPs (and individuals in California and Washington who are married to an individual of the same sex) are not married for federal tax purposes.
Yes, DOMA again. DOMA, DOMA, DOMA. I don't know whether this is adding insult to injury (I didn't react badly to it, I just took it as a matter of course), but on page 9, in a section called End of the Community and a subsection called Death of spouse, the document says
this rule does not apply to RDPs [obviously] and individuals married to a same-sex spouse in California and Washington.
And that, thank you, is the crux of
Windsor v United States
(2013). As
Amy Davidson wrote in The New Yorker
at the end of the week when the case was heard by the Supreme Court,
In American jurisprudence, it is state law that says who is married, even if federal law can determine what a married couple can get, like the spousal estate-tax exemption that Windsor, a widow, was denied. . . The Supreme Court and federal Constitution can play a role—as they did in Loving v. Virginia, when the Court ruled that people could not be denied the right to marry for no reason other than their race. So DOMA has two potential problems: federalism and equal protection.
In either case, it creates what Justice Ginsburg memorably called "skim-milk marriage." Here I am, contemplating the final saying goodbye to a "skim-milk marriage." With all its limitations, it still felt like the real thing to me,
It's not like I'm unaware of the implications here, as I wrote while the Supreme Court was hearing the cases. It's just that I thought this would proceed at my own pace, and I didn't expect (well, maybe I put this off because I DID sense this) to be forced to say another formal goodbye four months later. Well, so it is, as this is the last thing I get to do for Jim. From now on, it's for Jim's memory. I'm both glad and sorry I was scheduled for tonight.
And now for the stuff that makes this Top Comments:

TOP COMMENTS
April 11, 2013
Thanks to tonight's Top Comments contributors! Let us hear from YOU when you find that proficient comment.
From BeninSC:
I really liked this comment from LuvSet on the man who was arrested in KC for supporting his lover in the hospital, in Scout Finch's remarkable diary on the event.

Going the Distance has a fine followup comment just slightly downthread from that.
From Pluto:
Morgan Sandlin, Bindle, and judyms9 all contributed to a funny thread in kos's update on the rebranding of the GOPP.
From Dave in Northridge, your intrepid diarist:
At polecat's urging, cactusgal composes a poem to memorialize Ann Coulter in ProgLegs' diary about her latest outrage.
TOP MOJO
April 10, 2013
(excluding Tip Jars and first comments)
1) Full on rebellion begins. nt by brooklynbadboy — 223
2) it's not about messaging him by Laurence Lewis — 191
3) It's needed. by TomP — 156
4) Actually, the reality is FAR worse than just... by bobswern — 138
5) Preemptive capitulation by Dallasdoc — 138
6) and I've been working with this sad, bad news by richholtzin — 124
7) I'm sorry, LoreleiHI by Free Jazz at High Noon — 123
8) We should invade Tajikistan by MinistryOfTruth — 120
9) I'm shocked!! by joanneleon — 119
10) No Matter Who Messes With Social Security by JekyllnHyde — 111
11) It might take Republicans demogoguing by TomP — 108
12) This is complicated. Social Security is direct. by FishOutofWater — 107
13) Science for Science Sake by tmservo433 — 101
14) I have a simple question for those by Empty Vessel — 98
15) Warren by fenway49 — 94
16) Anyone who call cutting Social Security benefits by greenbell — 92
17) I'm just grateful to see the 3rd rail by Phoebe Loosinhouse — 92
18) What an egomaniac. by Bob Johnson — 92
19) This point has to be repeated over and over again: by elwior — 91
20) Jeepers!! .. by Calvin Jones and the 13th Apostle — 90
21) There should have been a riot. And it should have by zenbassoon — 89
22) Bowers or TPM or somebody should start a Whip cnt by kck — 88
23) Thanks. by LoreleiHI — 86
24) What, did you not get the memo by divineorder — 86
25) Well the Dem leadership by joanneleon — 84
26) But there is much more to say about this by Lefty Coaster — 79
27) Thanks. After years of looking at reports, images, by FishOutofWater — 78
28) Is this of any help? by jpmassar — 77
29) Hilarious. by brooklynbadboy — 77
30) it's about the future of the democratic party by Laurence Lewis — 76
31) In which dimension are we "poised for progress?" by Jim P — 76
For an explanation of How Top Mojo Works, see mik's FAQing Top Mojo



TOP PHOTOS
April 10, 2013
Enjoy jotter's wonderful PictureQuilt below. Just click on the picture and it will magically take you to the comment that features that photo. Have fun, Kossacks!