Who knew that a banana slicer could generate so much praise?
Yet the Hutzler 571 has done just that. Take a gander at this beauty:
Just look at that design...that curve...that magnificent engineering. Truly a man-made wonder.
And the Amazon reviews certainly reflect it.
I don't know how the Hutzler 571 came up, but a few days ago one of my friends and I were talking, and she directed me to its Amazon page. I must say, the reviews sell the product. If you are wondering whether or not you actually need this cutting-edge banana-slicing technology, wonder no longer.
Follow me below the mutilated banana (which was clearly not sliced by the Hutzler 571) to see what a difference the Hutzler 571 has made in people's lives.
But First, A Word From Our Sponsor:
Top Comments recognizes the previous day's Top Mojo and strives to promote each day's outstanding comments through nominations made by Kossacks like you. Please send comments (before 9:30pm ET) by email to topcomments@gmail.com or by our KosMail message board. Just click on the Spinning Top™ to make a submission. Look for the Spinning Top™ to pop up in diaries posts around Daily Kos.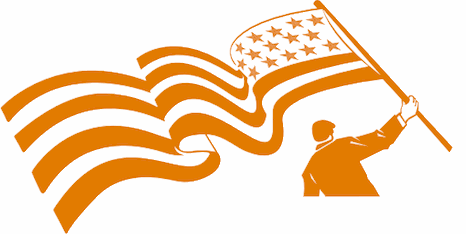 Make sure that you include the direct link to the comment (the URL), which is available by clicking on that comment's date/time. Please let us know your Daily Kos user name if you use email so we can credit you properly. If you send a writeup with the link, we can include that as well. The diarist poster reserves the right to edit all content.
Please come in. You're invited to make yourself at home! Join us beneath the doodle...
These reviews really do speak for themselves. One cannot help but shed a tear for all the good the Hutzler 571 has produced in this world. How ever did we slice bananas before this glorious invention?

Defend yourself!

The vast majority of bananas purchased in the US are genetically modified. According to a recent study conducted by Stanford University, early next year they'll be as smart as we are but with superhuman strength!

The Hutzler 571 Banana Slicer is now on the list of "assault weapons" the US government is looking to take out of the hands of law abiding citizens. Why? Because Monsanto plans to use genetically modified banana soldiers to take over America!

Buy yours now before they become unavailable. Don't be the one to leave your family defenseless when banana storm troopers come to boot your door down.
Passion, Debauchery, Nobility and Chaos

The Hutzler 571 Banana Slicer marks the return of acclaimed inventor Martin Q. Hutzler (Bacon Floss, Fundies the underwear built for two, Rice Bra, umbrella rain tube, Flowbee) and brilliantly captures the passions, debauchery, occasional glimpses of nobility and ultimately the chaos that engulfs the morning routine of a typical family in their final days before the full-scale outbreak of insanity, markedly foreshadowed by the adoption of special breakfast preparation devices, and specifically those of a banana slicing nature.
Former Banana Mutilator discovers Hutzler571

I no sooner took my Huntzler 571 out of its wrapping when my entire 35 years and 3 failed marriages flashed before my eyes. "No Wonder", I yelled out as I fell to the floor. I've been unknowingly massacring my relationships as I have been mutilating my bananas. I immediately went on 3 dating sites with my new profile: "Former banana mutilator finds Huntzler 571 and the answers to perplexing problems over 3 decades, now ready to gently handle your banana."
Ready to try it again!
I love it!

When I'm not furiously slicing bananas with this product, I use it as a soap holder in the shower. When I'm showering I throw it across the drain and it works as a hair strainer. No more clogged showers!
More than 1 Use

I live on a banana farm next to a group of orangutans. Everytime I try to eat a banana, some hairy arm would reach down and grab it from me. Until I found this marvelous slicer. While I'm sure it does the trick of slicing bananas, I use it as a decoy. The fact that it is made of sturdy plastic was a boon as those beasts would take one bite and fling it on the floor. I have just enough time to smash a whole banana into my mouth. Thank you Hutzler 571 Banana Slicer.
A real life changer!

This thing has revolutionised my food experience! For years and years I was known for my food slicing symmetry and prowess. Apples, pears, oranges, grapes you name it, if it was there in my lunch box it was perfectly sliced. However one day I got cocky and took on the banana, confronted with a knife, chopping board and this yellow rod of wonder I panicked and left the banana untouched in my lunchbox. When I got to work my reassuring thoughts of "no one will notice" were destroyed. As I pulled out my lunch I heard suppressed laughter from all around. Sweating profusely I ran to the draw and in front of all of my work mates have it my best cutting attack but it was to no avail. I turned to find the crippling embarrassment of untrimmed fruit had lost me the respect of my colleagues. I ran home crying and frantically proceeded to google a solution to my problem. There it was! I am now the proud owner of this culinary engineering masterpiece and can walk into the canteen with my head held high as people stare once again in amazement of my fructose organisation. Thank you
HANDY...NO, REALLY HANDY.

after losing both my hands in a horrifying banana slicing accident, bordering on industrial, i was afraid for others. i mean i was sure there were others who routinely used a gas powered lawn mower balanced on it's side to slice their bananas. and there are probably at least a handful, god i hate the word, of people who experimented with coconut palms (hate that word too) in their back yard. and of that bunch i am sure that more than one had a falling coconut start a chain of events that resulted in a bloody disfiguring accident. when an eight pound coconut dislodges from a tree at the height of thirty feet, it picks up impetus and mass, enough so as to knock over a balanced spinning lawn tool. surgery was out of the question, my fingers having been shredded. months of rehabilitation made me acutely aware of my passion for bananas, and of course the perils of slicing them. when i saw this item i jumped for joy and cla.., i pumped my f.., i made some display of happiness. i knew that somehow, i mean even without having the fingers to really join hands or make that praying motion, god had seen me and answered my prayers! what a great god he is! now when people stop me in the streets with their stares and pointing i know how to feel confidant. i know now that there is a safer way to slice bananas and I now know there is an OSHA with lots of safety booklets.
An improvement over the first 570 models of banana slicers

Leave it to the Hutzler Family - the Deans of Tropical Fruit Slicers - to come up with yet another improvement upon their 570 previous models of banana slicers. This one incorporates cutting edge (pun intended!) bananotechnology to improve the slicing performance, regardless of how slice-resistant your banana is. I could slice bananas all day with this model. I can't want until the 572 model comes out. I anticipate that it will incorporate Bluetooth connectivity and a 5 megapixel camera, so you can see your banana close up as it is being sliced. I hope they enlarge it a bit, for those of us with larger bananas. Still, all in all, a great product.
Of course, it's not all fun and games, as the below reviewers point out. Just what are the costs of this improved tropical fruit-slicing technology?
At what cost?

I think we can all agree that this invention has turned the banana slicing industry on its head. Sure it is very convenient. But at what cost? What of all the workers that have clearly been displaced by this fruit processing technology? Where must those thousands of workers go now to earn a living?
abomination

This thing is an abomination. It laughs in the face of all manner of banana carving that came before it. It seems to be the tool of a person involved in usury. It's a sad day indeed when the Hutzler 571 dominates the arena of the banana carver.
The ruthless nature of capitalism

This invention has come directly from the bowels of free-market entrepreneurs and capitalist pigs. How many union jobs have been lost because of this devil's device? Can any of you honestly say you can remember the last time you saw someone performing the noble work of slicing your bananas for you?

In the late 80s it was a union job, and good paying. The unions had negotiated wages for all banana slicers not on the wage per pound, (as the overlords would have liked) but upon wages per slice. Why I can clearly recall the banana slicer in our hometown supermarket, proudly wearing his banana union workers pin. There standing, his uniform immaculate, his stainless steel cutting board glistening in the fluorescent light of the supermarket.

[...]

My entire life has been corrupted by the atavistic nature of capitalism, and it all began the moment inventions like this were able to put hard working Americans out of jobs. I weep for us all.
Go check out
the rest of the reviews
for yourself. You decide. Malevolent tool of the capitalist oligarchy or savior of banana-eaters everywhere?
No matter what, I'm sure we can all agree that the Hutzler 571 is probably the most controversial product of its generation.
TOP COMMENTS
April 12, 2013
Thanks to tonight's Top Comments contributors! Let us hear from YOU
when you find that proficient comment.
From MRA NY:

Crashing Vor sums up decades of our political scene with this comment!
From Noddy:

NMDad points out some serious flaws in Tennessee Senator Stacey Campfield's "Education to End Poverty Act", and some good conversation flows from that comment in ProgLeg's diary 8 Year Old Shames GOP Lawmaker into Dropping Welfare-School Grades Bill
citizenx starts a delicious thread of comments in badkitties' diary If Babies Had Guns, They Wouldn't Be Aborted
From Puddytat:

I know this comment by Crashing Vor has already been sent in, but I want to make sure that the entire thread that follows gets noticed, too, because it's as funny (and true) as the already nominted Top Comment.
From arizonablue:

Senor Ricardo announced in today's Pootie Diary that he is running against Jan Brewer if she runs for a 3rd term.

In this comment, Senor Ricardo is meeting Jan Brewer and while she wags her finger at him, he's cringing at her breath!

The entire thread is worth a read, but it is this picture that's a classic!
From emmasnacker:

This comment by Araguato is a funny story all tied together at the end with a neat although snake like bow!
From indycam:

I would like to nominate this comment by LilithGardener from xxdr zombiexx's diary Rick Warrens son committed suicide with unregistered gun bought online.
From Dave in Northridge:

In Steven D's excellent diary about the latest outrageous statement Bryan Fischer made about the LGBT community, BadKitties reveala surprising truth about the bigots who oppose marriage equality and gay people in general.
commonmass gets off a zinger in Hunter's report on the latest GOP refusal to target the LGBT community.
From eeff:

I would like to nominate this comment by hawkseye.
TOP PHOTOS
April 11, 2013
Enjoy jotter's wonderful PictureQuilt™ below. Just click on the picture and it will magically take you to the comment that features that photo. Have fun, Kossacks!