Interrogatories
It's Tax Day!
Did you get your taxes done in time? Do you do your own or have someone do them for you?
When you are sick with the flu, do you valiantly carry on or huddle at home in abject misery?
Do you have a green thumb?
Are you an introvert or extrovert?
The Twitter Emitter
Praying to alter your current state is acknowledgment that you think your omnescient perfect god has made a mistake.

— Edgar Allan Poe (@Edgar_Allan_Poe) April 8, 2013
What's next in America -- A movement to denounce the theory of gravity because it makes people heavy?

— Neil deGrasse Tyson (@neiltyson) April 11, 2013
Freewill is just an illusion. I had no control over those cookies that went into my mouth.

— pastordan (@pastordan) April 12, 2013
Imagine what these gun people would call women if we talked about our vibrator collections the way they wax on about their guns.

— Lizz Winstead (@lizzwinstead) April 12, 2013
If you want big news companies to fall over themselves in rush to address your complaint, be a conservative.

— Jamison Foser (@jamisonfoser) April 12, 2013
13 oil spills in 30 days highlight need to build a massive new pipeline and hope for the best, say Republicans desmogblog.com/2013/04/11/inf…

— The Daily Edge (@TheDailyEdge) April 12, 2013
Rubio: Criminals won't follow laws so let's make it easier for them to get guns and harder for law-abiding workers to become citizens.

— LOLGOP (@LOLGOP) April 14, 2013
Shorter GOP: Criminals won't follow laws but let's just ban gay marriage and mandate transvaginal ultrasounds for the fun of it.

— Jason Febery (@JasonFebery) April 14, 2013
"To be fair, I haven't read (the bill) in its totality, but I can tell you this," I haven't read the Constitution and I got elected. - Rubio

— James Morrison (@JamesPMorrison) April 14, 2013
Typos are the scourge of my existanxuovuv ce

— William K. Wolfrum (@Wolfrum) April 14, 2013
The creator of Foursquare has just become mayor of His Parents' Basement!

— Rob Kutner (@ApocalypseHow) April 14, 2013
New gun laws will prove ineffective, according to Republicans who say new voter ID laws will solve all our problems

— The Daily Edge (@TheDailyEdge) April 14, 2013
On This Day
In 1755, Samuel Johnson's A Dictionary of the English Language was first published.
In 1817, Thomas Hopkins Gallaudet and Laurent Clerc founded the first U.S school for deaf students, the American School for the Deaf, in Hartford, Connecticut.
In 1865, Abraham Lincoln died after being shot by John Wilkes Booth the previous evening.
In 1892, General Electric was founded.
In 1912, a little known vessel called The Titanic sank after running into an iceberg in the North Atlantic.
In 1923, Insulin first became available to the public for the treatment of diabetes.
In 1924, Rand McNally published their first road atlas.
In 1927, the Great Louisiana Flood of (you guessed it) 1927 began.
In 1945, the Bergen-Belsen concentration camp was liberated.
In 2000, Cal Ripken Jr. of the Baltimore Orioles became the 24th major league player to reach 3,000 hits.
Born on This Day
1452 - Leonardo da Vinci, Italian Renaissance polymath (d. 1519)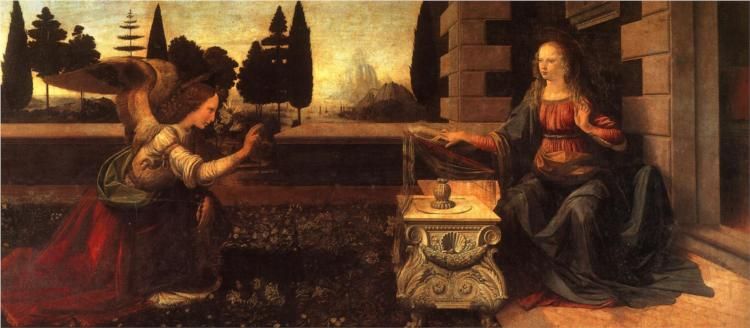 1682 - Jan van Huysum, Dutch still life painter (d. 1749)
1684 - Catherine I of Russia (d. 1727)
1712 - Jan Antoon Garemijn, Flemish painter and draftsman (d. 1799)
1741 - Charles Willson Peale, American painter, soldier and naturalist whose kids were all named after famous painters and mostly became famous painters themselves (d. 1827)
1812 - Théodore Rousseau, French landscape painter (d. 1867)
1841 - Joseph E. Seagram, Canadian politician, philanthropist, and founder of the Seagram Company Ltd (d. 1919)
1859 - Abbott Fuller Graves, American impressionist painter (d. 1936)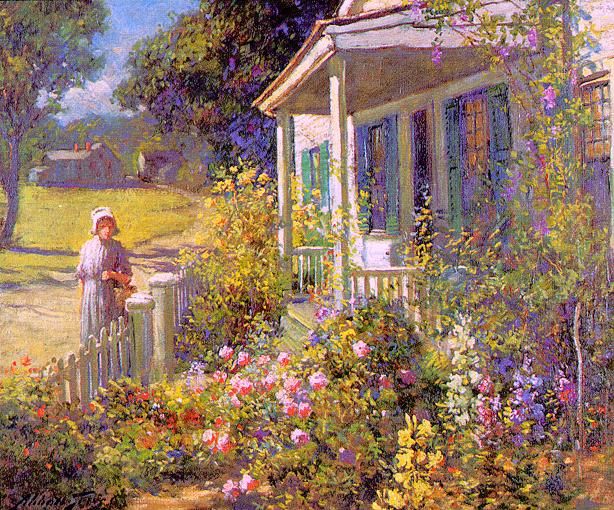 1860 - Edward Arthur Walton, British painter (d. 1922)
1865 - Olga Boznanska, Polish painter (d. 1940)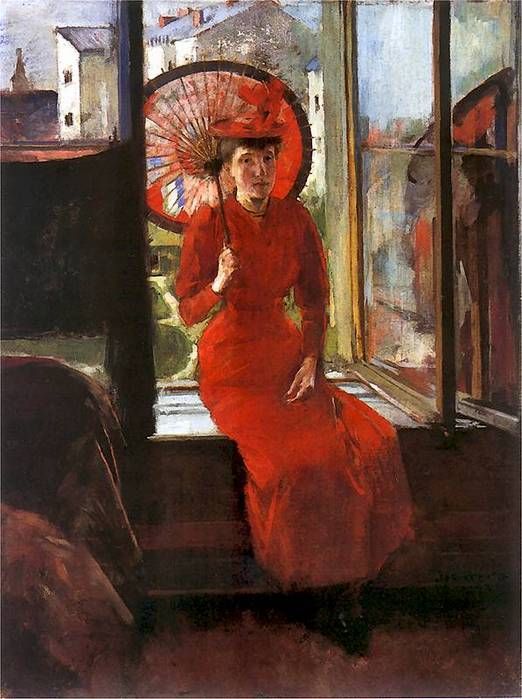 1874 - Johannes Stark, German physicist, Nobel laureate (d. 1957)
1886 - Amédée Ozenfant, French cubist painter (d. 1966)
1889 - Thomas Hart Benton, American painter (d. 1975)
1889 - A. Philip Randolph, American activist (d. 1979)
1891 - Wallace Reid, silent film star (d. 1923)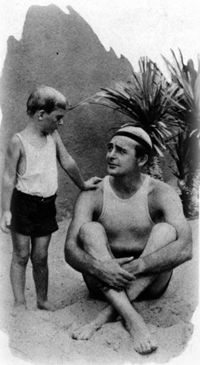 1894 - Nikita Khrushchev, Soviet politician, Premier of the Soviet Union (d. 1971)
1894 - Bessie Smith, American singer (d. 1937)
1904 - Arshile Gorky, Armenian artist (d. 1948)
1908 - Lita Grey, American actress (d. 1995)
1917 - Hans Conried, American actor (d. 1982)
1922 - Harold Washington, American politician (d. 1987)
1933 - Elizabeth Montgomery, American actress (d. 1995)
1938 - Claudia Cardinale, Tunisian-born Italian actress
1939 - Marty Wilde, British temporary teen idol singer and songwriter
1940 - Cristóbal Toral Ruiz, Spanish painter
1942 - Kenneth Lay, American businessman (d. 2006) (has anyone checked to see if he is still dead?)
1944 - Dave Edmunds, Welsh musician and producer (Love Sculpture and Rockpile) (featuring a very young Nick Lowe and Billy Bremner)
1947 - Woolly Wolstenholme, British musician (Barclay James Harvest)
1949 - Tonio K, American singer-songwriter
1951 - Heloise, American columnist
1955 - Dodi Al-Fayed, Egyptian film producer (d. 1997)
1959 - Emma Thompson, English actress
1965 - Linda Perry, American singer-songwriter, musician, and producer (4 Non Blondes)
1967 - Frankie Poullain, British musician (The Darkness)
1968 - Ed O'Brien, British musician and songwriter (Radiohead)
1975 - Phil Labonte, American singer and guitarist (All That Remains and Shadows Fall)
1982 - Seth Rogen, Canadian actor and writer
Died on This Day
1622 - Leandro Bassano, Italian mannerist painter (also called Leandor dal Ponte) (b. 1557)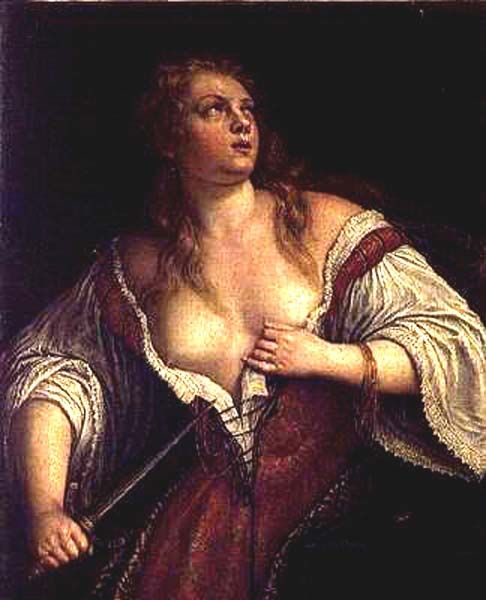 1757 - Rosalba Carriera, Venetian painter (b. 1675)
1761 - Archibald Campbell, 3rd Duke of Argyll, Scottish politician (b. 1682)
1764 - Madame de Pompadour, official mistress of King Louis XV of France and early fashion icon (b. 1721)
1776 - Balthasar Beschey, Flemish painter (b. 1708)
1808 - Hubert Robert, French landscape painter (b. 1733)
1865 - Abraham Lincoln, American politician, 16th President of the United States (b. 1809)
1898 - Kepa Te Rangihiwinui, Maori military leader
1901 - Juan Manuel Blanes, Uruguayan painter (b. 1830)
1906 - Manuel Domínguez-Sánchez, Spanish painter (b. 1840)
1912 - Francis Davis Millet, American genre painter. Died on the Titanic, heroically, they say. (b. 1846)
1915 - Rupert Brooke, English poet (b. 1887)
1943 - Aristarkh Lentulov, Russian artist (b. 1882)
1949 - Wallace Beery, American actor (b. 1885)
1958 - Estelle Taylor, silent film star (b. 1894)
1962 - Clara Blandick, American actress (b. 1880)
1975 - Richard Conte, American actor (b. 1910)
1983 - John Engstead, American photographer (b. 1909)
1990 - Greta Garbo, Swedish actress (b. 1905) (see the tipple jar)
1998 - Pol Pot, Cambodian dictator (b. 1925)
2000 - Edward Gorey, American illustrator (b. 1925)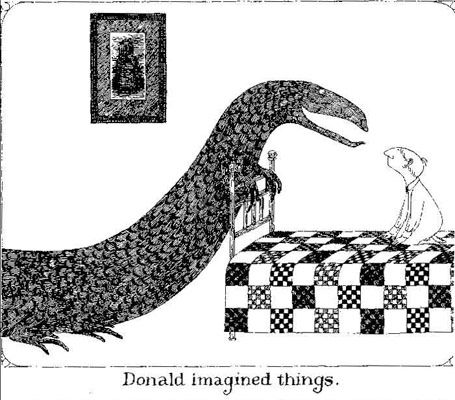 2001 - Joey Ramone, American singer-songwriter and musician (The Ramones and Sniper) (b. 1951)
2008 - Sean Costello, American singer-songwriter and guitarist (b. 1979)
Today is
Jackie Robinson Day
Tax Day
National Glazed Spiral Ham Day
Rubber Eraser Day
Titanic Remembrance Day
Patriot's Day
Take a Wild Guess Day