It'll be an icy day in Hades when I earn enough to pay significant amounts of taxes. Not that I don't pay a significant portion of my income, because I do - between federal and state income taxes, medicare/medicaid, social security, property taxes, ad valorem taxes, and sales taxes, I pay about 46% of my income to taxes. That's still an insignificant amount in the larger picture. I know wealthy people who pay more for a single meal than I pay in taxes.
But First, A Word From Our Sponsor:
Top Comments recognizes the previous day's Top Mojo and strives to promote each day's outstanding comments through nominations made by Kossacks like you. Please send comments (before 9:30pm ET) by email to topcomments@gmail.com or by our KosMail message board. Just click on the Spinning Top™ to make a submission. Look for the Spinning Top™ to pop up in diaries posts around Daily Kos.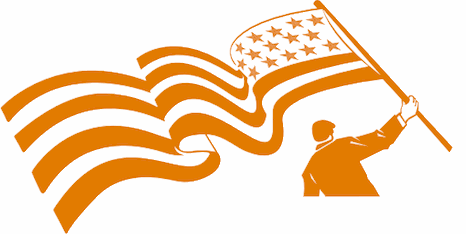 Make sure that you include the direct link to the comment (the URL), which is available by clicking on that comment's date/time. Please let us know your Daily Kos user name if you use email so we can credit you properly. If you send a writeup with the link, we can include that as well. The diarist poster reserves the right to edit all content.
Please come in. You're invited to make yourself at home! Join us beneath the doodle...
Still, I am glad to pay my taxes because technically, they pay for such things as well-paved roads, utilities, health care, communications, fire prevention and control, police services (I can't say protection because police no longer protect, they patrol and arrest and guard and provide detective services, but not protection, not when they are taught everyone is a suspect who just hasn't been caught yet, but the other services can be useful and hey, a large number of my family are in law enforcement...), military, space (now there's a worthy endeavor for my taxes!), and the salaries and support for all the other services we use - driver's licenses, retail regulations, import inspections. courts of laws, food safety, consumer protections, banking protections (so the laws have sort of fallen flat on that lately, but we can get it back if we just stay firm), permits so stupid people don't give you trouble when you do fun stuff, and yes, the salaries of politicians.
That money goes a long way and covers many things - many things I use on a daily basis without giving it a single thought. It's all there for me, and all I have to do is pay for it to be there. I don't have to personally maintain it, build it, expand it, work in freezing conditions to get it functioning, or anything. I know my house was inspected and meets certain minimum criteria. I know I have the right to redress wrongs done to me. Sometimes I have to wait in lines, but that's a small annoyance for all the good I get, and the people who issue those permits, keep those records, dig those ditches and pour that road tar deserve the pay the receive and more.
There's so much that my pittance of taxes covers that I am thrilled to pay it. I just wish I earned more so I could both pay more in taxes and have more to keep for personal things like housing, transportation, food, vacations, clothing, savings, and indulging in my expensive hobbies.
So I celebrate April 15th as a day when I've done my duty to my country, my family, and me. Yeah, it's all about me.
So here's how I celebrate Tax Day,seeing as Martha Stewart seems to have left this holiday out of her repertoire. Sometimes I celebrate with friends and family and sometimes alone, but I always celebrate.
Decor:
shredded play money (come on, who is rich enough to shred real money?) - this is fun to pile in boxes to run your hands through, sometimes with evil cackling.
flags and patriotic bunting, red white and blue decor - self-explanatory - use your July 4th decorations!
money printed napkins (I have some fabric ones) - plates, and cups, too if you have them. Or use green ones to simulate money.
tax form origami "men" - come on, playing games with the IRS men is such fun! Overworked IRS man, spitwads at the revenoor, battling tax refunds, the possibilities are awesome.
chocolate coins because who doesn't love eating money? Bubble gum coin, if you can find them, can be substituted. Also, bags of gold nuggets bubble gums or candies, also if you can find them.
Activities:
Play Pin the Tax Form on the IRS agent: We use a silhouette from a gun range because it's cheap and man sized, and unroll a sheet of cork behind it. We use the work sheet IRS forms, but any IRS forms will do, even photocopied ones. Winner gets a certificate suitable for framing ("I stuck it to the IRS Man")
Most Ludicrous Legit Tax Write-Off Contest: everyone writes the most ludicrous, but legal, tax-write-off they can think of, places it on a board, and then people vote (we put them on a poster board and make tally marks. Multiple choices are allowed, but you can only vote for each write-off once. The winner gets a stack of Terramer coins.
Play Tax Trivial Pursuit: Make up game cards with questions and answers, use a regular trivial pursuit board. There is no official Taxpayers edition. There are 6 categories: Procedures, General, Deductions, Credits, Income, Forms. We use the IRS website to create the cards, but it helps if you have a real Tax Agent to refine the questions and answers. Winner gets a fancy pen.
Play Monopoly. Winner gets a bank bag with monopoly cash in it.
Watching "Stranger than Fiction", "The Young Philadelphians", "The Firm", "The Mating Game", "You Can't Take It With You", and any version of Robin Hood.
Food:
Snacks and appetizers: Wonton "money bags", pay day candy bars, Chex Mix
Soup: A Chicken in Every Pot Soup (your favorite chicken soup), Ramen, Pho (Pho ga is my fave), or pretty much any soup
Entree: Po'boy sandwiches, chili mac or tuna mac casserole, dollar patties (silver dollar sized tuna or salmon or chicken patties, served with a golden hollandaise sauce), Amish Poor man's Steak, or something else you consider suitable
Sides: Carrot coins, zucchini "dollar bills" (shave the zucchini into ribbons and steam), "shredded money" coleslaw, a mess o' greens (I blend turnip, mustard, spinach, and collards), baby corn on the cob,
Dessert: Gold leaf brownies (make your favorite brownies, and press edible gold leaf on the top), profiteroles, financiers
Beverages:
Uncle Sam (the most complicated of the drinks...appropriate, given how complex our nation is.)
1 oz. fresh lime juice
3/4 oz. agave mix (mix 1/2 water and 1/2 light or amber agave syrup)
2/3 oz. red pepper purée (or muddle 3 slices red pepper)
muddled cucumber
2 dashes orange bitters
hickory salt (optional)
2 oz. Ultimat Vodka (optional)
In cocktail shaker, muddle 1 cucumber disc. Build rest of ingredients. Add ice. Hard shake for 10 seconds. Rim half the glass with hickory salt (optional). Double-strain on ice in double old fashioned or rocks glass.
The Money Maker
Combine
1/4 ounces pear-flavored vodka,
1/2 ounce green melon liqueur
the juice of 1/2 lemon in a cocktail shaker with
ice.
Shake, then strain into a chilled short glass. Garnish with a lime twist and a lemon wedge.
IRS Blues Martini
Combine
1 1/2 ounces citrus-flavored vodka
1/2 ounce blue curaco
3 ounces lemonade in a cocktail shaker with
ice.
Shake, then strain into a chilled martini glass. Garnish with a lemon wedge.
Too Poor to Drink Drink
½ oz. barbecue sauce
1½ oz. pickle juice
12 oz. can Miller High Life Beer (use bottled if you can't find the cans)
Fill a tall glass with ice. Whisk barbecue sauce and pickle juice and pour in glass. Top with beer. Rinse your mouth with remaining beer if necessary. (Trust me, it's not near as bad as it sounds.)
So, mix up one of the drinks, grab a bag of Chex Mix and enjoy tonight's Tops: Top Comments, Top Mojo, and the ever lovely Picture Quilt:
TOP PHOTOS
April 14, 2013
Enjoy jotter's wonderful PictureQuilt™ below. Just click on the picture and it will magically take you to the comment that features that photo. Have fun, Kossacks!