Interrogatories
Did you ever star in a school play?
Have you ever joined a fan club, and if so, whose?
If you came with a warning label, what would it say?
It's National Stress Awareness Day. What is your biggest stressor these days?
Mushrooms - Sauteed, raw, or not at all?
The Twitter Emitter
The slippery slope fallacy seems like fun.Here goes: If we prevent gay people getting married, soon we'll be preventing straight people.

— Ian Rennie (@theangelremiel) April 14, 2013
Being pro-choice doesn't mean that you'd have an abortion. It just means you think the choice is yours, not the government's. #TrustWomen

— Stronger Together (@UniteBlue) April 15, 2013
Cutting Social Security is like me not feeding my 3-yr old so I can buy another pair of expensive black shoes. bit.ly/17qZhLO

— Lipstick Liberal (@LipstickLibShow) April 15, 2013
If buying a gun was as difficult as now getting the morning after pill is, we'd be safe.

— Elayne Boosler (@ElayneBoosler) April 15, 2013
What if we raised our children to have values& empathy-not b/c of fear of God or a prize of heavenbut just b/c it was right?

— Sarah Silverman (@SarahKSilverman) April 15, 2013
I visited the Anne Frank house over the weekend, and wrote in the guestbook: "Disappointed that Justin Bieber isn't still here."

— Harry Shearer (@theharryshearer) April 15, 2013
Somebody give that man a hand #GameOfThrones

— slackadjuster (@slackadjuster) April 15, 2013
It's a lot of pressure being the only person in your entire country who has freedom of speech.

— KimJongNumberUn (@KimJongNumberUn) April 12, 2013
Twitter does its best work in the first five minutes after a disaster, and its worst in the twelve hours after that.

— Matt Roller (@rolldiggity) April 15, 2013
I haven't seen right wing gun and terror nuts this happy since Huckabee released his free squirrel pie recipe.

— Jeff Gauvin (@JeffersonObama) April 16, 2013
On This Day
In 1818, the United States Senate ratified the Rush-Bagot Treaty, which established the border with Canada.
In 1908, Natural Bridges National Monument in Utah was established.
In 1919, Gandhi organized a day of prayer and fasting in response to the killing of Indian protesters in the Amritsar Massacre by the British.
In 1947, the term "Cold War" was coined by Bernard Baruch to describe the relationship between the United States and the Soviet Union post-WW2.
In 1962, Walter Cronkite became lead anchor for CBS Evening News.
In 1964, the Rolling Stones' self-titled debut album was released in the UK.
In 1992, the House ethics committee listed 303 current and former lawmakers who had overdrawn their House bank accounts.
In 2007, gun-wielding student Seung-Hui Cho killed 32 and injured 23 at Virginia Tech before committing suicide.
Born on This Day
1635 - Frans van Mieris the Elder, Dutch painter (d. 1681)
1646 - Jules Hardouin Mansart, French architect (d. 1708)
1647 - Matthijs Naiveu (or Neveu), Dutch painter (d. 1726) (see Tipple Jar)
1755 - Louise Élisabeth Vigée Le Brun, French painter (d. 1842)
1808 - Caleb Blood Smith, American journalist and politician, 6th U.S. Secretary of the Interior (d. 1864)
1808 - Amaury Duval, painter (d. 1885)
1821 - Ford Madox Brown, English painter (d. 1893)
1844 - Anatole France, French writer, Nobel Prize laureate (d. 1924)
1867 - Wilbur Wright, American aviation pioneer (d. 1948)
1886 - Margaret Woodrow Wilson, American daughter of Woodrow Wilson (d. 1944)
1889 - Charlie Chaplin, English actor, director, and composer (d. 1977)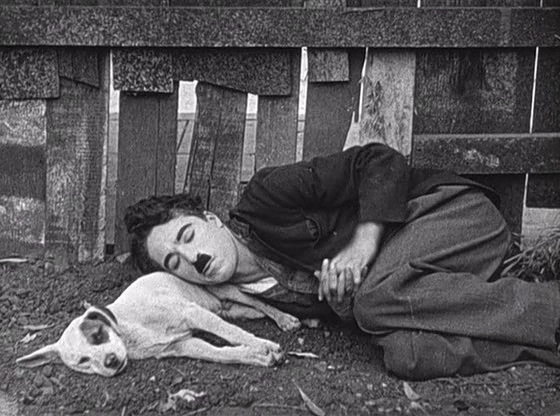 1904 - Fifi D'Orsay, Canadian actress (d. 1983)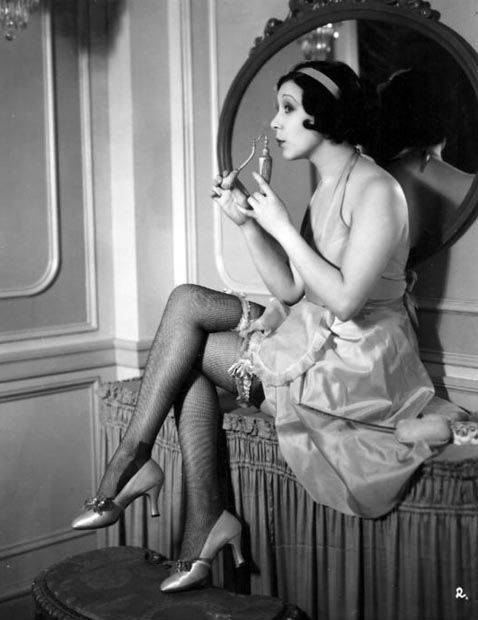 1908 - Ray Ventura, French bandleader (d. 1979)
1912 - Garth Williams, American illustrator (d. 1996)
1915 - Joan Alexander, American actress (d. 2009)
1921 - Peter Ustinov, English actor (d. 2004)
1924 - Henry Mancini, American composer (d. 1994)
1924 - Rudy Pompilli, American musician (Bill Haley & His Comets) (d. 1976)
1927 - Edie Adams, American actress and singer (d. 2008)
1927 - Pope Benedict XVI
1939 - Dusty Springfield, English singer (The Lana Sisters and The Springfields) (d. 1999)
1943 - Dave Peverett, English musician (Foghat and Savoy Brown) (d. 2000)
1947 - Gerry Rafferty, Scottish musician and songwriter (The Humblebums and Stealers Wheel) (d. 2011)
1949 - Ann Romney, American horse rider, wife of Mitt Romney
1952 - Bill Belichick, American football coach (or Belicheat, as Hedwig calls him)
1953 - Peter Garrett, Australian singer and politician (Midnight Oil)
1962 - Ian MacKaye, American musician (Fugazi and Minor Threat)
1964 - Dave Pirner, American singer-songwriter, musician, and producer (Soul Asylum)
1965 - Jon Cryer, American actor
1965 - Martin Lawrence, American actor and comedian
1971 - Selena, American singer-songwriter (d. 1995)
1973 - Akon, American singer and song writer
1974 - Mat Devine, American singer-songwriter, musician, actor, and author (Kill Hannah)
1975 - Sean Maher, American actor
Died on This Day
1641 - Domenico Zampieri "Domenichino", Italian painter (b. 1581)
1645 - Tobias Hume, English soldier, viol player, and composer (b. 1569)
1756 - Jacques Cassini, French astronomer (b. 1677)
1783 - Christian Mayer, Czech astronomer (b. 1719)
1817 - Martin Drölling, French academic painter (b. 1752)
1825 - Henry Fuseli, Swiss/British painter (b. 1741)
1828 - Francisco Goya, Spanish painter (b. 1746)
1850 - Marie Tussaud, French-English artist, founded the Madame Tussauds Wax Museum (b. 1761)
1859 - Alexis de Tocqueville, French historian (b. 1805)
1879 - Jacob Jan van der Maaten, Dutch painter (b. 1820)
1879 - Bernadette Soubirous, French mystic and Saint (b. 1844)
1932 - Walter Launt Palmer, American painter (b.1854)
1946 - Arthur Chevrolet, Swiss race car driver and automobile designer (b. 1884)
1958 - Rosalind Franklin, English chemist (b. 1920)
1965 - Floris Jespers, Belgian painter (b.1889)
1968 - Fay Bainter, American actress (b. 1893)
1968 - Edna Ferber, American author (b. 1885)
1978 - Richard Lindner, American painter (b. 1901)
1991 - David Lean, English director (b. 1908)
1992 - Neville Brand, American actor (b. 1920)
1994 - Ralph Ellison, American writer (b. 1913)
2005 - Kay Walsh, English actress (b. 1911)
2008 - Joseph Solman, American painter (b. 1909)
2010 - Daryl Gates, ex-Los Angeles police chief, (b. 1926)
Today is
World Voice Day
Empancipation Day (Washington D.C.)
One Day Without Shoes Day
National Stress Awareness Day
National Library Workers Day
National Eggs Benedict Day
Day of the Mushroom
National Baked Ham with Pineapple Day