I know he's getting his share of attention lately, with the trespassing charges filed against him by his ex-wife, by his inconsiderate acts in surprising his kids with the presence of his mistress at his primary election victory ... the temptation may be to discount it as just another in a seemingly endless series of South Carolina political fiascos.
(There are a number of fine diaries on Sanford up right now. From blue aardvark, here, ericlewis0 here and David Nir on the front page, here. And others, also fine and worthwhile!)
It is difficult, as a South Carolinian, to describe the magnitude of problems Mark Sanford caused during his tenure as governor. One reason it is difficult, of course, is that his successor is at least as bad, so the contrast isn't as striking as it otherwise would be.
More below! But, first, a word from our sponsor ...
Top Comments recognizes the previous day's Top Mojo and strives to promote each day's outstanding comments through nominations made by Kossacks like you. Please send comments (before 9:30pm ET) by email to topcomments@gmail.com or by our KosMail message board. Just click on the Spinning Top to make a submission. Look for the Spinning Top to pop up in diaries around Daily Kos.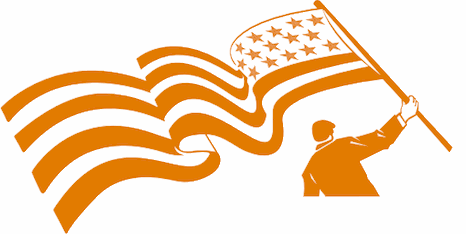 Make sure that you include the direct link to the comment (the URL), which is available by clicking on that comment's date/time. Please let us know your Daily Kos user name if you use email so we can credit you properly. If you send a writeup with the link, we can include that as well. The diarist reserves the right to edit all content.
Please come in. You're invited to make yourself at home! Join us beneath the fleur de kos...
That isn't a coincidence. History tells Republicans that all they have to do is win a primary to win elective office in this state. More than half the citizens walk into the voting booth, lips pursed in anger and hatred, and they click the straight ticket button, finalize their vote, and walk out, content they've thoroughly fvck'd over women, blacks, Hispanics, gays, the elderly and the poor, to the maximum extent possible in a single election ...
I worked as a poll watcher in a recent election. I did not think of doing this until the day was over, but I realized in retrospect that I could have provided the tally at my polling place just from the energy projected by the voters who came through. Democrats, with few exceptions, had a humanity in their faces, a generosity of spirit that few, if any, Republicans could match. I believe I would have gotten it within five votes, had I done that from the beginning of the day.
It's funny (not ha-ha funny, but funny weird), but Presidents don't usually run for any elective office once their presidencies end ... and governors don't usually run for a seat in the House of Representatives after their governorship ends ... but Sanford is an unusual case. His time in office ended with his marriage, his family and his reputation in shambles. Most would have run from any further public involvement in politics. Not him. He's back.
It isn't about serving the people of South Carolina, it isn't about serving our nation. It is about his own ego, pure and simple. He can do anything he wants, anytime he wants, and he is sure his upcoming election to Congress will prove that yet again.
Let's tell him no. That his state does not want or need him, and the country CERTAINLY does not want or need him.
You can donate to Elizabeth Colbert Busch's Congressional campaign at ActBlue. (I have made a contribution tonight, and I hope you can too!)
One final thing ... Sanford's run in South Carolina offers greater possibilities for Democrats than just in South Carolina. The NRCC dumped him today, but it doesn't change the fact that he's 'back' because REPUBLICANS wanted him back. He may be in the process of being 'dumped' by many Republicans, but it reflects TERRIBLY on their judgment and their intelligence that he got this far. Any idiot could see that re-opening the door to that man was a stupid idea. (Jenny Sanford won't do it.)
There is no public good that he has the slightest interest in serving. Money is far more important to him than any subset of the electorate, more important than people. He does not WANT to help. He wants to insure that ZERO help is forthcoming. It really is that simple.
His incompetence isn't his alone, however. It is his party's, as well. And he is such an example, he can be used against Republicans nationwide. And should be.
Thanks for visiting tonight! On to tonight's comments!

From bgblcklab1:


This comment from ManhattanMan suggests that corporations need to put up or shut up!
From mdmslle (I believe?! My apologies if this attribution is incorrect.):


blueaardvark nails it in FP diary about Rand Paul!
(You will need to read this comment from darthstar and this followup comment from ZedMont to have the context.)
Top Mojo for 4/16, courtesy of
mik
!
1) As I Recall Progressives Broke Strongly w Mr. by Gooserock — 241
2) Disagree without being disagreeable by dopper0189 — 174
3) Considering how he kept and enhanced by Puddytat — 146
4) Centrists are conservatives by Dallasdoc — 138
5) Oh yes, the "purity police" by Big River Bandido — 125
6) Reposting from a Couple of Years Ago by JekyllnHyde — 124
7) I completely agree--I hate the change by poco — 107
8) Thank You to All who Cosigned by shanikka — 104
9) There is absolutely no excuse . . . by Aji — 96
10) More secrets, and he's not done yet. by dkmich — 95
11) I hope enough people overcome their fear... by bobswern — 94
12) ? by corvo — 93
13) That's good. I hope more Dems by TomP — 92
14) Needed: More Civility by JekyllnHyde — 90
15) Snatching defeat from jaws of victory--never saw by RFK Lives — 90
16) Shanikka is in the hospital by Denise Oliver Velez — 79
17) Please add my signature to this by Its the Supreme Court Stupid — 77
18) I could not recommend by vcmvo2 — 75
19) It was made clear ages ago that the by second gen — 73
20) Important story by marykk — 73
21) Now here is what actually happened: by Tortmaster — 72
22) HR'd for accusing racism where there isn't any. by Rick Aucoin — 71
23) please add my name, and thank you for doing this.. by vmm918 — 70
24) 'Cold Mountain' quote: by indie17 — 70
25) Economic issues are social issues by Dallasdoc — 67
26) For what its worth by left rev — 66
27) I think that your fondness is well-placed. But by Susan G in MN — 65
28) I noticed that immediately by Ellid — 64
29) Co-signed by Actbriniel — 64
30) Attempt At Preemptive Spin by stevemb — 64
Top Pictures, courtesy of
jotter
!