This is a diary about the recommendation I received for a Daily Kos diary I wrote that gives me the greatest pride. It happened in 2007. It's a bit daunting to think back. At all the fine times, at all the gratifying and educational exchanges.
More below! But, first, a word from our sponsor ...
Top Comments recognizes the previous day's Top Mojo and strives to promote each day's outstanding comments through nominations made by Kossacks like you. Please send comments (before 9:30pm ET) by email to topcomments@gmail.com or by our KosMail message board. Just click on the Spinning Top to make a submission. Look for the Spinning Top to pop up in diaries around Daily Kos.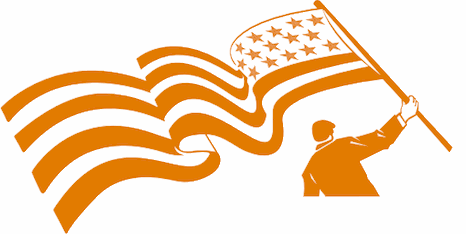 Make sure that you include the direct link to the comment (the URL), which is available by clicking on that comment's date/time. Please let us know your Daily Kos user name if you use email so we can credit you properly. If you send a writeup with the link, we can include that as well. The diarist reserves the right to edit all content.
Please come in. You're invited to make yourself at home! Join us beneath the fleur de kos...
I have gotten some good recommendations before. I know that Meteor Blades, easily one of the most respected writers on Daily Kos, sometimes recs my diaries. It has happened that he has also commented in them, though usually not on the diary's topic. That is perfectly fine, of course. I am deeply honored by his recs, and by his participation, when he chooses or is able to do so. My feeling is that his recommendations are in support of community-building on Daily Kos. I believe in that, too. I sometimes recommend diaries for that purpose, as well.
And one time kos quoted me twice in a single FP diary when dK4 was going live. That was pretty cool! He did that without rec'ing or commenting in the diary, however. But the rec I am writing about tonight would still have topped a rare kos rec, for me. Particularly since the Kossack in question also took the time to comment in the comment threads. I got a rec AND topical engagement. Amazing.
It happened in a diary I wrote outside of Top Comments (most rare, for me!), about an incident which upset me as much as anything I have ever encountered. It still upsets me on deep levels. If anything, conservative regard for the children of our world is worse than it was five years ago. They won't OWN that. They won't admit it, they won't face its consequences.
George Lakoff talks a great deal about conservatives' framing of issues, for their political advantage, and how many extremely important things are completely ignored and glossed over in their cowardly framing. An example we've seen recently is the Iraq War. They quickly changed their tune when that war began, talking suddenly about 'liberating the Iraqi people,' where that had never been mentioned in the run up to the war, had never been a goal. When preparing for the war, they didn't give a damn about the Iraqis. And even during, their self-serving framing made it sound like they were doing the Iraqis a favor, 'liberating' them, when tens (if not hundreds!!) of thousands of them were killed in the military actions. Liberated into death?! Those killed do not fit in the frame, so, to supporters of THAT administration, they don't exist, never existed. They were killed twice, once in the military conflict, and again in their removal from the history of the world for all time.
In the diary I wrote that received my proudest rec, I reported that a very young child was killed by his father. But it was also a diary about the children of our world, the ones that existed for conservatives before they were born, but never after.
The recommendation came from Dr. William F. Harrison. If you don't know his name, you should. He is dead now, but his spirit lives on. Thank you for recommending my diary, Dr. Harrison. From the bottom of my heart.
Meteor Blades wrote a great tribute diary to Dr. Harrison.
Dr. Harrison's diaries on Daily Kos may be found here. No one else could have articulated what he did. Even today no one could. May his words live on.
The website listed in his profile is no longer there. Here is the last version of his website, from the Wayback Machine.
Here is a picture of his website when it was still active.
This is a link to a page of articles he had posted at his website. I believe all of those have been archived by the Wayback Machine and remain available for reading.
Here is the diary Dr. Harrison wrote upon the murder of his friend, Dr. George Tiller.
(Please keep in mind, old diaries remain recommendable! I realize Dr. Harrison will not know, but you will know. And it's a way of honoring, in our fine Daily Kos culture.)
I had the highest regard for Dr. Harrison. He fought super important battles, battles that today have other champions, with other life experiences. But his spirit lives on, and hopefully tonight will help you remember that fine man.
On to tonight's comments!

From noweasels:


Thank you, Laurence Lewis for this well-deserved shout-out to our Boston kossacks. Wicked awesome.
From Avila:


Hello, I don't do this very often, but may I submit for your consideration, please, the following? In The Baculum King's diary, Mokurai's explanation is elegant and concise.
From commonmass:


In tonight's special Saturday edition of Cheers and Jeers, indie17 offers this deeply moving response to the passage of a marriage equality bill in the New Zealand parliament last week.
From BentLiberal (This comment was submitted last night a bit late for inclusion, but e're happy to include it tonight):


Trix uncovers the secret plot behind the Boston Marathon case.
From BeninSC:


Flagged by raincrow, BobBlueMass highlights the importance of ... motivation, in the pursuit of bad guys. I consider it an indictment of the Bush administration, with its miserable priorities.

Flagged by One Pissed Off Liberal, this comment by garrickbeck honored a fine Kossack who has left us, Ben Masel, in OPOL's fine diary doing the same. (There are quite a few fine comments in that diary's comment threads, please do not consider this recommendation as being exclusive. It isn't.)

Flagged by SeaTurtle, this comment by SottoVoce skewers CNN and their ... less than exemplary news coverage.

Flagged by gchaucer2, this comment by Greg Dworkin is a hilarious embedded video.
Top Mojo for yesterday, April 19th, first comments and tip jars excluded. Thank you
mik
for the mojo magic! For those of you interested in How Top Mojo Works, please see his diary
FAQing Top Mojo
.
1) I'm making fun of the idiots who are saying by weatherdude — 298
2) Appalling by pat of butter in a sea of grits — 202
3) "Privatization" is a straw man by Thomas Twinnings — 175
4) Having no moral compass by Steveningen — 145
5) Sorry for jumping on you, weatherdude... by Trix — 143
6) It's okay. by weatherdude — 137
7) BLEVE by jakedog42 — 126
8) Of Mice and Men by JekyllnHyde — 117
9) I live close to the areas of investigation and by Boston Beans — 112
10) The Republicans are worse by Dallasdoc — 109
11) Cheers to the City of Boston by JekyllnHyde — 103
12) You're Welcome Everyone. by Gooserock — 102
13) This by Susan from 29 — 97
14) What could go wrong !?!?! by indycam — 95
15) Borowitz: by SottoVoce — 92
16) ... by blueyescryinintherain — 91
17) Counterpoint by Dallasdoc — 85
18) That's not Bush by Dallasdoc — 85
19) Whoa did you hit my button by greenbell — 85
20) "When tens of thousands protest" oh, right by Ponder Stibbons — 82
21) Yeah, I know. by weatherdude — 82
22) Please, please by RoCali — 82
23) Carlos Arredondo is a hero. by Brian A — 82
24) and as law enforcement goes door to door by Laurence Lewis — 78
25) If we don't mandate that marathoners... by BenderRodriguez — 77
26) Ever notice that for voters... by markthshark — 76
27) Really???? by Court Jester — 76
28) nod by Nina Katarina — 75
29) Can I just say one thing? by Dartagnan — 73
30) Ummm... by Trix — 73
31) When they scream that Obama doesn't by weatherdude — 73
Tonight's Top Pictures, courtesy of
jotter
!