Interrogatories
If you had a Spirit Animal/Power Animal/familiar, what would it be?
Do you have a lucky number?
TV: Cable or Satellite or just plain broadcast?
Internet: Dial-up, DSL, Cable or Satellite?
The Twitter Emitter
This includes the best of the tweets during the manhunt last week:
Boston Bombing: a conspiracy by President Obama to take away your pressure cookers.

— A. Deno Vir, MD PhD (@Adenovir) April 18, 2013
Why are these morons on CNN still on the air and still talking? Better question, why am I watching CNN?

— Steve Weinstein (@steveweinstein) April 18, 2013
Why won't White People denouce the violence from these white terrorists?!?

— Jeff Fecke (@jkfecke) April 18, 2013
Today I learned that as long as you start out your news report with, "We are hearing..." that you can say pretty much anything after that.

— Fake Dispatch (@Fake_Dispatch) April 19, 2013
RT @hijinksensue: "We don't have any more information so we're just going to be quiet for a few minutes." - No cable news network ever.

— Ray Radlein (@Radlein) April 19, 2013
Area Reporter Totally Bluffs Knowledge of Chechen Terrorism Based on History Channel Thing He Saw One Time

— daveweigel (@daveweigel) April 19, 2013
. @hayesbrown OMG! The perpetrators are Caucasian! Always was something something fishy about them Caucasians...

— Jill Groce (@AuntJill) April 19, 2013
I DON'T UNDERSTAND WHICH SEASON OF 24 THIS IS.

— FakeSarahPalin (@FakeSarahPalin) April 19, 2013
Somewhere out there Boehner and Cantor are screaming, "stop the search for the killer, we can't afford it"

— Ron Perlman (@perlmutations) April 19, 2013
How far is Chechnya from Uzbeki-beki-beki-stan-stan?

— McKay Coppins (@mckaycoppins) April 19, 2013
This situation is going to end up making Dzhokhar a relatively unpopular name.

— God (@TheTweetOfGod) April 19, 2013
He's nineteen. Wait till midnight and you can lure him out with a Cool Ranch Doritos Loco Taco on a string.

— TBogg (@tbogg) April 19, 2013
"Step aside, officers. I'm from Reddit."

— Luke Zimmermann (@lukezim) April 20, 2013
BREAKING: NATION CHEERS END OF CNN'S COVERAGE

— Andy Borowitz (@BorowitzReport) April 20, 2013
Remember when you watched 24 and you were like, "how can all that shit happen in one day?"

— Justin Robert Young (@JustinRYoung) April 20, 2013
i hope the tea party learned that boston, massachusetts is why we need government & west, texas is why we need government regulations

— Calvin (@Calloy811) April 20, 2013
I'm shocked that the suspect wasn't captured by the free market and private citizens exercising their second amendment rights.

— Miles Kurland (@Malacandra) April 20, 2013
Interesting to know that our Senate just voted to allow guys like this to legally buy guns without a background check

— John Legend (@johnlegend) April 20, 2013
I think Roof Guy should make a public statement.

— Brian Beutler (@brianbeutler) April 20, 2013
On This Day
In 1864, Congress passed the Coinage Act of 1864, which required that the inscription In God We Trust be placed on all coins minted as U. S. currency.
In 1876, the first ever National League baseball game was played in Philadelphia.
In 1954, Witness testimony and live television coverage of the Army-McCarthy Hearings began.
In 1964, the first season of the 1964-1965 New York World's Fair opened.
In 1970, Earth Day was celebrated for the first time.
In 1977, optical fiber was first used to carry live telephone traffic.
In 1993, Version 1.0 of the Mosaic web browser was released.
In 1998, Animal Kingdom opened at Disney World resort in Florida.
In 2000, armed immigration agents seized 6 year old Elian Gonzalez from his relatives' home in Miami; he was later reunited with his father in Cuba
In 2004, soldier/football player Pat Tillman was killed in an incident of "friendly fire" that was initially covered up.
Born on This Day
1451 - Isabella I of Castile (d. 1504)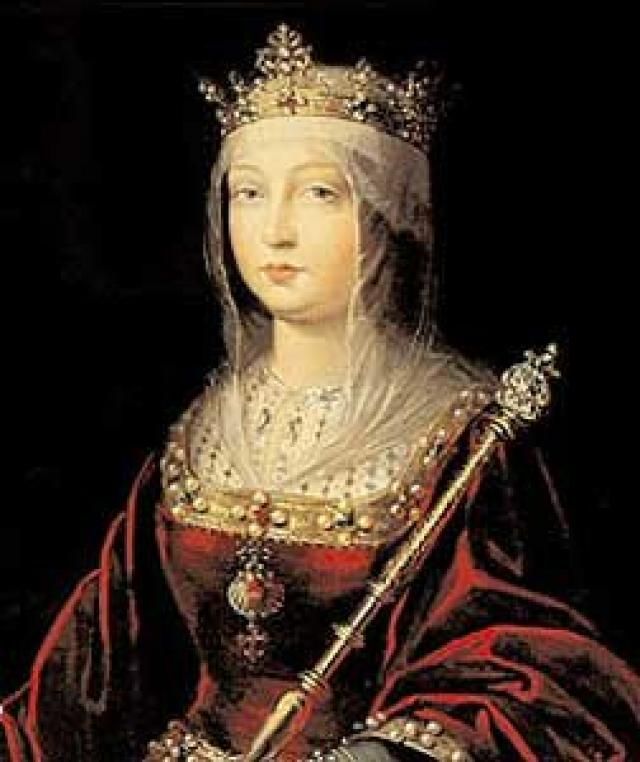 1610 - Pope Alexander VIII (d. 1691)
1707 - Henry Fielding, English author (d. 1754)
1724 - Immanuel Kant, German philosopher (d. 1804)
1822 - Bengt Nordenberg, Swedish painter (d. 1902)
1846 - Henry Woods, British painter (d. 1921)
1860 - Ada Rehan, American actress (d. 1916)
1870 - Vladimir Lenin, Russian revolutionary (d. 1924)
1891 - Nicola Sacco, American anarchist (d. 1927)
1891 - Belle Bennett, American actress (d. 1932)
1892 - Vernon Johns, American civil rights activist (d. 1965)
1899 - Vladimir Nabokov, Russian novelist, professor, and lepidopterist (d. 1977)
1904 - J. Robert Oppenheimer, American physicist (d. 1967)
1916 - Yehudi Menuhin, American-Russian violinist and conductor (d. 1999)
1922 - Richard Diebenkorn, American painter (d. 1993)
1922 - Charles Mingus, American jazz musician, composer, and bandleader (d. 1979)
1923 - Bettie Page, American model (d. 2008)
1927 - Laurel Aitken, Jamaican singer (d. 2005)
1935 - Paul Chambers, American jazz bassist (Miles Davis Quintet) (d. 1969)
1937 - Jack Nicholson, American actor, film director, producer and writer
1943 - Janet Evanovich, American writer
1946 - John Waters, American filmmaker
1950 - Peter Frampton, English singer-songwriter, musician, and producer (The Herd and Humble Pie)
1951 - Paul Carrack, English singer-songwriter and musician
1952 - Marilyn Chambers, American porn actress (d. 2009)
1966 - Fletcher Dragge, American guitarist and producer (Pennywise)
1967 - Sheryl Lee, American actress
1974 - Shavo Odadjian, Armenian-American musician and songwriter (System of a Down and Achozen)
1977 - Aaron Fink, American musician (Breaking Benjamin and Lifer)
Died on This Day
296 - Pope Caius
536 - Pope Agapetus I
1616 - Miguel de Cervantes, Spanish writer (b. 1547 (assumed))
1778 - James Hargreaves, English inventor, invented the Spinning Jenny (b. 1720)
1821 - John Crome "Old Crome", British painter of landscapes (b. 1768)
1929 - Henry Lerolle, French painter (b. 1848)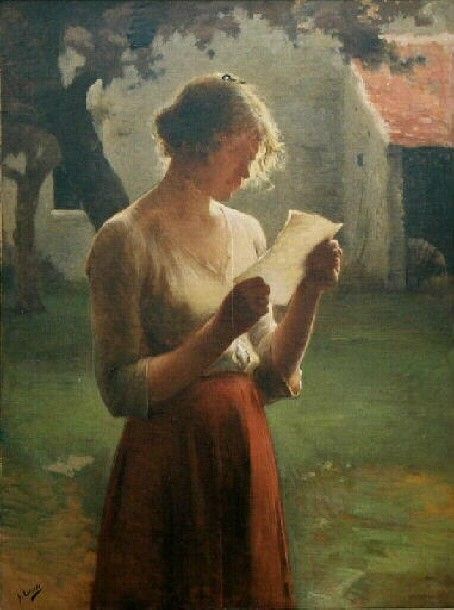 1945 - Käthe Kollwitz, German artist (b. 1867)
1946 - Lionel Atwill, English actor (b. 1885)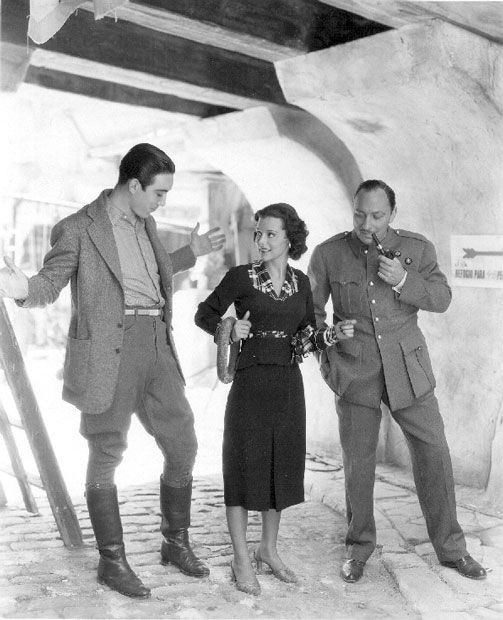 1946 - Harlan F. Stone, American lawyer and jurist, Chief Justice of the Supreme Court (b. 1872)
1978 - Will Geer, American actor (b. 1902)
1980 - Jane Froman, American actress (b. 1907)
1983 - Earl Hines, American jazz pianist (b. 1903)
1984 - Ansel Adams, American photographer (b. 1902)
1988 - Irene Rich, American actress (b. 1891)
1994 - Richard Nixon, American politician, 37th President of the United States (b. 1913)
1995 - Maggie Kuhn, American activist, founder of the Gray Panthers movement (b. 1905)
1996 - Erma Bombeck, American humorist and writer (b. 1927)
2002 - Linda Lovelace, American porn actress (b. 1949)
2006 - Alida Valli, Italian actress (b. 1921) (see Tipple Jar)
2007 - Juanita Millender-McDonald, American congresswoman (b. 1938)
Today is
Earth Day
International Mother Earth Day
National Jelly Bean Day
Girl Scout Leader Day