Good morning, and is it safe to go out yet? Welcome to Saturday Morning Garden Blogging.
We're getting suspicious of nice weather here in Denver. Our average temperature for the month of April has been over 8° colder than normal — since the beginning of the month we'd get a few nice days, and think it was time to contemplate basking in the sun.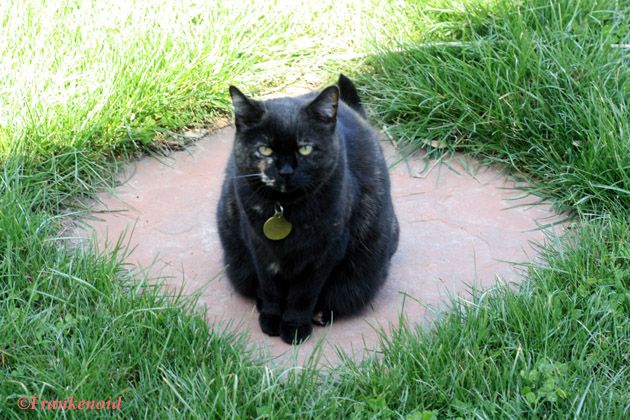 Only to look around and see storm clouds gathering.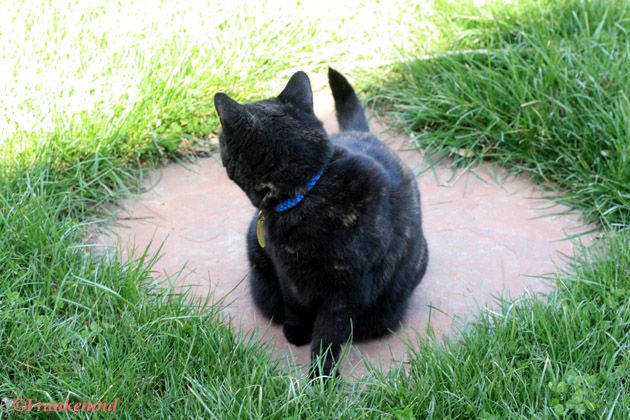 This week we seem to have the prospect of continuing warm weather — the weatherpersons say the jet stream has moved back north, and our warm-up will send us headlong into spring.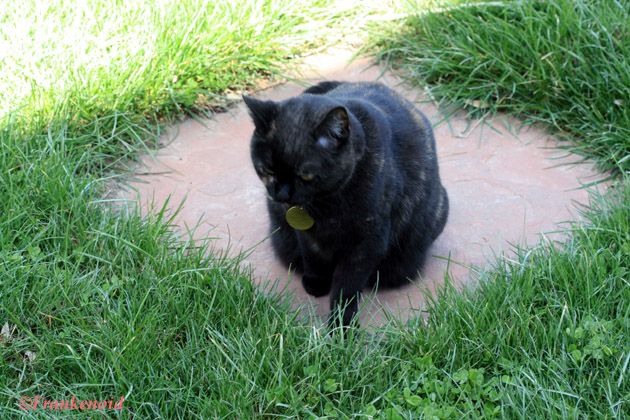 But I'm with Arwen. I'm not so sure — this spring has played us false too damned many times.

Essentially, I lost the mid-season bloomers of the spring bulb garden. The standard daffodils and early tulips either had their buds freeze-dried or their stems smashed and broken. What flowers opened had edges burned by the cold.
However, some of the later blooming varieties managed to make it through.
And I checked on the peas — delayed, but not defeated they are now breaking through to the surface.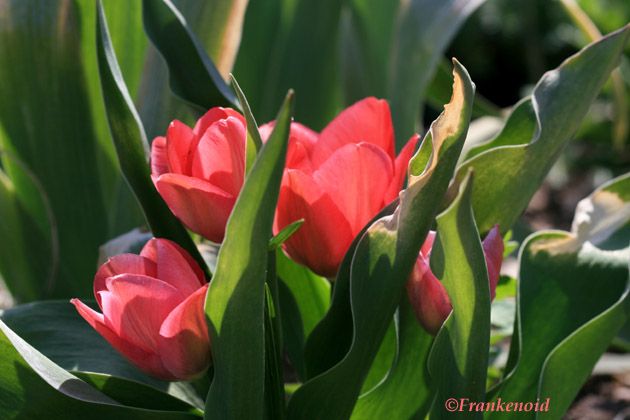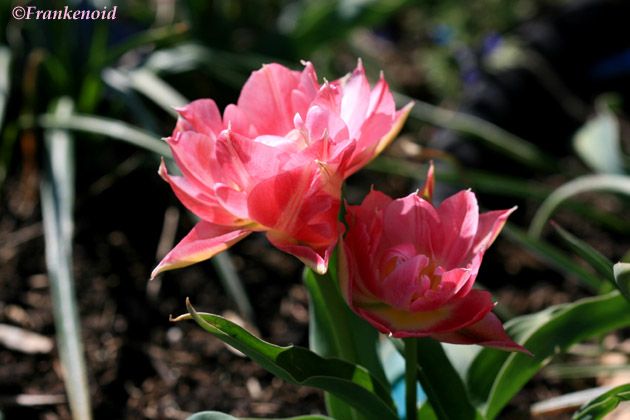 And the next wave of tulips is coming on, thank gawd. I was afraid I'd be flower-less until May or, perhaps, even June! The peonies, clematis, daphne and lilacs all have freeze-burned shoots; I don't know if, or how well, any of them will bloom. Oh, and the lilies — the lily shoots also show signs of cold damage.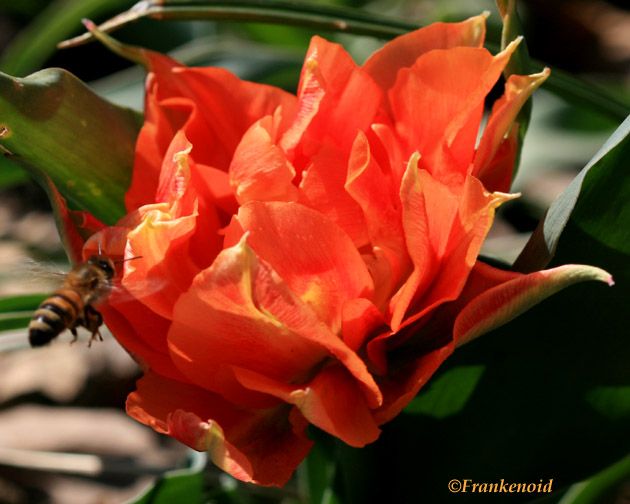 I even saw a bee buzzing about yesterday! That has to be a good sign, right?
So maybe I'll be able to get out and get some stuff done this weekend. It's still a little wet to try to do much today, although I can pull some the weeds I can reach from the walkways.
And I'm not going to jinx it by predicting the foul weather is over. We have rain forecast for next week… and it's such a short step from rain to snow this time of year.
That's what's happening here. What's going on in your gardens?