Interrogatories
For National Oatmeal Cookie Day and National Raisin Day, would you prefer the two combined, or is raisins in anything an abomination?
Are you now, or have you ever been, a member of the AARP?
If you are too young, are you in the habit of traipsing on the lawns of old people?
Have you ever had a hairstylist really mess up your hair? How so?
The Twitter Emitter
Conservatives seem to love America, but hate everyone in it.

— Highly scatological (@RaisingOneBrow) April 28, 2013
A year and a half ago, Rick Perry wanted to eliminate the Department of Energy. He plans to power Texas with explosions.

— Highly scatological (@RaisingOneBrow) April 29, 2013
Jason Collins is threatening my traditional ignoring of basketball.

— David Waldman (@KagroX) April 29, 2013
Love to read the NYT story revealing massive CIA cash transfers to UNICEF.

— Micah Zenko (@MicahZenko) April 29, 2013
a wedding is the most beautiful gift you can ever give to your parents' friends.

— John Fugelsang (@JohnFugelsang) April 29, 2013
Sandra Day O'Connor joins Robert McNamara & Colin Powell in the Tardy Realization Hall of Fame.

— Chris Dashiell (@cdashiell) April 30, 2013
People who criticize the Bible should keep in mind it was My first novel.

— God (@TheTweetOfGod) April 30, 2013
Dear Subaru: maybe "the backseat of my Subaru is where my daughter grew up" could have been written differently?

— Olivier Knox (@OKnox) April 30, 2013
We're near a great moment in American history. Coming out as a homophobe will soon be more damaging to your career than coming out as gay.

— LOLGOP (@LOLGOP) April 30, 2013
Rick Santorum: "This Jason Collins news means I will now spend each waking moment imagining gay athletes AND gay soldiers taking showers"

— The Daily Edge (@TheDailyEdge) April 30, 2013
Ted Cruz is like the GOP's own Allstate Mayhem guy.

— pourmecoffee (@pourmecoffee) April 29, 2013
On This Day
In 1789, George Washington took office in New York as the first president of the United States.
In 1803, the United States purchased the Louisiana Territory from France, effectively doubling the size of the country.
In 1812, Louisiana became the 18th State.
In 1859, Dickens' A Tale of Two Cities was first published, in serial form.
In 1904, the Louisiana Purchase Exposition, informally known as the St. Louis World's Fair, opened in St. Louis.
In 1939, the New York World's Fair opened.
In 1958, the AARP was formed.
In 1970, Nixon announced that the US was sending troops into Cambodia.
In 1993, tennis player Monica Seles was stabbed in the back by a man who ran onto the court during a match in Hamburg, Germany.
In 1997, the "coming out" episode of the sitcom "Ellen" was aired on ABC, in which Ellen DeGeneres' title character admitted to being a lesbian.
Born on This Day
1504 - Francesco Primaticcio, Italian painter (d. 1570)
1551 - Jacopo da Empoli, Italian mannerist painter (d. 1640)
1686 – Jean-Baptiste Oudry, French painter, engraver, and tapestry designer (d. 1755)
1723 – Mathurin Jacques Brisson, French naturalist (d. 1806)
1729 - Pierre-Jacques Volaire, French painter (d. 1799)
1777 – Carl Friedrich Gauss, German mathematician (d. 1855)
1804 - Richard Redgrave, British painter (d. 1888)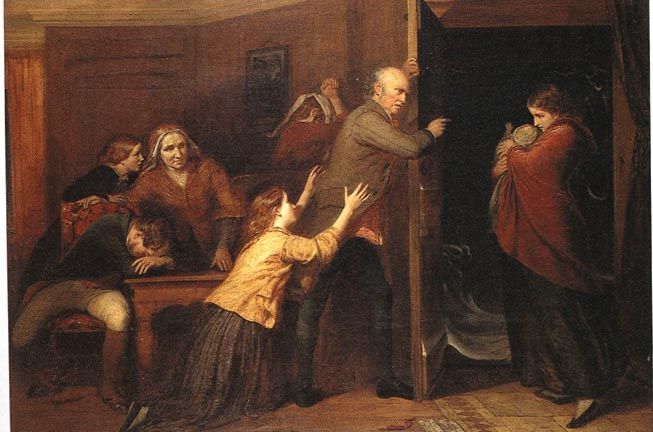 1812 – Kaspar Hauser, German mystery boy (d. 1833)
1823 - William Bradford, US painter (d. 1892)
1835 - Franz von Defregger, Austrian academic painter (d. 1921)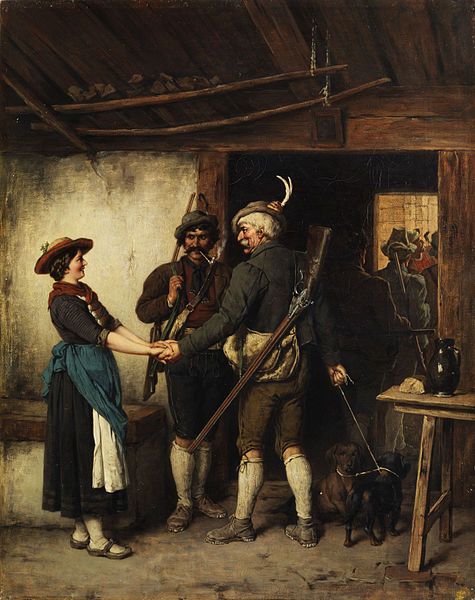 1869 – Hans Poelzig, German architect, painter, and set designer (d. 1936)
1869 - Philip de Laszlo, Hungarian painter (d. 1937)
1870 – Franz Lehár, Austrian composer (d. 1948)
1877 – Alice B. Toklas, American expatriate. (d. 1967)
1908 – Eve Arden, American actress (d. 1990)
1921 – Tove Maës, Danish actress (d. 2011)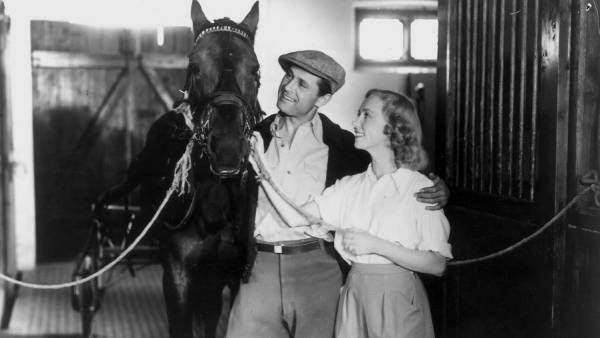 1923 – Percy Heath, American jazz musician (Modern Jazz Quartet) (d. 2005)
1923 – Al Lewis, American actor (d. 2006)
1925 – Corinne Calvet, French actress (d. 2001)
1925 – Johnny Horton, American singer and musician (d. 1960)
1926 – Cloris Leachman, American actress
1933 – Willie Nelson, American singer-songwriter, musician, actor, and activist
1938 – Larry Niven, American author
1945 – Mimi Fariña, American singer-songwriter, musician, and activist (d. 2001)
1947 – Leslie Grantham, English actor
1956 – Lars von Trier, Danish director
1960 – David Miscavige, American leader of the Church of Scientology
1969 – Warren Defever, American musician and composer (His Name Is Alive)
1972 – JR Richards, American singer-songwriter, and musician (Dishwalla)
1976 – Amanda Palmer, American singer-songwriter, and musician (The Dresden Dolls and Evelyn Evelyn)
Died on This Day
1655 – Eustache Le Sueur, French painter (b. 1617)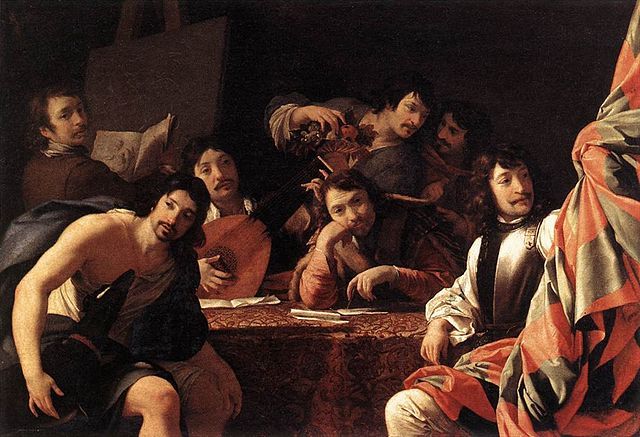 1662 – Mary II of England (d. 1694)
1681 - Gian Domenico Cerrini, Italian painter (b. 1609)
1704 - Gabriel Blanchard, French painter (b. 1630)
1792 – John Montagu, 4th Earl of Sandwich, English statesman (b. 1718)
1883 – Édouard Manet, French painter (b. 1832)
1898 - Philip Hermogenes Calderon, English born painter (b. 1833)
1900 – Casey Jones, American train engineer (b. 1863)
1903 – Emily Stowe, Canadian physician and suffragist (b. 1831)
1921 - August Hagborg, Swedish painter (b. 1852)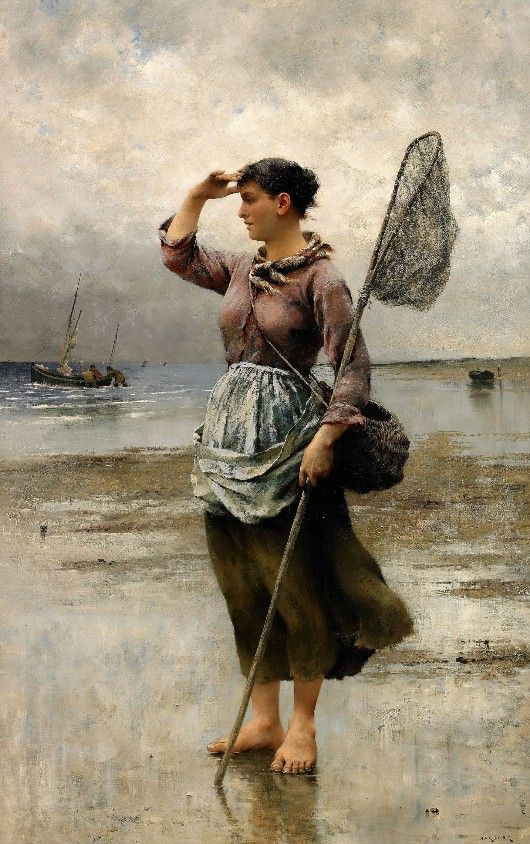 1945 – Eva Braun, German photographer and office and lab assistant, wife of Adolf Hitler (b. 1912)
1945 – Adolf Hitler, Austrian-German dictator of Nazi Germany (b. 1889)
1956 – Alben W. Barkley, American politician, 35th Vice President of the United States (b. 1877)
1966 – Richard Farina, American author and singer (b. 1937)
1970 – Inger Stevens, Swedish actress (b. 1934)
1972 – Gia Scala, English-American actress (b. 1934)
1982 – Lester Bangs, American journalist and author (b. 1949)
1983 – George Balanchine, Russian dancer and choreographer (b. 1904)
1983 – Muddy Waters, American singer-songwriter, musician, and bandleader (b. 1913)
2007 – Zola Taylor, American singer (The Platters) (b. 1938)
Today is
International Jazz Day
May Eve, the eve of the first day of summer in the Northern hemisphere
Walpurgis Night (Central and Northern Europe)
Beltane begins at sunset in the Northern hemisphere, Samhain begins at sunset in the Southern hemisphere.
National Raisin Day (sorry, ITSCS)
National Oatmeal Cookie Day
National Honesty Day
World Healing Day
Hairstylist Appreciation Day