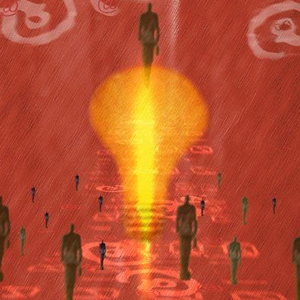 Commentary: African American Scientists and Inventors
by Black Kos Editor, Sephius1


Darnell Diggs and his twin sister are the youngest of 15 children who grew up in the small Alabama town of Brundidge to parents who did not finish high school. Their parents did value education. "Our parents inspired us to work hard at school, and if you didn't, you got disciplined. That was encouragement enough," Diggs recalls.
Thirty-four-year-old Darnell is now Dr. Diggs, a physicist working at the U.S. Air Force Research Laboratory at Wright-Patterson Air Force Base in Dayton, Ohio. Most of his siblings have at least undergraduate degrees in areas as diverse as chemistry, math, physics, business, and education.
Diggs was a 2004 Black Engineer of the Year Award winner in the "Promising Scientist in Government" category. He was also named one of the 50 Most Important Blacks in Research Science in 2004 by Science Spectrum magazine.
(con't.)
During his high school days Diggs was first-chair trumpet player in the school band and was in the ROTC. He preferred biology to the physical sciences and planned to become a physician. Yet when he went off to Alabama Agricultural and Mechanical University, a historically black school near Huntsville in Normal, Alabama, he took a cousin's advice and began to study business, hoping to prepare for the Medical College Admission Test (MCAT) on the side.
That all changed during the final semester of his sophomore year, when he took a required physical sciences class for nonscience majors. The instructor of that class told Diggs he was in the wrong field and that he ought to be majoring in physics. He even offered to help Diggs obtain a scholarship if he tried studying physics. Having paid for his schooling on grants and loans up to that point, the offer of a scholarship was enticing. Diggs enjoyed the physical science course, so he decided to take the instructor up on his offer.
But Diggs found inspiration in a book entitled Gifted Hands by Ben Carson, an African-American who grew up in inner-city Detroit and at age 33 became the director of pediatric neurosurgery at Johns Hopkins University Hospital. Diggs identified with Carson, who had to struggle to overcome many of the same hurdles Diggs did, and drew motivation from Carson's story.
With Carson's book in mind, Diggs dug in for the comprehensive final and came through with a grade high enough to pass the course. That academic near-death experience gave him the resolve to struggle on, although it was not an easy path.
[...]
As graduation approached, Diggs thought about what he was going to do for the rest of his life. During that period of introspection, he attended a seminar at the National Conference of Black Physics Students that discussed the low numbers of black graduate students in physics. The attendees were encouraged to go to graduate school if they were able, and Diggs decided to give it a shot. He was admitted to the master's program in physics, also at Alabama A&M, on the condition that he do well academically. The focus of his master's studies was fiber optics. He enjoyed graduate school and his grades continued to improve. By the time he received his master's degree in physics, his grade point average was 3.5, a considerable increase from the 2.7 at the beginning of his graduate career.......Read More
~~~~~~~~~~~~~~~~~~~~~~~~~~~~~~~~~~~~~~~~~~~~~~~~~~~
News by dopper0189, Black Kos Managing Editor
~~~~~~~~~~~~~~~~~~~~~~~~~~~~~~~~~~~~~~~~~~~~~~~~~~~

~~~~~~~~~~~~~~~~~~~~~~~~~~~~~~~~~~~~~~~~~~~~~~~~~~~
the Dallas Black Dance Theatre proves its place in contemporary dance. WashingtonPost: Dallas Black Dance Theatre again proves its place in contemporary dance.
~~~~~~~~~~~~~~~~~~~~~~~~~~~~~~~~~~~~~~~~~~~~~~~~~~~
The Friday show opened with "Southern Recollections: For Romare Bearden," a new work by former Evidence dancer Bridget L. Moore, who is now based in Dallas and, evidently, a promising young choreographer. The suite is set to a sublime collection of jazz mash-ups, with John Coltrane's sax wafting over new electronic scores. The opening section was the strongest and required the dancers, dressed in classy clubbing attire, to swirl across the stage with a series of tight, crossed-arm turns, performed high on their bare toes but executed as smoothly as twizzling ice dancers. The movement closed with the dancers slowly assembling a nightclub tableau, as if posing for one of Bearden's Harlem Renaissance collages. Other movements were less distinct. Atmospheric projections, including the artist's work, might help tie the piece together.
Moore's 2013 premiere was followed by an 81-year-old classic. It's hard to imagine any man performing Asadata Dafora's "Ostrich" dance better than Christopher McKenzie Jr. With each step, his supple spine curved forward by a foot, mimicking a bird's serpentine neck. When he squatted down in a deep, second-position plie, going up on his toes and holding the pose for 10 thigh-burning seconds, the crowd went crazy.




Jaime Truman - Dallas Black Dance Theatre dancers in "Beams from Heaven."


~~~~~~~~~~~~~~~~~~~~~~~~~~~~~~~~~~~~~~~~~~~~~~~~~~~


~~~~~~~~~~~~~~~~~~~~~~~~~~~~~~~~~~~~~~~~~~~~~~~~~~~
It was hailed as a giant step forward for racial integration in a country that has been ill at ease with its growing immigrant population. But Italy's first black Cabinet minister has instead exposed the nation's ugly race problem. TalkingPointMemo: Italy Appoints Black Cabinet Minister, Erupts With Racism.
~~~~~~~~~~~~~~~~~~~~~~~~~~~~~~~~~~~~~~~~~~~~~~~~~~~
Cecile Kyenge's appointment as Italy's first black Cabinet minister has instead exposed the nation's ugly race problem, a blight that flares regularly on the soccer pitch with racist taunts and in the diatribes of xenophobic politicians — but has now raised its head at the center of political life.
One politician from a party that not long ago ruled in a coalition derided what he called Italy's new "bonga bonga government." On Wednesday, amid increasing revulsion over the reaction, the government authorized an investigation into neo-fascist websites whose members called Kyenge "Congolese monkey" and other epithets.
Kyenge, 48, was born in Congo and moved to Italy three decades ago to study medicine. An eye surgeon, she lives in Modena with her Italian husband and two children. She was active in local center-left politics before winning a seat in the lower Chamber of Deputies in February elections.
Premier Enrico Letta tapped Kyenge to be minister of integration in his hybrid center-left and center-right government that won its second vote of confidence Tuesday. In his introductory speech to Parliament, Letta touted Kyenge's appointment as a "new concept about the confines of barriers giving way to hope, of unsurpassable limits giving way to a bridge between diverse communities."
His praise and that of others has been almost drowned out by the racist slurs directed at Kyenge by politicians of the anti-immigrant Northern League party, an on-again, off-again ally of long-serving ex-premier Silvio Berlusconi, and members of neo-fascist Internet groups.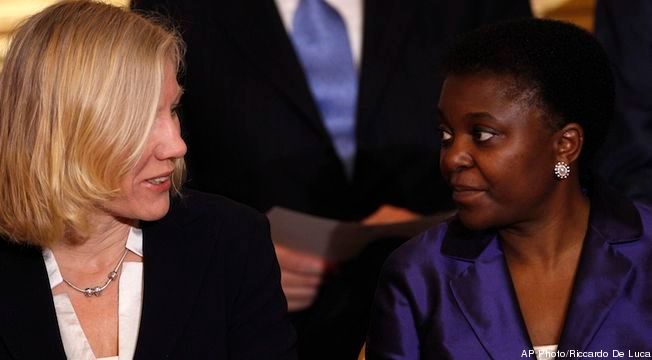 Italian minister Cecile Kyenge


~~~~~~~~~~~~~~~~~~~~~~~~~~~~~~~~~~~~~~~~~~~~~~~~~~~
In "A Song for Assata," rapper, Common asks "I wonder what would happen if that would've been me?" Common wonders aloud what readers of Assata Shakur's gripping autobiography, Assata, must ask themselves as they are confronted with the miscarriages of justice at the core of Shakur's life as a black revolutionary. The Grio: Why the Assata Shakur case still strikes a chord.
~~~~~~~~~~~~~~~~~~~~~~~~~~~~~~~~~~~~~~~~~~~~~~~~~~~
Published in 1987, the autobiography chronicles Shakur's emergence as an activist at the center of America's racial conflict. She ultimately affiliated with the Black Panther Party and the black liberation movement in the 1960s. Her case and her bouts with the criminal justice system recall all of the angst and murkiness within which the battles for black freedom were fought in the mid-20th century: brutal prison conditions, falsified evidence, conflicting statements, frenzied media panic, and violent racists posing as officers of the law.
In spite of these at times unlawful and regularly dehumanizing experiences, Assata Shakur has been living in exile with asylum in Cuba since 1984.
Assata – whose name means "she who struggles," was implicated in the murder of a New Jersey State Trooper on May 2 1973. Today marks 40 years since that day.
While little detail is available as to how Ms. Shakur was ferreted away to freedom from the maximum security wing of the Clinton Correctional Facility for Women in New Jersey in 1979, the "facts" of her case, or rather, the state's case against her are shaky at best. By her supporters' accounts they are institutionally designed to falsely prosecute and imprison her.
For more info on her case and details of her experiences go here: assatashakur.org.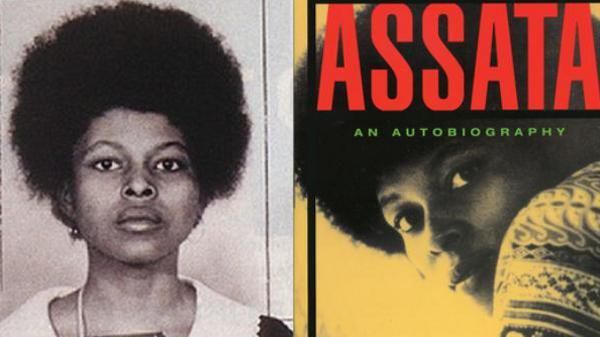 Assata Shakur


~~~~~~~~~~~~~~~~~~~~~~~~~~~~~~~~~~~~~~~~~~~~~~~~~~~


~~~~~~~~~~~~~~~~~~~~~~~~~~~~~~~~~~~~~~~~~~~~~~~~~~~
He said this with a straight face. ABC News: NYPD's Controversial Stop-and-Frisk Policy: Racial Profiling or 'Proactive Policing'?
~~~~~~~~~~~~~~~~~~~~~~~~~~~~~~~~~~~~~~~~~~~~~~~~~~~
In an interview on ABC's Nightline last night, NYPD Commissioner Ray Kelly elaborated on a point Mayor Michael Bloomberg made in a speech this week, about the racial breakdown of stop-and-frisks conducted by city police officers.
Bloomberg said NYPD critics are unfairly compare the number of black and Latino men stopped to the number of black and Latino men in the general population, whereas they should be comparing the numbers of stops to the descriptions of suspects.
Kelly, in his interview, said that if you use that methodology, "African-Americans are being understopped."
A year ago, Kelly went even further, telling reporters people in "communities of color" actually "want more" stop-and-frisks.




~~~~~~~~~~~~~~~~~~~~~~~~~~~~~~~~~~~~~~~~~~~~~~~~~
~~~~~~~~~~~~~~~~~~~~~~~~~~~~~~~~~~~~~~~~~~~~~~~~~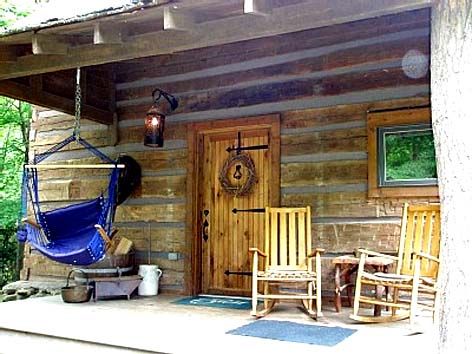 Welcome to the porch, where the spring air is blowing, and the conversations are just fine.