Top Comments recognizes the previous day's Top Mojo and strives to promote each day's outstanding comments through nominations made by Kossacks like you. Please send comments (before 9:30pm ET) by email to topcomments@gmail.com or by our KosMail message board. Just click on the Spinning Top™ to make a submission. Look for the Spinning Top™ to pop up in diaries posts around Daily Kos.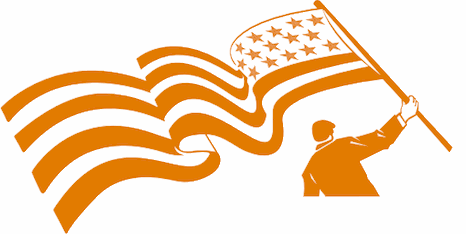 Make sure that you include the direct link to the comment (the URL), which is available by clicking on that comment's date/time. Please let us know your Daily Kos user name if you use email so we can credit you properly. If you send a writeup with the link, we can include that as well. The diarist poster reserves the right to edit all content.
Please come in. You're invited to make yourself at home! Join us beneath the doodle...
As I have mentioned before, I am a bit of a horror movie buff. Thanks to my grad school career, which sucked away most of my free time for the past semester, I haven't had much opportunity to keep up with this weird little pastime of mine. But recently, as my semester has winded down, I've gotten back into the habit of spending my nights eating popcorn (low-fat, of course) and looking over my shoulder every ten seconds during a good horror movie. There are few things in this world I enjoy more, which I know baffles many people, but oh well.
It's pretty hard for me to find a high-quality horror film, because--quite frankly--I feel like I've pretty much seen all the really good ones. Whenever I'm looking for something to watch, I go to the horror fan subreddit and look for suggestions. Pontypool, a 2008 independent horror film, kept coming up. It was on Netflix, so I decided to give it a try. (And yes, all of this has a point, so bear with me.)
It is quite rare for me to be blown away by a horror movie. Gore doesn't do it for me, although I don't shy away from it. Mindless cliches (OMG IT'S AFTER YOU, BETTER RUN UPSTAIRS!) don't do it for me, either. I like scary. I mean really scary--and gore is not required for the kind of deep-in-the-gut dread I enjoy in a horror movie. I also like smart. And Pontypool is definitely one of the smartest I've seen. And it carries some important social commentary, which is not all that common in the horror genre.
To call Pontypool a zombie movie--although that's technically what it is--would be a bit simplistic. But okay. It's a zombie movie. And as somebody who has recently gotten into The Walking Dead, I'm okay with that.
The entire film takes place at a radio station. A morning show DJ, Grant Mazzy, drives to work in the morning in the small Canadian town of Pontypool. On his way to the station, a young woman runs up to his car babbling nonsense, the first in a series of very bizarre events about to happen in the movie.
Upon arriving at work and starting the show, his weatherman reports live from the scene of an apparent protest at a local doctor's office. What begins as a peaceful gathering quickly escalates into a riot. Although communication with the weatherman is soon cut off, it becomes apparent that something sinister is at work and that the rioters are not quite human anymore.
The rioters soon move toward the radio station, chasing the doctor. The doctor manages to make it into the station. Shortly thereafter, one of the engineers at the station begins babbling nonsense. The other staff rush to the soundproof room and lock her out. They watch as she slowly turns into a monstrous cannibal on the other side of the glass. In the meantime, reports come in that the entire town is under quarantine by the Canadian government.
After going through all of the possible explanations for what is going on, the doctor finally cracks the code. The "virus," or whatever it is, is spread not through physical contact or blood or air, but through language itself. The disease sets in when certain keywords are uttered, at which point the infected will begin babbling those words repeatedly, driving themselves insane and turning themselves into "zombies" of sorts. The question then becomes: How can the radio station, which may well have been ground zero in this outbreak, act to stop the disease from spreading more?
As you can tell, Pontypool is a different kind of horror movie. But beyond the uniqueness of the film, there seems to be an underlying message.
There has been much discussion on the Internet as to what that message is. But what I immediately thought of after watching the film was a certain older family member who constantly e-mails me garbage taken straight from Fox News and other right-wing media. I thought of the countless people in this country who mindlessly follow what Sean Hannity and Bryan Fischer and Rush Limbaugh say over the airwaves, not bothering to think critically about what they hear. These individuals have, in a way, become "zombies" who are babbling nonsense without understanding what they're saying. While they don't cannibalize anybody like the zombies in Pontypool do, their lack of critical thinking skills has dire consequences for the rest of us. People whose economic situation should, in a perfect world, lead to them voting Democratic instead vote Republican because Rush Limbaugh said that Democrats hate the troops and that Obamacare takes away their freedom. Parents reject their children daily for coming out as gay--partly because Bryan Fischer and the other leaders of the Religious Right say being gay is tantamount to rebellion against God.
The message of Pontypool, as far as I can tell, seems to be that language matters a great deal more than we often think it does. For better or for worse, people like Bryan Fischer and Rush Limbaugh are allowed to spew their filth over the airwaves. So, much like the central question faced by the protagonists in the film, the problem we have to deal with is countering that hate and--as much as we can--getting people to question what they hear. It's a difficult, even seemingly impossible, task. But we can and must work at it. The "zombie" outbreak driven by right-wing lies has implications for all of us.
TOP COMMENTS
May 3, 2013
Thanks to tonight's Top Comments contributors! Let us hear from YOU
when you find that proficient comment.
From your humble diarist:

In Hunter's diary about lawmakers debating extraterrestrials, asteroids, and moon bases, jazzmaniac spits some truth with this funny comment.
TOP PHOTOS
May 2, 2013
Enjoy jotter's wonderful PictureQuilt™ below. Just click on the picture and it will magically take you to the comment that features that photo. Have fun, Kossacks!