But First, A Word From Our Sponsor:
Top Comments recognizes the previous day's Top Mojo and strives to promote each day's outstanding comments through nominations made by Kossacks like you. Please send comments (before 9:30pm ET) by email to topcomments@gmail.com or by our KosMail message board. Just click on the Spinning Top™ to make a submission. Look for the Spinning Top™ to pop up in diaries posts around Daily Kos.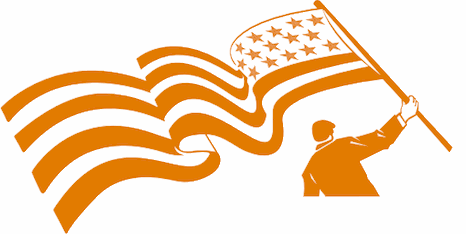 Make sure that you include the direct link to the comment (the URL), which is available by clicking on that comment's date/time. Please let us know your Daily Kos user name if you use email so we can credit you properly. If you send a writeup with the link, we can include that as well. The diarist poster reserves the right to edit all content.
Please come in. You're invited to make yourself at home! Join us beneath the doodle...
You are just a lonely celebrity looking for a good party in Hollywood. That shouldn't be too hard, right? After all, you are famous and people flock to you in the hopes a little stardust will rub off on them. The problem is, you are secretly a right wing nut job in a sea of liberal-leaning glitterati. That is just a sad situation. But chin up, right wing nut job celebrity, there is a group that will welcome you with open arms. It is called the Republican Party Animals and their tag line proudly proclaims that they are "The drinking, smoking, cussing wing of the GOP." Now, I don't begrudge the far right wing having their fun together. What ever keeps these blowhards away from me I'll support.
Five years ago along came a man on the Hollywood scene named David Stein and he either founded or just helped promote a little group for Republicans in search of some fun, depending on who is telling the story. Neither Stein nor the RPA are exactly household names. An article in The Guardian begins its story with a bit of background on Stein and this loveable band of merry makers.

To those who knew him, or thought they knew him, [Stein] was a cerebral, fun-loving gadfly who hosted boozy gatherings for Hollywood's political conservatives. David Stein brought right-wing congressmen, celebrities, writers and entertainment industry figures together for shindigs, closed to outsiders, where they could scorn liberals and proclaim their true beliefs.

Over the past five years Stein's organisation, Republican Party Animals, drew hundreds to regular events in and around Los Angeles, making him a darling of conservative blogs and talkshows. That he made respected documentaries on the Holocaust added intellectual cachet and Jewish support to Stein's cocktail of politics, irreverence and rock and roll.
Alright then. David Stein saw a niche market that needed filling and he was happy to fill it. There was just one teensy problem though, and it has recently come to light. David Stein, the respectable Holocaust documentary maker turned host to the stars once lived under the name David Cole, an intellectually dishonest and quite rabid Holocaust denier. In the early 90s, David Cole made the full talk show circuit to expose the lies about all those Nazi gas chamber deaths.
Here he is on Donohue in 1994. It only takes a minute or so listening to him to know that he is well beyond shameful and disgusting.
The fact that this man was spouting his vileness all while being Jewish himself was not lost on the Jewish community. You can just imagine the gentle nature of the people picking up his views and running with them. Then the inevitable death threats started and he was shaken badly enough by the 1995 Oklahoma City bombing to stop appearing publicly altogether. Before he did, he sent a letter to the Jewish Defense League recanting his views. He now admits that he has never changed his views. He simply lied to save his ass.
After removing himself from the stage, this little worm of a man changed his name and his direction. While the old David Cole dimmed in memory, the new David Stein was beginning a comeback. He cynically began exploiting the Holocaust by writing opinion pieces and churning out documentaries that were mainstream and were in direct contradiction to his beliefs. He began a blog and started getting attention for his other right wing views.
By the time he involved himself with the Republican Party Animals, his past had been completely buried. His new venture was gaining a following and all was going gangbusters for Stein until he pissed off one of the few people who knew his dirty secret and she vengefully spilled the beans. The Party Animals are angry and can't distance themselves from Stein fast enough.
The howls from all the deceived and outraged are just now beginning to surface. Over at the Washington Times there is an article that is in full damage control mode quoting members of the RPA saying Cole's involvement with the group was minimal and he had been kicked off the board in February of 2012. They do admit, however, the Cole continued to be involved with the group until his past was exposed late last month. The group is clearly worried that people will think they are Holocaust deniers too.

The media now has another baseball bat with which to beat conservatives over the head. They presume that anything negative said about conservatives is true and silence is taken as acquiescence. Cole had his say, now let us tell the truth.

The RPA was formed by Scott "Big Daddy" Edwards, a Portland, Oregon man devoted to principles of political conservatism and hearty socializing. While Stein (Cole) represented himself as the head of the RPA, this was never the case.

Stein helped out with administrative functions, but Edwards was and is the head of the RPA. Edwards kicked Stein off of the board in February of 2012 due to what can euphemistically be described as "financial wrongdoing."
It doesn't really matter who founded the group, Stein or Big Daddy. Those Republican Party Animals needn't worry about their reputation taking a hit due to their falling for the deceit of a duplicitous, Holocaust-denying scumbag freak show. That'll happen. It's just that I couldn't think any less of them to begin with.
As for David Whateverthehellhisnameis, he admits his crushing defeat.

For 15 years I have been David Stein. Now the genie is out of the bottle. I'm done. I'm finished. I'm not going to try to remain as David Stein.
It is safe to say that positively no one will miss him at all.
TOP PHOTOS
May 4, 2013
Enjoy jotter's wonderful PictureQuilt™ below. Just click on the picture and it will magically take you to the comment that features that photo. Have fun, Kossacks!