Interrogatories
Since today is International No Diet Day, if you could eat whatever you wanted all day long without any consequences (digestion, cholesterol, blood pressure, weight gain, etc.) what would you eat?
How good is your vision? If you wear glasses, do you like plastic or wire frames?
Have you ever broken any bones?
In college, were you a serious student who studied all the time, a party animal, or a reasonable combination of the the two?
The Twitter Emitter
Do parents who give their 5 yr olds guns keep matches out of their reach?

— GottaLaff (@GottaLaff) May 4, 2013
Can you 3D print a 3D printer?

— Will McAvoy (@WillMcAvoyACN) May 4, 2013
Wouldn't it be irresponsible to not speculate that Niall Ferguson has kids to avoid suspicion that he's gay? #FergusonEthics

— Dana Houle (@DanaHoule) May 4, 2013
The Star Trek movie is a 'reboot'. You know when you go fishing & think you've hooked a tasty fish but it turns out it's an old boot? That.

— Adam Roberts (@arrroberts) May 4, 2013
Wayne LaPierre: "How many Bostonians wish they had a gun two weeks ago? With a gun, they would've been safe from the bomb blast."#NRA

— Top Conservative Cat (@TeaPartyCat) May 4, 2013
Paul Krugman's economic beliefs are based on his heterosexuality.

— William K. Wolfrum (@Wolfrum) May 5, 2013
The U.S. must invade #Syria now. For the children. Who'll die in the invasion

— William K. Wolfrum (@Wolfrum) May 5, 2013
Your life isn't really complete until you die.

— God (@TheTweetOfGod) May 5, 2013
Why is it that the Government can pull off all these ingenius false flag operations, but can't provide top of the line Obamaphones?

— kara vallow (@teenagesleuth) May 4, 2013
On This Day
In 1861, Arkansas seceded from the Union.
In 1882, Congress passed the Chinese Exclusion Act, which suspended Chinese immigration to the United States for a period of 10 years.
In 1889, the Paris Exposition opened, which featured a newly completed structure called the Eiffel Tower.
In 1915, Babe Ruth hit his first (of 714) major league home run.
In 1937, the hydrogen-filled airship Hindenburg burned and crashed in Lakehurst, N.J., killing 36.
In 2001, Pope John Paul II, during a trip to Syria, became the first pope to enter a mosque.
In 1994, former Arkansas state worker Paula Jones filed suit against President Clinton, alleging that he had sexually harassed her in 1991. This may mark the only time that Republicans ever gave a damn about sexual harassment.
Born on This Day
1501 – Pope Marcellus II (d. 1555)
1574 – Pope Innocent X (d. 1655)
1758 – Maximilien Robespierre, French lawyer and politician, reign of terror architect (d. 1794)
1823 - Johann Duntze, German landscape painter (d. 1895)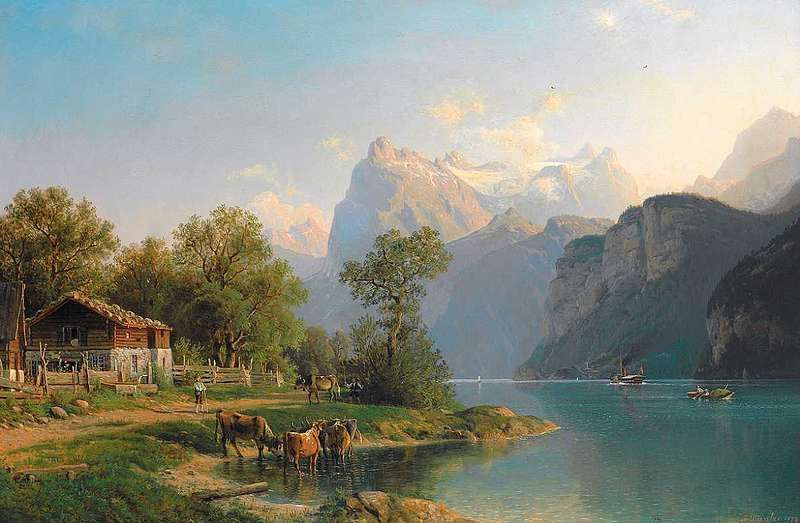 1849 - Wyatt Eaton, American painter (d. 1896)
1849 - John Melhuish Strudwick, English painter (d. 1937)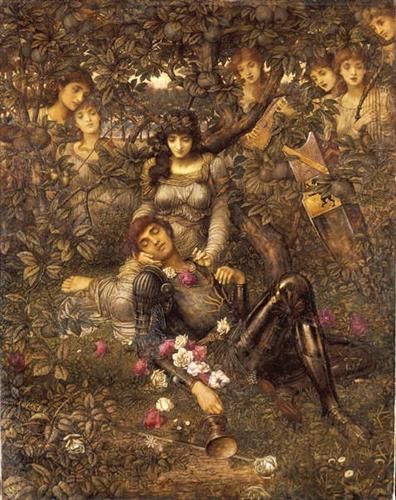 1856 – Sigmund Freud, Austrian psychiatrist (d. 1939)
1856 – Robert Peary, American explorer (d. 1920)
1857 - Frank Bramley, English painter (d. 1915)
1861 – Motilal Nehru, Indian freedom fighter (d. 1931)
1880 - Ernst Ludwig Kirchner, German painter (d. 1938)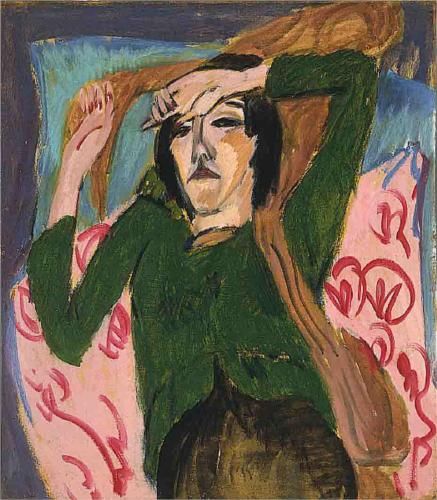 1890 - Claire Whitney, American actress (d. 1969)
1895 – Rudolph Valentino, Italian-American actor (d. 1926)
1915 – Orson Welles, American director and actor (d. 1985)
1931 – Willie Mays, American baseball player
1945 – Jimmie Dale Gilmore, American singer-songwriter, producer, and actor (The Flatlanders)
1945 – Bob Seger, American singer-songwriter and musician
1950 – Robbie McIntosh, Scottish drummer (Average White Band and The Senate) (d. 1974) He died on their first US Tour when he OD'd on heroin that he had thought was cocaine.
1953 – Tony Blair, English politician, George W. Bush's poodle
1960 – John Flansburgh, American musician and songwriter (They Might Be Giants and Mono Puff)
1961 – George Clooney, American actor, director, producer, and screenwriter
1971 – Chris Shiflett, American guitarist (Foo Fighters, etc.)
Died on This Day
1452 - Bicci di Lorenzo, Italian painter (b. 1373)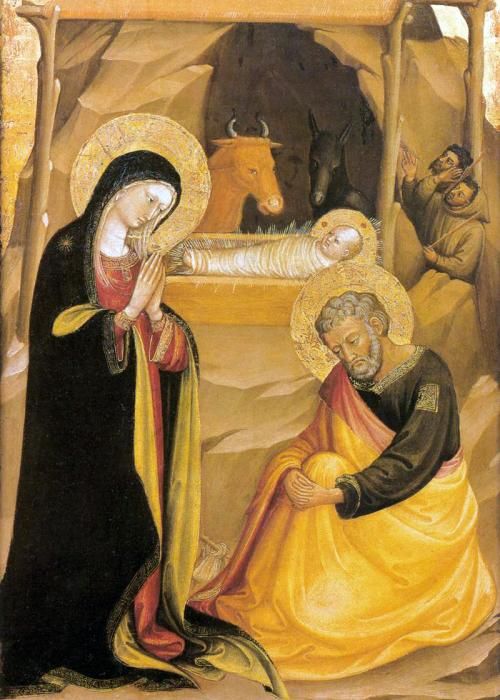 1475 – Dieric Bouts, Flemish painter (b. c. 1415)
1581 - Frans Francken II, Flemish painter (b. 1642, same day)
1629 - Otto van Veen, Flemish painter (b. 1556)
1679 - Nicolas Pierre Loir, French painter (b. 1624)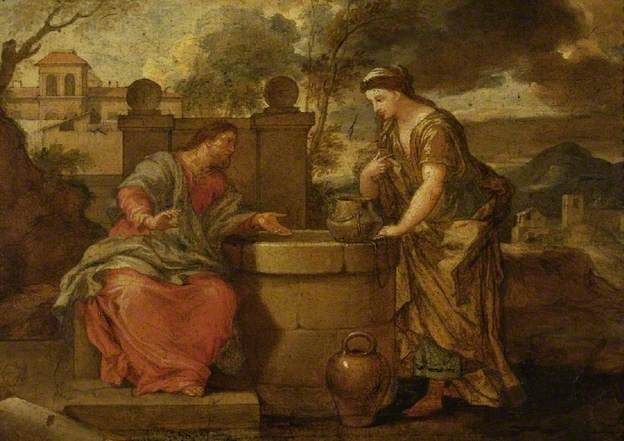 1684 - Heiman Dullaert, Dutch painter (b. 1636)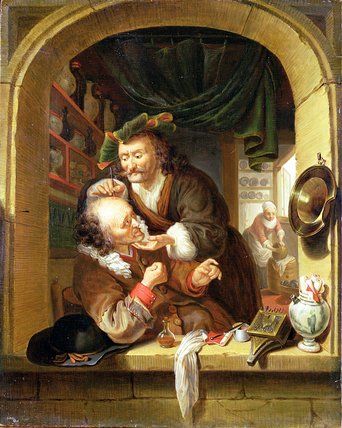 1849 - Jacques Nicolas Paillot de Montabert, French painter (b. 1771)
1919 – L. Frank Baum, American writer (b. 1856)
1903 - José Jiménez y Aranda, Spanish painter (b. 1837)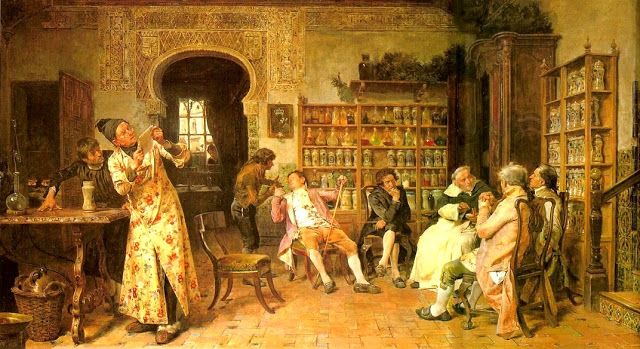 1904 - Franz von Lenbach, German realist painter (b. 1836)
1952 – Maria Montessori, Italian educator (b. 1870)
1963 – Monty Woolley, American actor (b. 1888)
1991 – Wilfrid Hyde-White, English actor (b. 1903)
1992 – Marlene Dietrich, German actress (b. 1901)
1993 – Ann Todd, English actress (b. 1909) (See Tipple Jar)
2002 – Otis Blackwell, American singer-songwriter and pianist (b. 1932)
2004 – Barney Kessel, American jazz guitarist (The Wrecking Crew) (b. 1923)
2006 – Grant McLennan, Australian singer-songwriter and guitarist (The Go-Betweens) (b. 1958)
Today is
International No Diet Day
National Crepes Suzette Day
Beverage Day
National Nurses Day
No Homework Day
National Tourist Appreciation Day