I must confess that I am coming up short on diary topics. But, as luck would have it, I made one of my favorite recipes for dinner last night--one that I haven't shared already. So, follow me below the fold for my authentic Chinese kinda Chinese I-don't-care-it's-freaking-delicious chicken chow mein recipe, complete with pictures. This chicken chow mein recipe might be a little different than you're used to.
But First, A Word From Our Sponsor:
Top Comments recognizes the previous day's Top Mojo and strives to promote each day's outstanding comments through nominations made by Kossacks like you. Please send comments (before 9:30pm ET) by email to topcomments@gmail.com or by our KosMail message board. Just click on the Spinning Top™ to make a submission. Look for the Spinning Top™ to pop up in diaries posts around Daily Kos.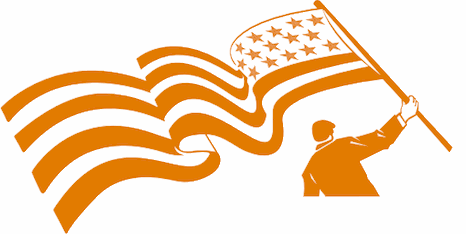 Make sure that you include the direct link to the comment (the URL), which is available by clicking on that comment's date/time. Please let us know your Daily Kos user name if you use email so we can credit you properly. If you send a writeup with the link, we can include that as well. The diarist poster reserves the right to edit all content.
Please come in. You're invited to make yourself at home! Join us beneath the doodle...
Here are the ingredients you will need:

1/4 cup butter
1/2 cup chopped mushrooms
2 cups chopped celery
2 onions, chopped
1/4 teaspoon garlic powder
2 1/2 cups chicken broth
1 (15 ounce) can baby corn
1/2 cup green beans
2 teaspoons soy sauce
2 tablespoons cornstarch
1/3 cup cold water
2 chicken breasts, cooked and cubed
First, melt the butter in a large pan over medium heat. I use Parkay Light to save myself some calories.
Add the celery, mushrooms, and garlic powder. The recipe calls for actual onions, but I don't like chopping them, so I just add onion powder.
Cook for a few minutes. Then, add the chicken broth and corn.
Cook until the celery is cooked, but still crisp. Then, add the green beans and soy sauce.
In a separate bowl, mix the cornstarch and water. Stir the mixture slowly into the pan.
Once the sauce thickens, add the chicken meat. Heat through.
And voi la!
How you eat it is up to you. I've heard of serving it over rice. As for me, I cook a Ramen noodle block (without adding the seasoning packet) and pour it over the noodles.
And that's what I call a hearty dinner. Now, on to the Tops!
TOP PHOTOS
May 10, 2013
Enjoy jotter's wonderful PictureQuilt™ below. Just click on the picture and it will magically take you to the comment that features that photo. Have fun, Kossacks!