Tweet this, 'Like' that, recommend this ... be sure to tell all your friends! Hmm! What is all this about?!
Simply, social networking in this new century has evolved in the direction of trying to make our voices 'bigger,' to give us a wider, broader, louder 'say.' Sometimes it works well, as in the case where information the mainstream media misses, still gets out, and gets the attention it deserves.
More below! But, first, a word from our sponsor ...
Top Comments recognizes the previous day's Top Mojo and strives to promote each day's outstanding comments through nominations made by Kossacks like you. Please send comments (before 9:30pm ET) by email to topcomments@gmail.com or by our KosMail message board. Just click on the Spinning Top to make a submission. Look for the Spinning Top to pop up in diaries around Daily Kos.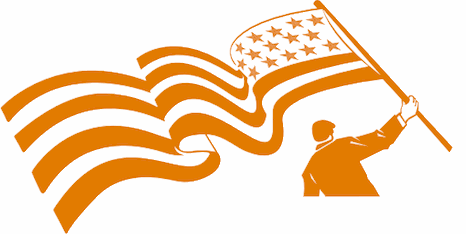 Make sure that you include the direct link to the comment (the URL), which is available by clicking on that comment's date/time. Please let us know your Daily Kos user name if you use email so we can credit you properly. If you send a writeup with the link, we can include that as well. The diarist reserves the right to edit all content.
Please come in. You're invited to make yourself at home! Join us beneath the fleur de kos...
In other cases, it may not work so well. A corporation like Chick-Fil-A might choose to use its corporate 'podium' to advocate for hatred and discrimination, because of the perception that a corporate 'voice' (even if it ultimately traces to one person) is bigger than an individual's voice. But the principle, and the objective, is the same.
On Daily Kos the blog culture has evolved along similar lines. When we read a diary that speaks to us, that makes a case or a point we agree with, and would like to see enjoy wider exposure and circulation and readership, we recommend that diary. We may give the diarist a 'tip,' by way of thank you and appreciation.
kos designed the site so that a high percentage of the dynamic exchange occurs in the comment threads of the diaries. Everyone may have her or his say, and the weight/volume/sphere of influence of that comment may be influenced by recommendations that comment gets from those who read and appreciate it.
Quite a few years ago, Susan Gardner began a service referred to as Diary Rescue, to increase the readership and possible appreciation of diaries that, for one reason or another, did not receive the readership and attention the quality of the diary perhaps merited. It gave the community a second chance to encounter those diaries, to recommend them further, to help the arguments put forth in the diary have a chance to enter the broader dialogue in our society, on many subjects, not just political ones.
In 2006, Carnacki decided to create a community series focusing on a similar 'comment rescue,' so that interesting and worthwhile comments might gain broader readership and attention. In those days, the given night's host of a Top Comments diary would 'mine' for quality comments throughout the day and then post that collection at about 10 pm Eastern each night. I remember when gloriana did her first Top Comments diary. As best I recall, she spent 16 HOURS that day looking for comments, reading just as widely as she possibly could, to present them to diary guests that night. va dare, another early TC diarist, often found 20-30 comments all be herself for every TC diary she did (Please take a look at THIS one, for example! Just wow!).
(Also note that diaries are now recommendable in perpetuity. I realize those diaries are not going to be resuscitated in any great degree, but I still like the idea of recommending them in accordance with the ethic of the Daily Kos culture, in a Kilroy Was Here kind of way. Comments, on the other hand, are generally recommendable for a 24 hour period. Tip jars are the only common exception, being recommendable for about one week.)
With growing site popularity and activity, it became ever more impossible to read a significant percentage of comments for each night's TC diary. Consequently, the Top Comments team turned to all Kossacks with the request that they submit fine comments they find during their Daily Kos 'travels' each day, because active Kossacks read just about every diary, and every comment posted during a given 24 hour period. And in comments alone that can be a LOT of comments. The last time I checked this (before dK4 went 'live'), we were seeing between 12 and 50,000 comments in a 24 hour period. It is possible that that number is higher still with the numbers of registrants Daily Kos has now, particularly around election time or major events. Clearly, no one can read all of those comments, not even those most committed to the Daily Kos community. So, when Kossacks find and submit comments for inclusion in each night's TC diary, it broadens the percentage of comments considered for wider attention and readership. The task is still impossible, but it helps give readership to deserving comments the same way Facebook and Twitter do, but within our Daily Kos community. Too, it broadens the 'impact' and influence of those who spot and submit the comments.
Of course, we rarely know where comments go from there. Perhaps they plant a seed in the mind of someone who is in a position to take the argument, the point to a viral level. Perhaps a Rachel Maddow will read it, or a Jon Stewart, or a Barack Obama, or reach them through intermediate channels. Perhaps it will inspire someone to write a diary utilizing unique experiences and perspectives to open doors of imagination for other engaged human beings. Perhaps a small point made in a comment can make the difference in the election of a Democratic candidate. Perhaps a tale told well in a comment can make the difference in a critical issue, in gay rights or public education, in workers rights or protections, in ventures that preserve and protect our environment and our natural resources. This is why we recommend comments, and diaries, and elements of the dialogue in our Daily Kos community.
We are all in this together. And we need you more than we could ever say. And, indeed, we need all of us. Thank you for all you have done, and best wishes for all that remains to do!
One final note: Tomorrow night Top Comments is going to be an Ask Us Anything Diary, similar to those hosted in the past week or so by kos, Meteor Blades and Barbara Morrill (links go to those respective diaries, not to their profiles). This one will be hosted by brillig, and should be a great party! If you have ever had questions about Top Comments, bring them tomorrow night!
On to tonight's comments, formatted and compiled to an unfathomable standard by brillig!
---
Brillig's ObDisclaimer:
The decision to publish each nomination lies with the evening's Diarist and/or Comment Formatter. My evenings at the helm, I try reeeeallllyy hard to publish everything
without
regard to content. I really do, even when I disagree personally with any given nomination. "TopCommentness" lies in the eyes of the nominator and of you, the reader - I leave the decision to you. I do
not
publish self-nominations (ie your own comments) and if I ruled the world, we'd all build community, supporting and uplifting instead of tearing our fellow Kossacks down.
---
From eeff:

I found this in the night owl thread, shared by tardis10.
From blue aardvark:

Of all the people insulting Darrel Issa, Beetwasher did it best.
From BeninSC:


Flagged by joanneleon, this comment by kurious includes terrific links about the increasing income discrepancy in the states.

Flagged by Polly Syllabic, if you like pictures of beautiful flowers, RonK has you covered!
Top Mojo for yesterday, May 12th, first comments and tip jars excluded. Thank you
mik
for the mojo magic! For those of you interested in How Top Mojo Works, please see his diary
FAQing Top Mojo
.
1) Send 3 copies... by MEL in PGH — 206
2) Cop's daughter, here by coquiero — 135
3) Who Would Video Cops Committing Murder by Gooserock — 134
4) The problem here isn't all cops by FishOutofWater — 130
5) I get what you're saying, and I think some of the by BoiseBlue — 115
6) Jesus by BoiseBlue — 114
7) Yes, I hadn't thought of his manager. The by gustynpip — 102
8) There's an old saying in retail management... by ER Doc — 95
9) They were probably too much in shock and didn't by Leslie Salzillo — 92
10) It means he's a human being... by Mets102 — 90
11) will not shut up about it by Sam Hill — 80
12) All the best, shanikka. by pico — 79
13) What is it with car dealers, anyway? by raboof — 77
14) Speaking of cartoons by BOHICA — 76
15) furthermore how can they claim they must have by eXtina — 75
16) The gun violence will end when. . . by 4CasandChlo — 73
17) WoM is the most powerful advertizing, both by CwV — 73
18) Immediately share your video if you're a witness by FishOutofWater — 73
19) They have no one holding them accountable by Horace Boothroyd III — 72
20) Sadly... by reflectionsv37 — 72
21) I suspect you are right about the Dems by Dallasdoc — 71
22) Text -> Your 5 closest friends by Sparhawk — 71
23) And you know that "evidence" by Horace Boothroyd III — 70
24) I had an experience like this too by Heianshoka — 69
25) They had a search warrant by john07801 — 67
26) Wow...good get!! by mzjones — 67
27) I know. Me too by Siri — 65
28) #sekritarmy moms are the greatest. by jwinIL14 — 61
29) Oh, shanikka, I'm so sad reading this. by Yasuragi — 60
30) Hai whoknu by gchaucer2 — 60
Top Pictures for yesterday, May 12th. Click any image to be taken to the full comment. Thank you jotter for the image magic!